They might be real stories or just pranks because today is fools day if you had forgotten about it. One of the best female disc jockey Pierra Makena shared on her social media pages a picture of her hand with an engagement ring on her finger. Who wouldn't be happy for her because she is such a darling and a beautiful lady.h People went on to congratulate her but still we in doubts because could she have pranked us? Yet to know about that but I will update you as soon as news come in.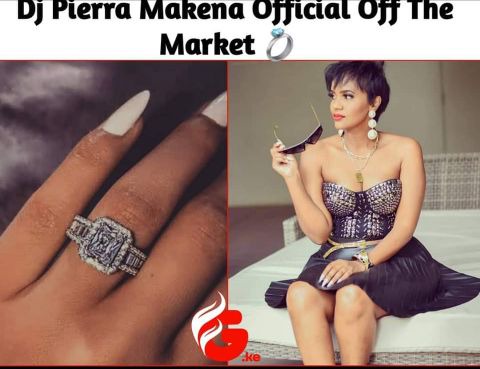 Kamene Goro is another darling she has been saying about not having a kid for the longest time. She does not yet have a baby at her age and it's just by choice and we all love how she carries her self. She shared the news that she is expecting her firstborn child and her funs went on to congratulate her. We would love to be there for her as she welcomes her new born baby.
One if the founder of Genge music Jua Kali came in by storm and shared the news that she won't be singing again. This is not that good news to his fun why would he stop giving us those beats. Jua Kali should not jus do this to us right now at least he should stay a little longer.
Content created and supplied by: Gloc70 (via Opera News )