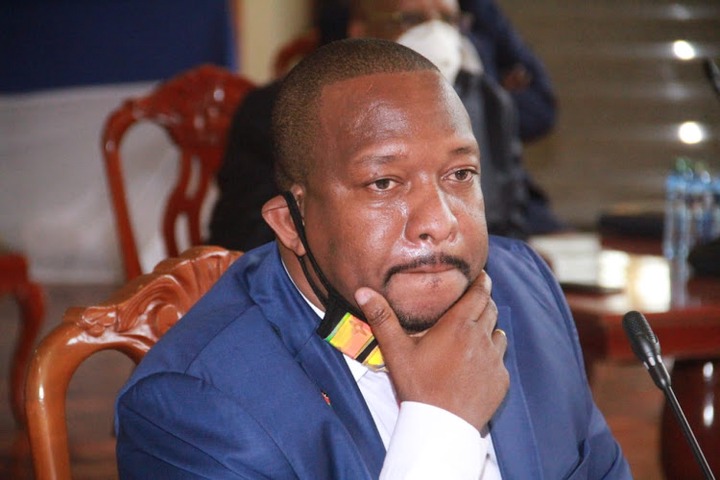 Former Nairobi County governor Mike Mbuvi Sonko is a man full of controversy and drama. The former city boss appears to have outlived his nine political lives as the state moves to put him behind bars for a very long time. He is currently being charged both in Kiambu law court and Kahawa West law court.
In Kiambu court, he is facing charges of corruption for demanding a Ksh 10 million bribe to award a company a tender. He is also facing nine counts of assault and forceful entry. In the Kahawa West court, Sonko is facing terrorism charges. He is accused of establishing a local militia group, funding terrorism, buying military-like gears for this group, and was in advanced stages of procuring weapons.
Details have since emerged of stunts pulled by Mike Sonko at night at Gigiri police station where he has been spending nights. Kenyans.co.ke reports that at about 10 pm, Mike Sonko turned Gigiri police station into a prayer center. He alongside five other suspects that were being held at that station broke into worshiping and praying at the top of their voices.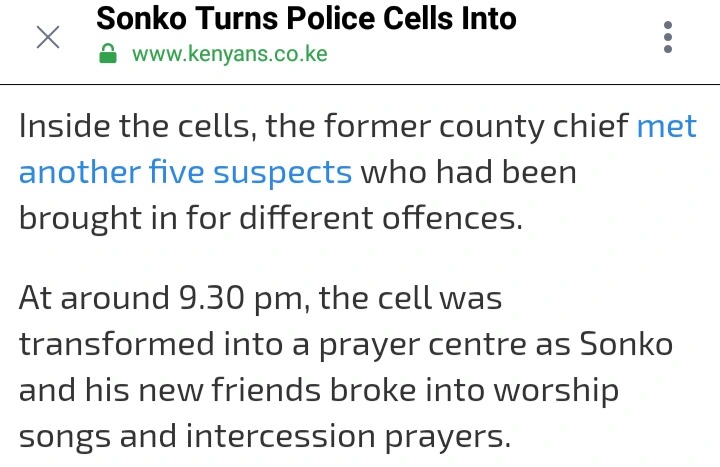 The officers guarding those cells were forced to ask them to lower their voices but the adamant Sonko with his congregation continued to cry to the Lord for vindication against the various charges facing them. The intercessory session is said to have gone on till late into the night when they closed the prayers and slept.
In the morning, another local media reports that the philanthropic Sonko decided to promote his fellow inmates by buying them a decent breakfast.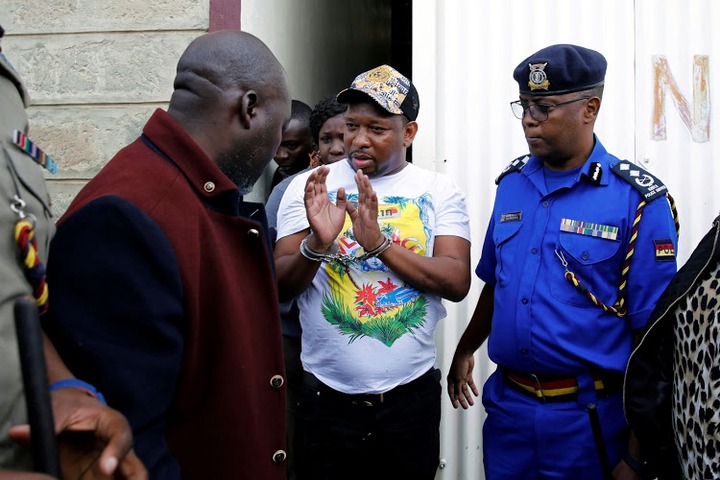 The prosecution has allied to have Sonko detained at the Kamiti maximum prison for 30 days as his case continues. The determination for his bail application has been pushed to next week Tuesday. 
Content created and supplied by: BrightonM (via Opera News )