A high school male teacher in at Sunita in Lang'ata Nairobi county has landed himself in trouble after he was found guilty for having an affair with 15 year old form one girl in his class. It is said that the girl approached the teacher for counseling after feeling like giving up in life.
The teacher is said to have committed the offence in a period between 15th July 2013 and 19th October 2013. There were four witnesses who justified the case but the teacher completely denied doing the act with the young girl, he was however given 14 day ultimatum to appeal.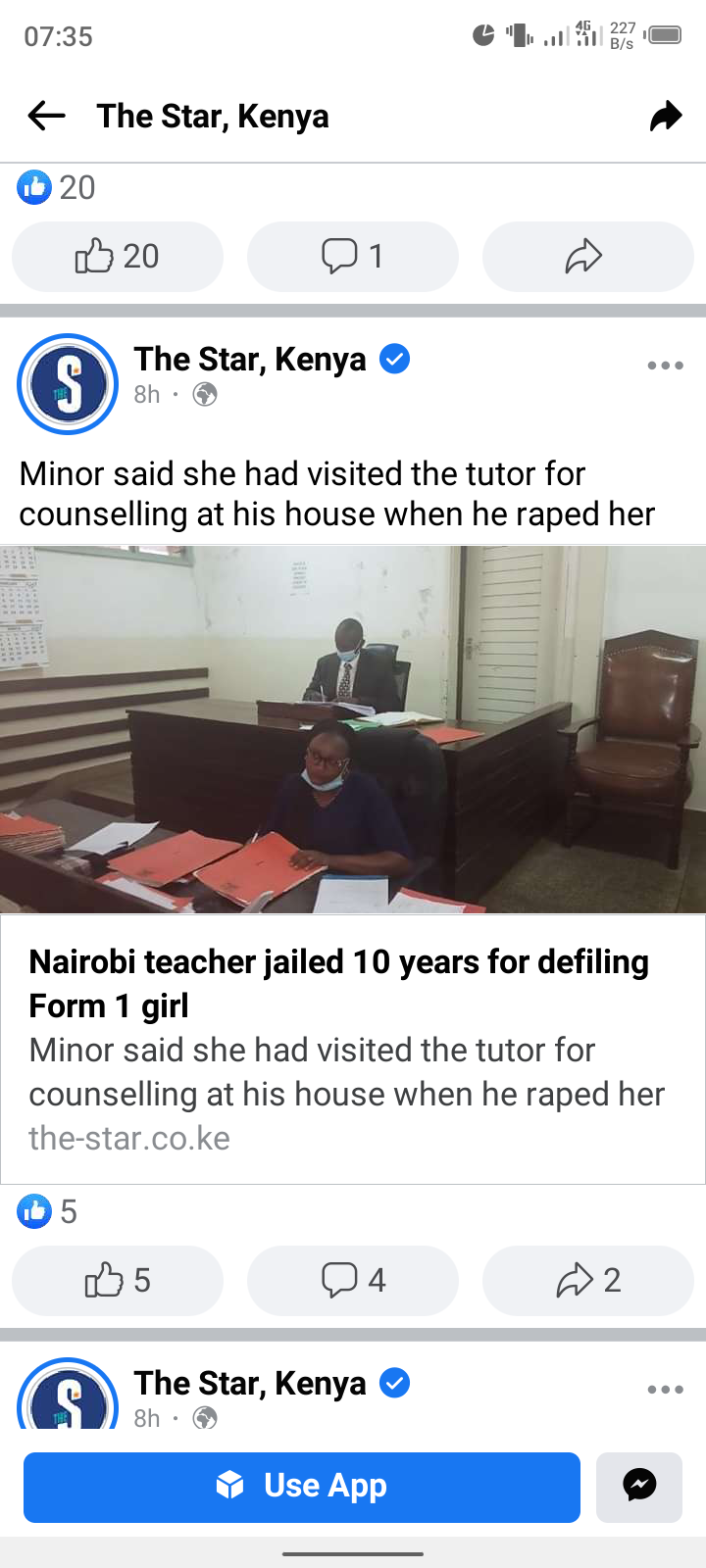 The young girl told the court that it all started when she inquired about the exam dates from the teacher through a mobile gadget, she later told him that she is almost giving up in life, the teacher told her not to because she has a number of years to stay on earth.
One evening at around 10:00 pm, the teacher texted her wanting to know if she was already asleep, he later prolonged the conversation by asking if she has a boyfriend, so the girl replied that she has none and that is where the all story started. The girl started paying trips to the teacher's house, the first visit was successful but on the second trip the teacher took advantage of her and did what he planned to do a while ago.
Content created and supplied by: Trendingnewster (via Opera News )