Laptops/pc sometimes maybe be slow to react or slow to execute a command, this always is a big problem mostly to gamers, when they are playing multiplayer games. these problems are due to the computer having less random access memory(RAM) or otherwise the computer storing temporary files to your random access memory, reducing the RAM space, this usually affect the execution command on your pc. I'll guide you through a series of examples to eliminate this problem, you have to do this or your laptop may forever be lagging.
first of all, do this.
> press windows key and press the key R.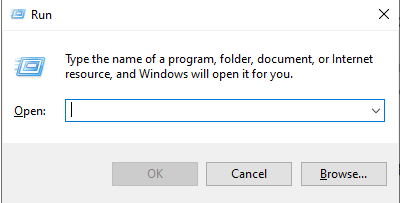 >Type the word temp, %temp% and prefetch when pressing these commands make sure that you delete all the files that are in those commands.
These commands are usually stored temporarily by your pc, and when they stay there over without being deleted may cause your laptop/pc to lag during an execution of a command.
After deleting those folders don't forget to delete them also in the recycle bin.
Thanks hope this would help. If you're experiencing any problem related to it. If you may be having any suggestion leave a comment in the comment section below.
Content created and supplied by: davi254 (via Opera News )