The people of Wakanda and the entire marvel cinematic universe continues in mourning over Chadwick Boseman who succumbed to cancer after valiantly riding it out. The next installment for Black Panther is in production and has confirmed no recast for his role as both king and warrior. According to the phase 5 timeline it will be released on 8th July 2022 and is going to take place during the Wakandan civil war.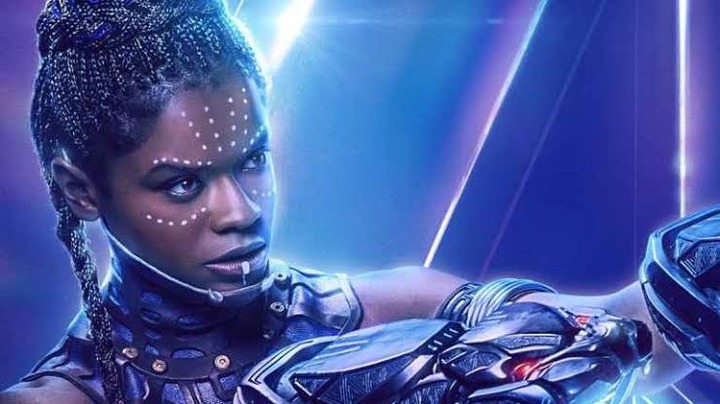 Photo Credit; Pinterest.com
MCU diehards who now are the only grossing moviegoers worth their weight in dust expect to be treated spectacularly by the studio. Here are some fan predictions and expectations for our next visit to Wakanda.
A civil war born out of power vacuum is most likely seeing the only legitimately thirsty contender for the throne was killed in combat. 
We pour one out for Killmonger, a true king.
Shuri being heir to the throne might face stiff opposition from any of the border tribes especially Mbaku who isn't particular about her quips and jabs. The kings guard and the Dora Milaje will take arms against any threat and That's something to look forward for, all the women violently in combat with gorilla people.
A solid tribute to king T'Challa may be forthcoming in the opening scenes of the movie, I suspect we shall be treated to the ever colorful and out of this world funeral rites only MCU knows to pull. This time it will be for a truly dearly departed king. Something bordering or outdoing the stardust and space incineration of Yondu Udonta
Forever in the stars Yondu lives
We would all love marvel to give us T'Challa reconciling with his father and running forever with his ancestors in the open plains of the afterlife 
I know we have Bucky cleaning up and atoning for his misdeeds all over the world but it's no stretch of the imagination to have him siding with the king's guard to keep King Shuri alive in the power wars of the plains. Perhaps well even have him sparring with three of the Dora Milaje at a time and channeling his 100yr old man serum to go the distance with Mbaku-esque opposition 
Does the CIA have anything to do with this civil war? Maybe the CIA in MCU is not so different from what we know. Could Agent shattered spine and is now alive thanks to kamuyu beads be a turncoat who reported his findings to a fictional greedy nation that then organized for a civil war in Wakanda. 
In this case we expect the skirmishes to be wholly bloody and very unexpected. Maybe the war machine may swing by and do some bomb drops along the perimeter of Wakanda and bring along the remaining avengers. Which begs the question, will they even have to think about not siding with Wakanda?
Regardless of what the fates have in store for us come that release day one thing is certain, actually three things are certain. Thanos was not inevitable, Shuri is our King and Wakanda Forever.
Content created and supplied by: Count_Burbong (via Opera News )