Cases of police officers dying in unclear circumstances are on the rise. It is sad considering that some of the officers are losing their lives while on duty. We need to appreciate our police officers because the work they are doing is tough and they are still doing it well.
Incident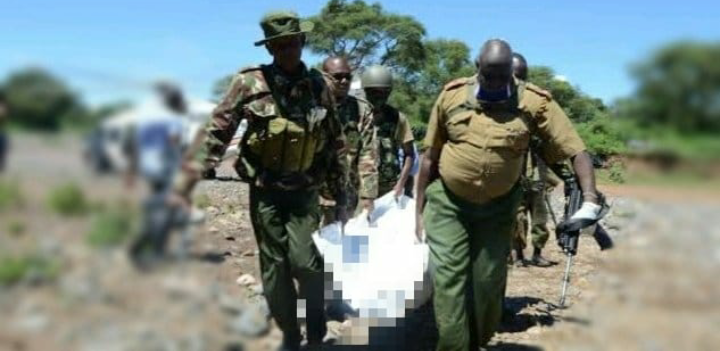 (Photo: courtesy)
It was a sad morning in Kiambu after a police officer's dead body was found deserted. According to reports, the police officer had gone missing for about a week.
The body was found by the manager of Gathatha Farm which is also located in Kiambu. According to him, his farm workers spotted the body while they were working. It was floating on the farm's dam.
The OCS of Kiambu and also some DCI officers visited the place and confirmed that indeed the man was dead. They identified the man to be a police officer who had been attached to Gathatha Patrol Base.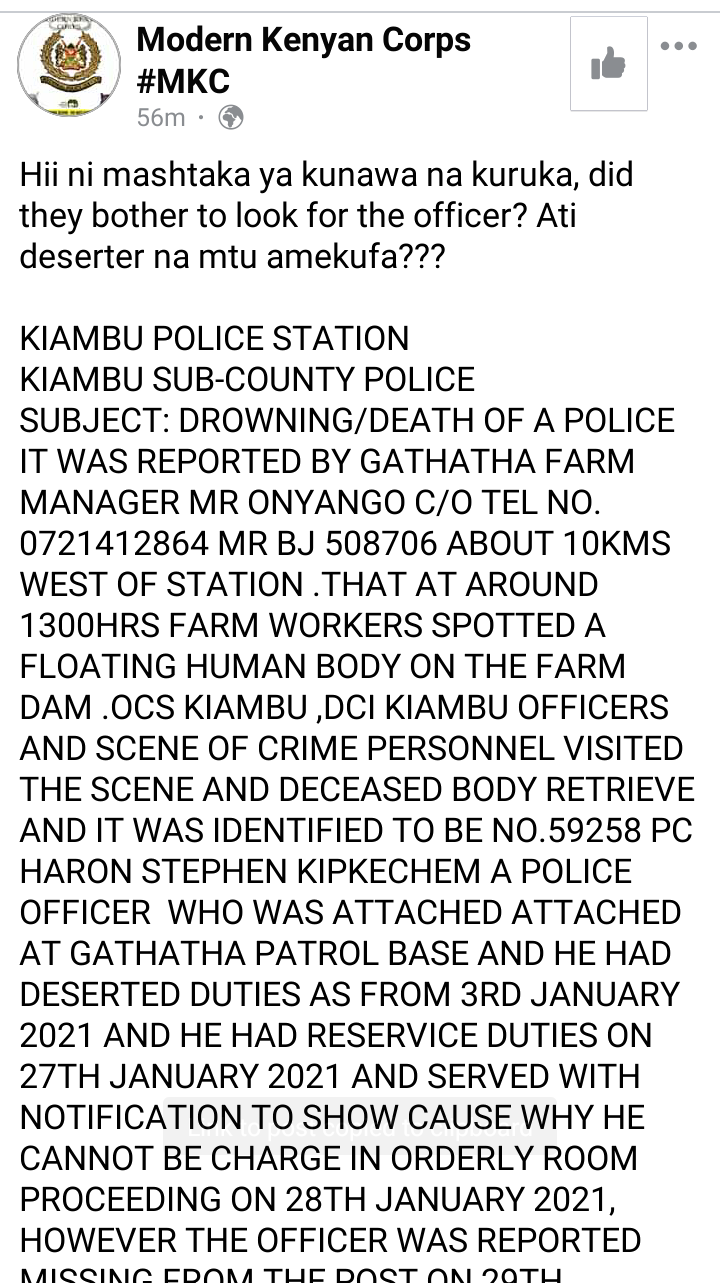 Source: https://www.facebook.com/2124462561180761/posts/2771580546468956/?app=fbl
Content created and supplied by: ModernRogue (via Opera News )