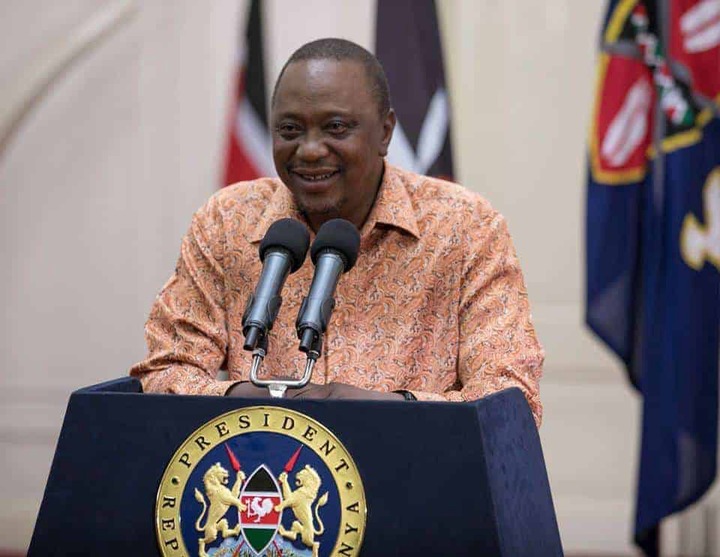 Kenya National Chambers of Commerce and Industry (KNCCI) has recommended 7 Covid measure to President Uhuru Kenyatta which can work perfectly in flattening the Covid curve instead of the lockdowns, the Standard reports.
Measures that were implemented by President Uhuru Kenyatta on March 26th, the body says, are worsening the economic state of the country far worse than the virus itself.
Instead, KNCCI wants Uhuru Kenyatta to lift the lockdowns that were implemented in the one-zoned areas as these areas are the backbone of the country's economy since they contribute up to 60 per cent of the country's GDP.
The body wants Uhuru to impose a 4-day lockdown in Nairobi, which has currently the highest positivity rate. During this period, mass testing should be conducted to check out the positive cases of Covid in this area. Those found positive, the body says, should be placed under home-based care or taken to hospitals. Mass Covid vaccination also should be accompanied by the testing process.
The counties with high positivity rates should be marked as the "[email protected] counties and those with lower positivity rates marked as "green-zoned" areas. Nobody should be allowed to go into or out of Redzone areas and vice versa till the whole process of mass testing and vaccination is complete.
The process would then be done in all other areas across the country according to the KNCCI.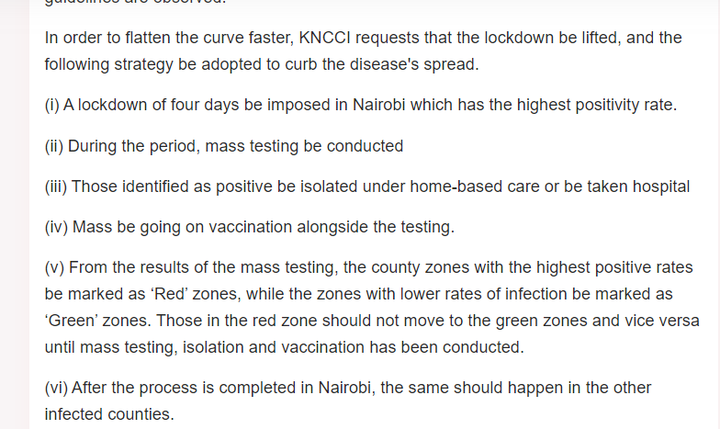 Besides, the body also commends the government for banning all forms of social gatherings which are considered as the cause of the Covid spike.
Content created and supplied by: London..Face (via Opera News )