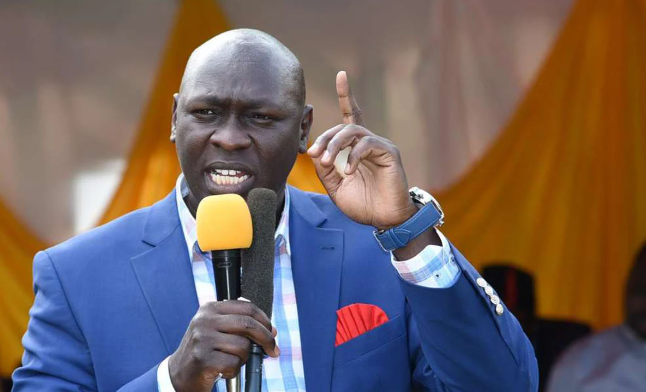 Kenyans recently have been camping on the international Monetary Fund (IMF) online sites to plea against President Uhuru Kenyatta taking another loan from the international lending institution. Kenyans are tired about the government taking loans which are not reaching them directly.
Vocal Cherangany Member of Parliament, Joshua Kutuny seems to be supporting the government when he made remarks supporting the government taking loans.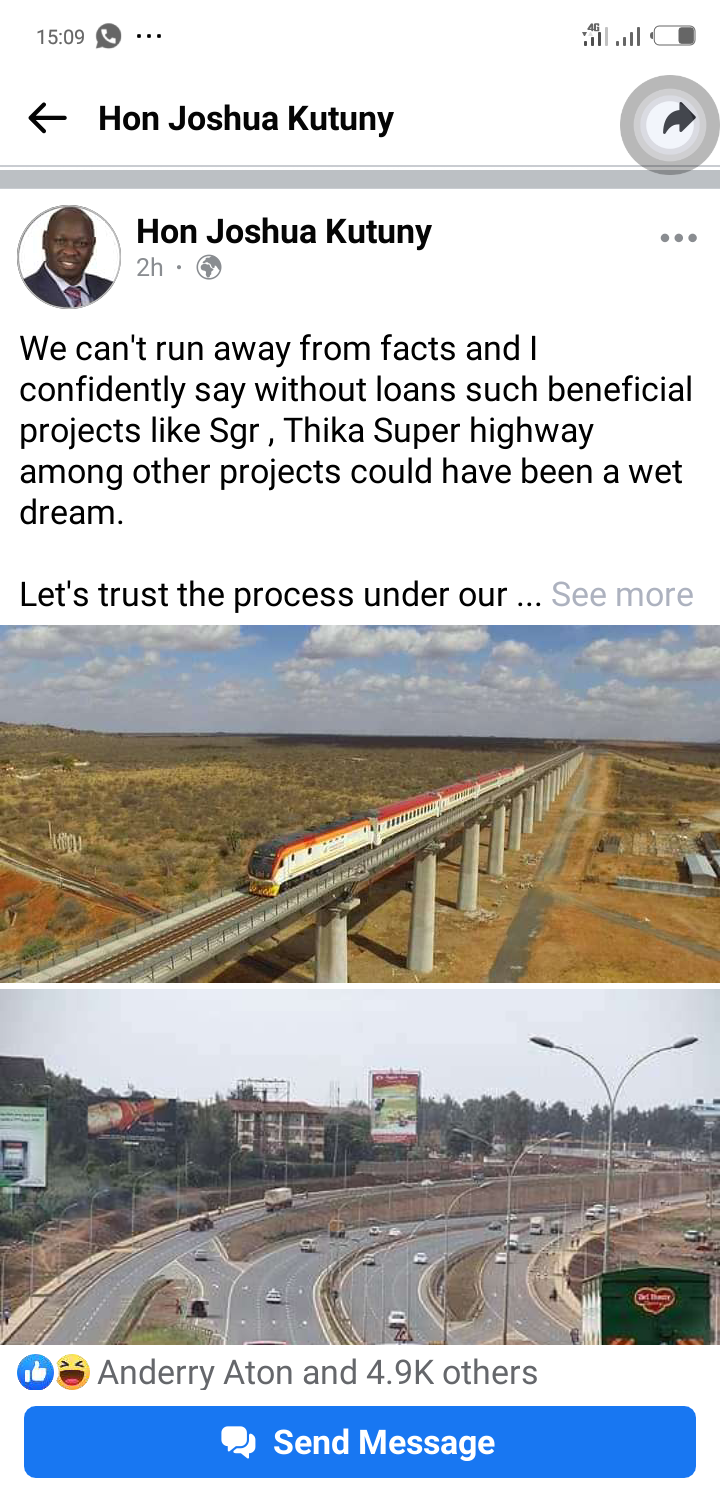 'without loans, projects like the SGR5 Thika super highway among others could have been a wet dream'. Hon Kutuny Remarked on his Facebook page.
He went on to add that Kenyans are preaching water and taking highly concentrated wine when he posted a previous post where Kenyans borrowed from Fuliza an average of 1.2 billions per day the previous year.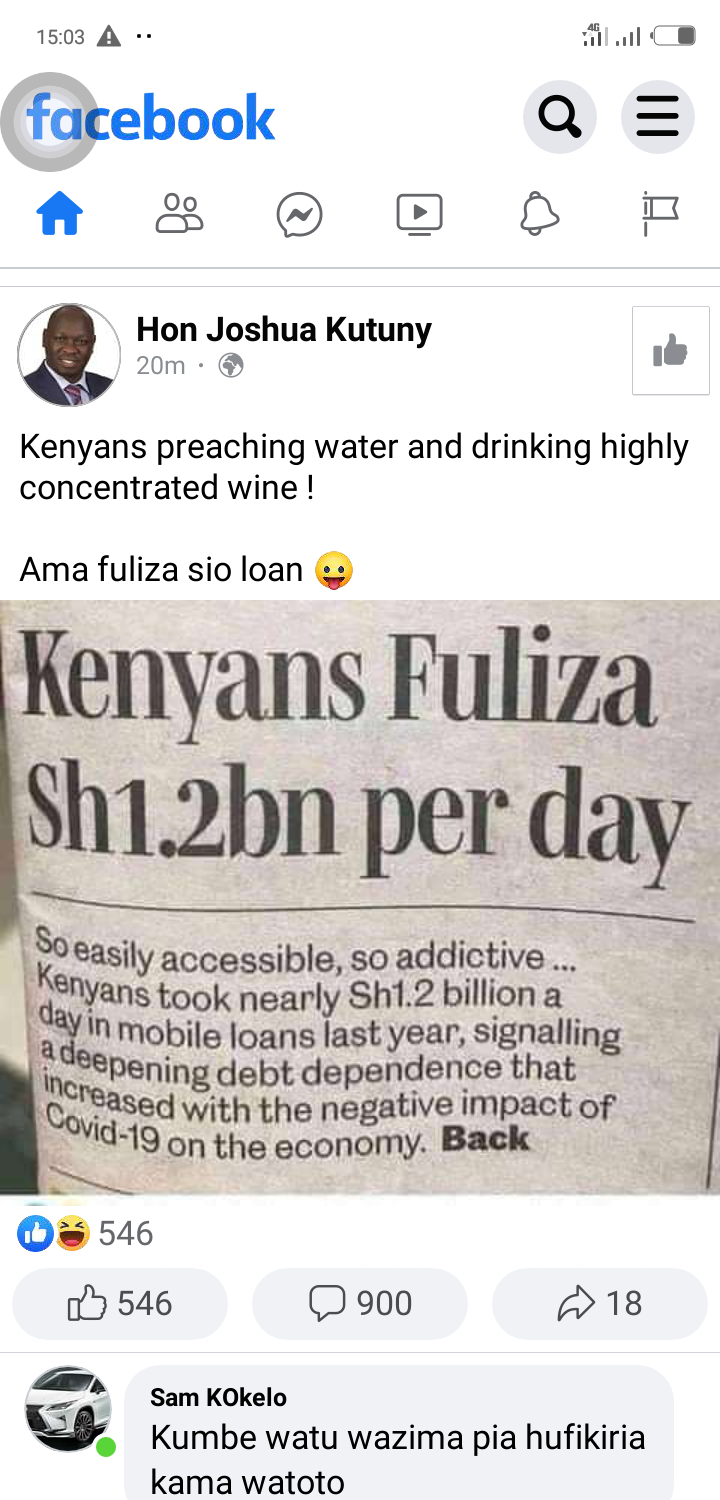 Netizens took to his page to leave comments about the post which appeared to have irritated them.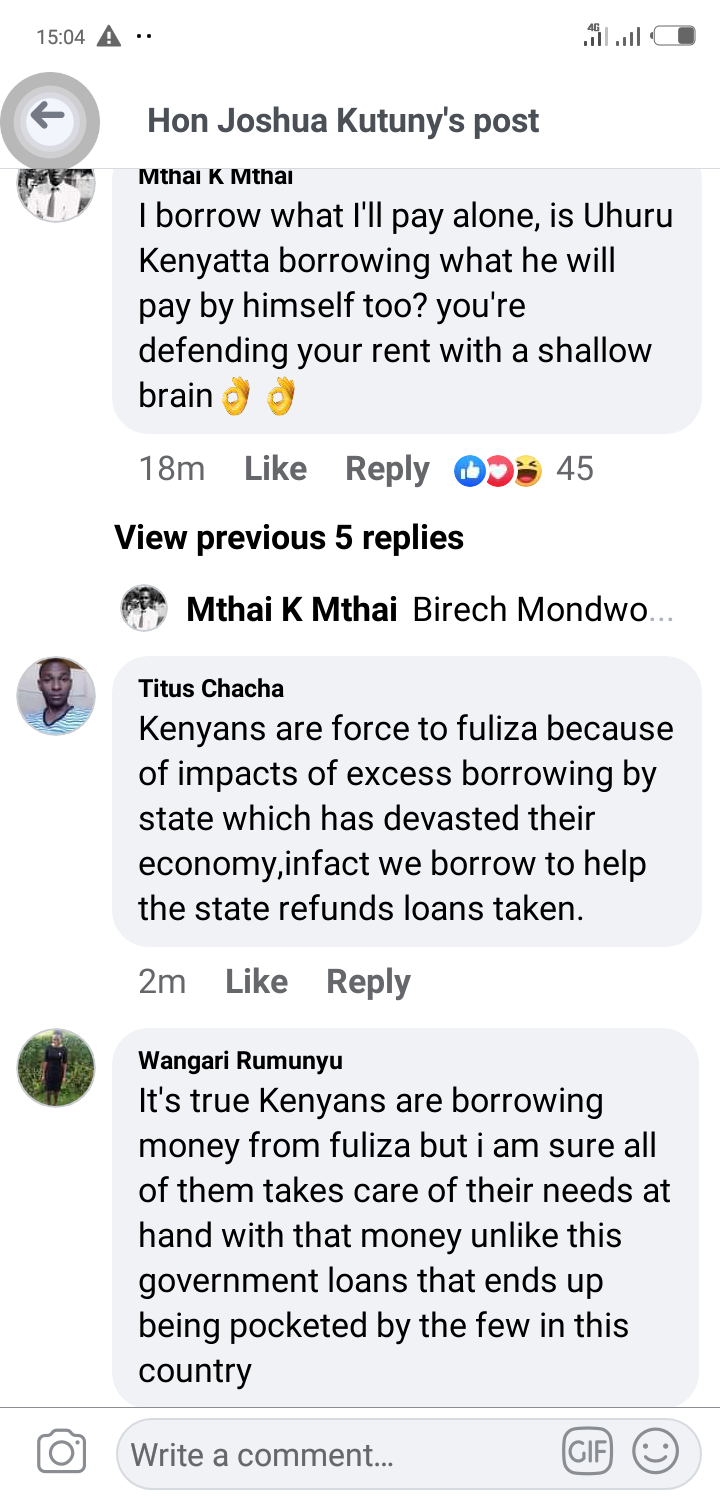 What do you think about the remarks of Hon Joshua Kutuny? Leave a comment.
Content created and supplied by: Suleiman_the_magnificent (via Opera News )