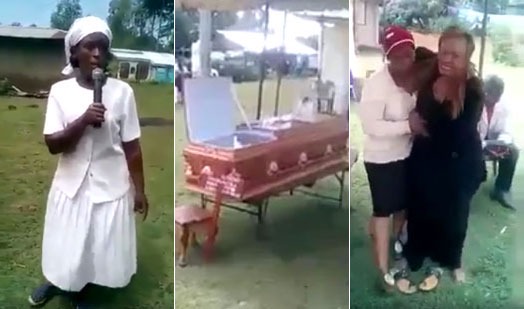 Drama was witnessed in Meru after a certain woman was seriously reprimanted for doing the unexpected during the funeral service of her husband.
After the funeral arrangements were put in place and the burial date set, several people arrived at the deceased home to pay last respect.some were unable to control their emotions while eulogizing the late.
Within no time the peak of the occasion reached as the grandchildren of the late celebrated the final stage of their grandfather with a dance. Shockingly the mourners were left in dilemma without knowing what could have led to the widow join her grandchildren in dancing. She danced interestingly and joyfully.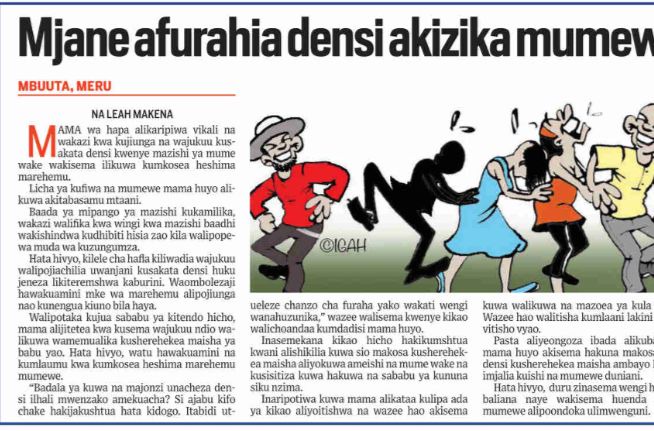 When she was asked why she was dancing happily when her husband had passed on, she defended herself saying that she was welcomed by her grandchildren. However the mourners could not believe her words and condemned her for lack of respect for the deceased.
The elders convened a meeting immediately wanting to know the possible cause for the widow's happiness and joy while most of the mourners were so emotional.
However, the seating could not change her mind and maintained that it was not wrong to celebrate her husband's life. It is said that the woman failed to pay for the seating condemning the elders for used love free things.
The woman was supported by the pastor who was presiding over the funeral service saying that there is nothing wrong to celebrate the life of someone.
Do you think the woman was innocent? Kindly comment
Content created and supplied by: Benadhizo (via Opera News )