Death is inevitable and one of the rites of passage, and just like births, thousands of death cases are recorded daily.
The mystery behind what happens when a person dies led to numerous thoughts and beliefs as the human mind tried to conceptualize on the life after death. Many traditions and cultures in Kenya and Africa at large believe in life after death. They believe that the deceased joins the living dead and the ancestral spirits.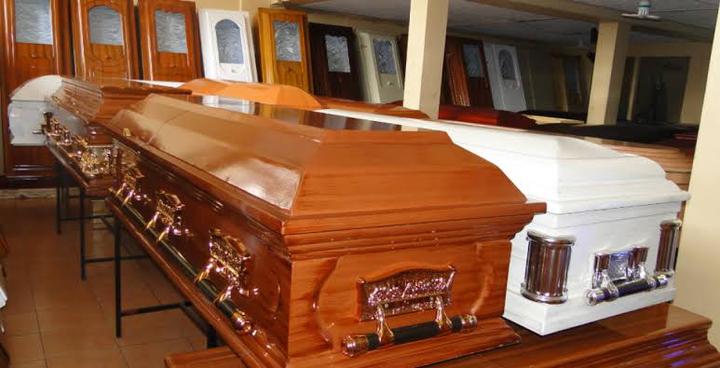 Although death is not welcomed in many communities, there are some people who earn a living from it. Those working in the morgues as well as those who work in the casket business make a lucrative earnings from death. However, in some communities in the county still see these engagements as a taboo, to the extent of some even banning the business.
According to an past news reported by Kenyans.co.ke, it is a taboo to conduct casket business in West Pokot. The county prohibits selling caskets claiming it as a way of inviting death in the community.
While speaking to Kenyans.co.ke, the Director of Communication in West Pokot County Joylene Singoei confirmed the report, affirming that no resident conducts the business in the area.
"Around the year 2014, someone tried to put up a business but the residents protested. It has nothing to do with the county, we do not have such a bill that has ever been passed," She said as quoted by Kenyans.co.ke.
She claimed that the residents do not allow such business in their locality and always gang up against such businesses in the county.
She added that the residents usually travel to the neighborhood counties to purchase caskets, with majority sourcing them as far as Kitale.
The residents claimed that "it is prohibited for anyone to sell caskets in West Pokot County."
Whenever residents bump into a person indulging in the "illegal" business, they protest and report to the authorities.
Content created and supplied by: MucheruStan (via Opera News )