Heavy gunfire was witnessed last night in Khorof-Harar camp at Wajir after suspected Al-shabaab militants ambushed the defence forces. The soldiers retaliated in time to combat the attack. They made swift smart moves and thwarted the militants' mission. No casualty was reported in the incident and the soldiers are in pursuit of the terrorists who upon being overcome vanished from the scene.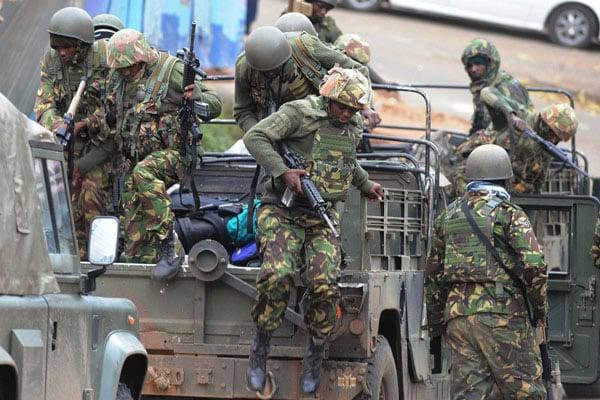 Photo: Courtesy
The Kenya Defence Forces (KDF) have been working around the clock to combat the militia's successive assaults in the north-eastern region of Kenya, especially in Garissa, Lamu and Mandera parts and different regions near the boarder between Kenya Somalia. Many of the attacks are attributed Al Shabaab militants.
The terrorists have killed individuals from the Kenyan security before, something which led to the Kenyan security forces have double their actions in the areas affected. Soldiers armed do regular patrols especially inside the Boni Forest and along the boundary between Garissa County and Somalia.
The militants use different ways to attack which include suicide vests, shootings and bombings, grenades and IEDs.
The Soldiers have since appealed to the public to tip them with any information that can help them nab the terrorists.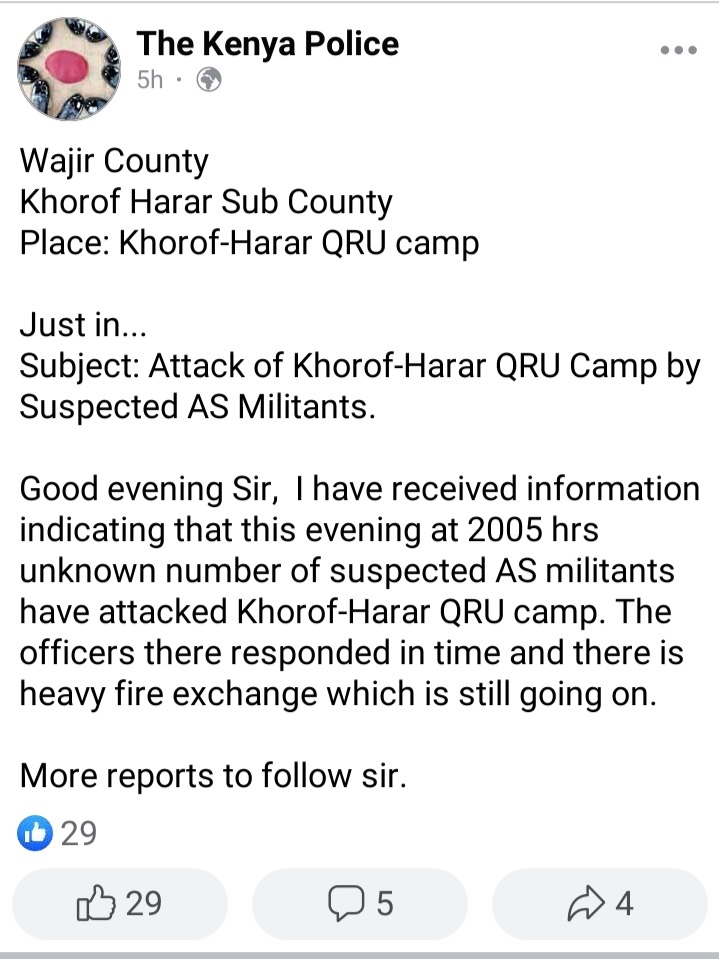 Content created and supplied by: Verifiednews_Ke (via Opera News )