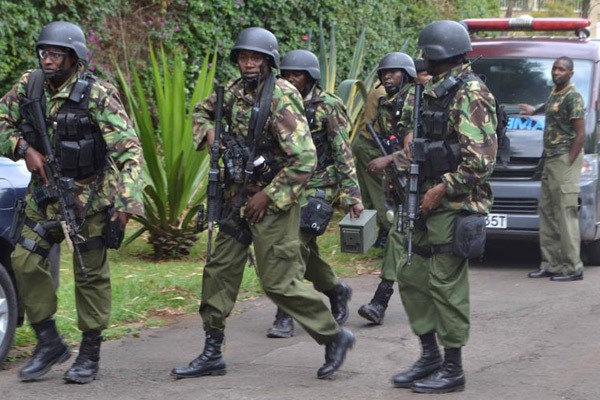 Police officers on Sunday arrested a suspected Al-Shabaab terrorist who was caught red-handed photographing a police vehicle.
According to a police source, Augustine Juma was caught taking pictures of Makongeni Police car at around 8:30 am.
The officers arrested the 34 years old man and when they checked his phone, they were shocked to see that he had several photos of places where photographed is not allowed.
The following are what was discovered from his phone gallery: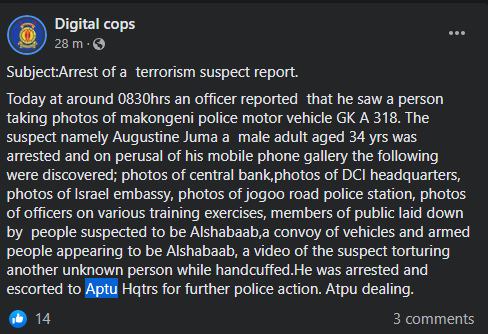 The suspect had taken pictures of the Central Bank (no one is allowed to take a picture here)
A picture of Directorate of Criminal Investigations (DCI) headquarters, Jogoo road Police Station photo, a picture of the Israel Embassy, photos of officers on various training exercises.
He also had a picture of suspected Al-Shabaab hostages who were lying on the ground, a convoy of armed people suspected to be terrorists and finally a video of the suspect torturing another unknown person while handcuffed.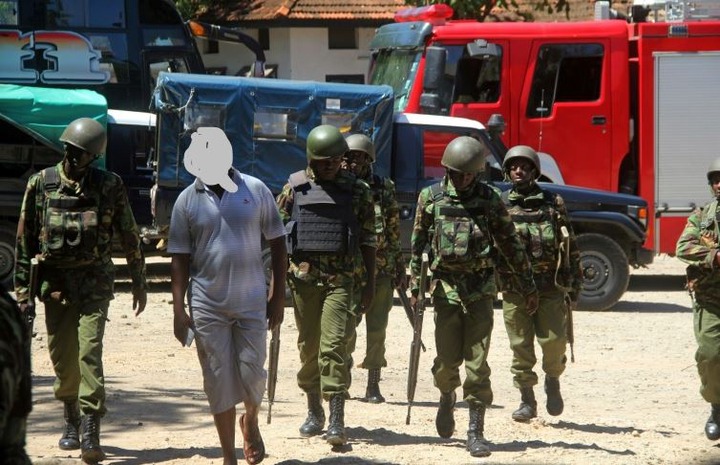 Police arresting Al-Shabaab suspect in Malindi in 2017 [PHOTO/Courtesy]
The suspect is now at the Anti-terrorism Police Unit (ATPU) as investigations continue.
His arrest comes a few hours after the gunning down of another terrorist and arresting of two others on Saturday.
Content created and supplied by: pmeja (via Opera News )