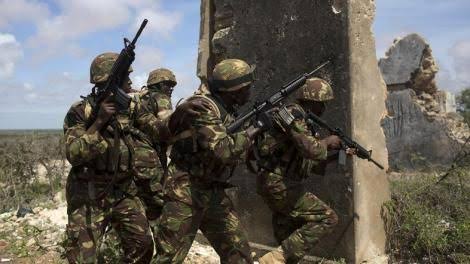 (photos courtesy)
The kenyan Defence forces have emerged victorious after a night long operation where they managed to flush out dozens of Alshabab Militias.
Sources indicate that during the 9 hours long operation several Militias were brutally shot while a number were also arrested surrendering their weapons.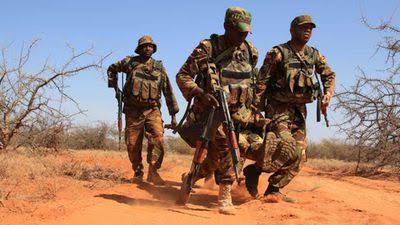 KDF info
In the 9 hour long joint anti-terror Operation #Gedi region in Somalia, after initial firefight, terrorists tried to break cordon by firing at own troops.
Cordon was re-adjusted and firefight ensued the whole night. This morning, the 18 terrorists surrendered along with their weapons.
Sixteen of them with bullet injuries. All of them are currently begging for their lives so that Kenya Defence Forces may not make them book appointment with the Almighty!
Kudos KDF for a clean operation.
Insecurity
The outlawed Alshabab Militias have been wrecking havoc along the Kenya-Somalia border.
Most have been entering the country through short cuts and later making Suprise attacks on unsuspecting kenyans.
Many have killed innocent kenyans, but the armed forces have made sure that the area is secure as hundreds of these Militias are eliminated.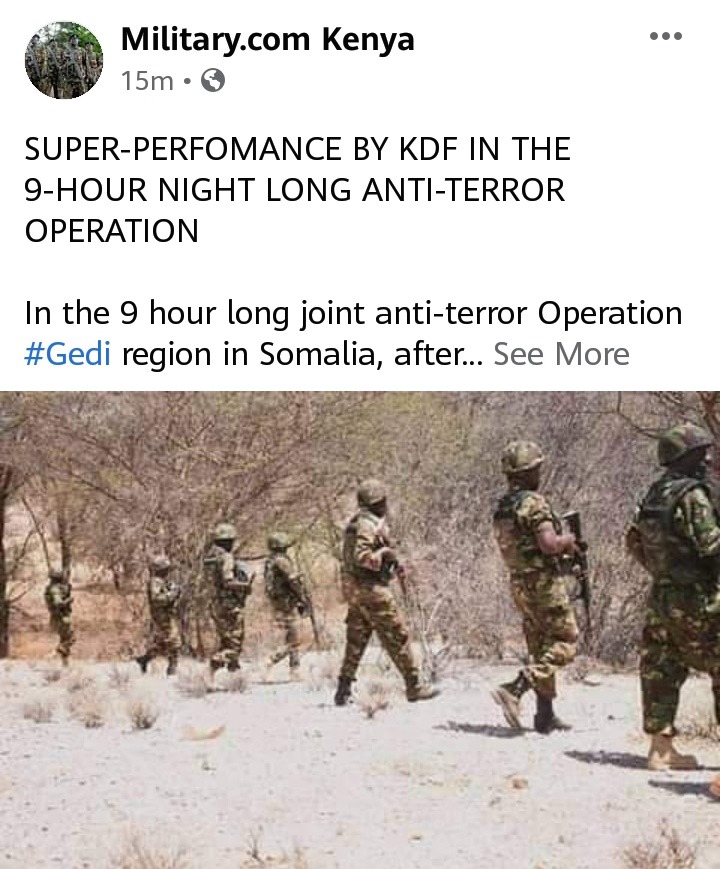 Content created and supplied by: Djrhymez (via Opera News )