US has been one of the leading partners in the fight against Alshabaab terrorism in the East African region for quite a long time.US administration has deployed some of its troops to various bases in countries like Kenya, Djibouti and some in Somalia .These troops have assisted in fighting Alshabaab terrrorists and aslo providing training to local forces.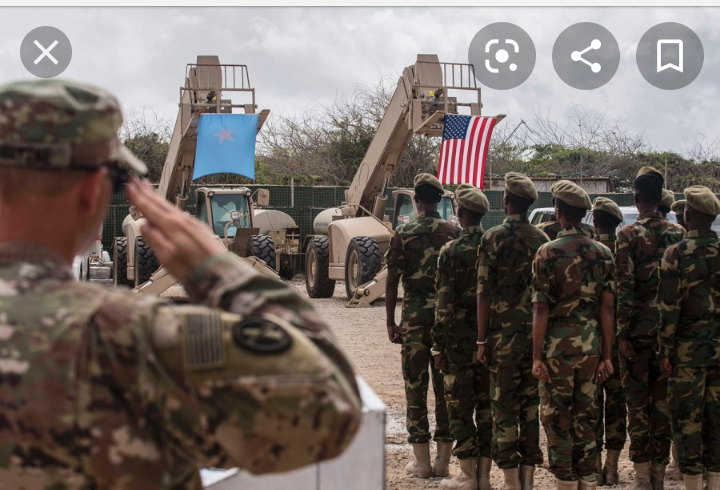 US troops In Somalia
US has also supplied East Africa partners with state of art equipments that have been instrumental in the fight against Alshabaab which had included the use of drones and even gathering of intelligence.
 US seems to be also pushing for a different strategy in fight against Alshabaab ,this is after Somalia media reported that US is calling UN to sanction three Alshabaab operatives accused of sponsoring the militia.
"#Somalia and #US have asked #UN to sanction 3 #Alshabaab operatives. They include Abukar Ali Aden, the deputy leader, Moalim Ayman, the commander of Jaysh Ayman and Mahad Karate, the ex-deputy leader. The three are wanted for sponsoring terrorism." SBC Somali TV tweeted.
This move if approved will deal huge blow to the group since their operations is largely dependent on financial support from some unidentified individuals.
Content created and supplied by: Newshunter (via Opera News )