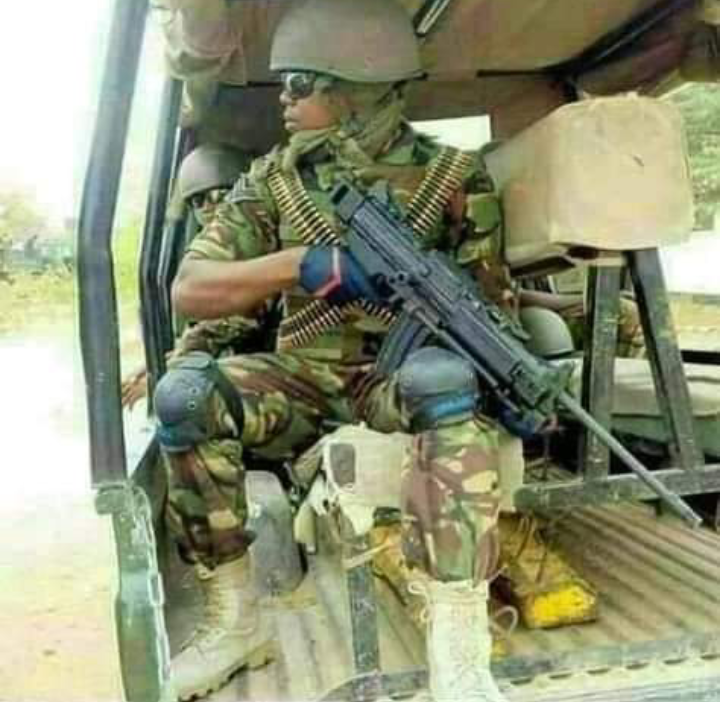 Photo of KDF officer in Somalia
Barely hours after the deadly alshabab insurgency allegedly carried out a dawn attack on a Somalia military base, the SNA (Somali national army) retaliated almost immediately.
It was a bloody Saturday morning in Somalia after the the alshabab militants attacked both the Bariire military base and Awdhigle military base claiming to have killed 47 Somalia soldiers and seizing several military trucks in the process.
The militants no doubt regretted their actions after the highly trained Somalia forces retaliated with heavy artillery and gun fire killing a total of 76 alshabab terrorists and captured around ten others.
Sources detailed how the militants used suicide bombers to attack the two bases before being joined by infantry militants who opened fire indiscriminately on the soldiers residing in the two bases.
This is indeed a heavy blow for the terrorists who have continued to destabilize Somalia for the last decade. The insurgency have refused to recognize the legitimacy of the Somalia government under the leadership of President Farmajo.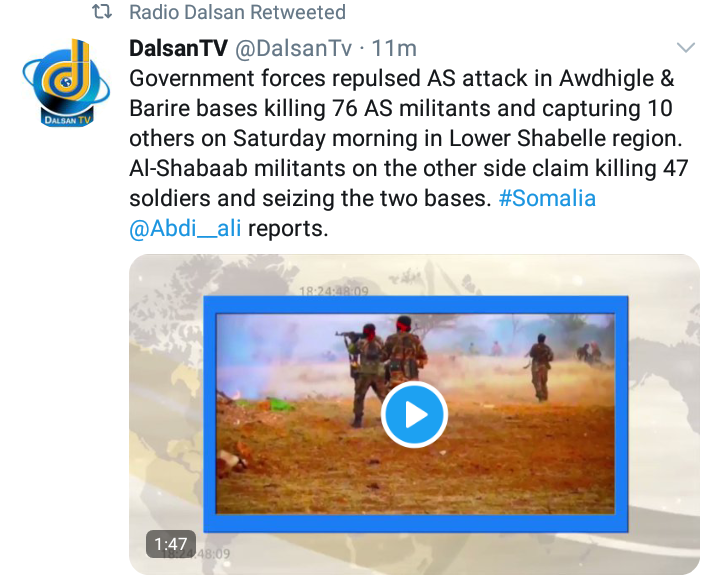 Follow my page for investigative journalism
Content created and supplied by: Bowlingforsoup (via Opera News )