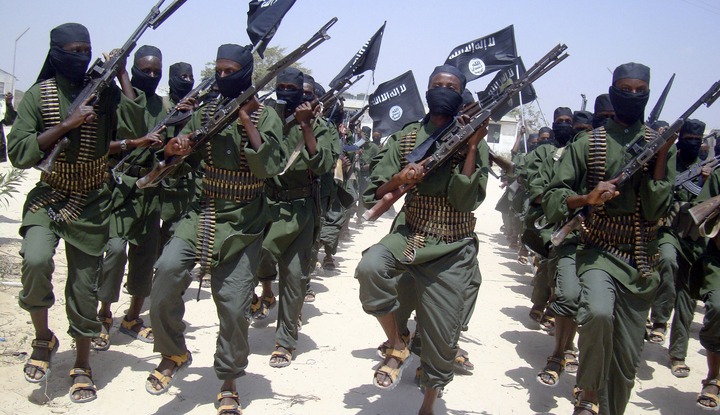 Al Shabaab militants in a previous training session.
On Tuesday, a military convoy on patrol came across various Al Shabaab militants preparing to ambush and attack trucks carrying charcoal at Doonka town.
The two groups who can't see eye to eye resulted in firing at each other with the military overpowering the Al Shabaab who were forced to take off for the safety.
Unfortunately, several people including military officers were injured in the battle. No deaths have yet been reported.
"Reports of gun battle between government forces and Al-Shabaab militants in the vicinity of Doonka between Afgoye and Wanlaweyn. Clash occurred after govt forces on patrol encountered militants who wanted to attack trucks carrying charcoal. Multiple casualties have been reported," wrote Harun Maruf.
Al Shabaab militants have been fighting the Somali government military for a long time now. They have reclaimed various towns and cities, but this did not last long before the government military and other police officer took control again.
Al Shabaab, who are also feared in Kenya due to their constant attacks on the Kenyan soil are believed to be funded by some of the government officials and other renowned personnel.
Some have been named and even grilled over their association with this militant group.
Content created and supplied by: WawireCornel (via Opera News )