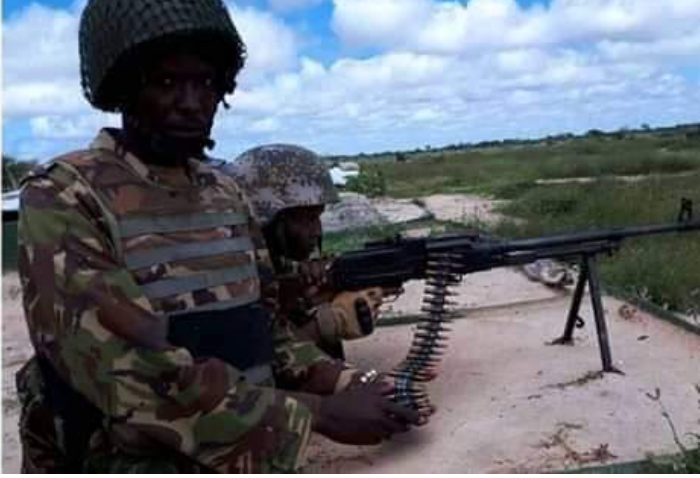 Photo courtesy
The deadly alshabab terrorists today suffered a heavy blow when they carried out an unsuccessful pre dawn ambush on Kenya defence force personell in Somalia.
Sources revealed that members of the dreaded insurgency opened fire during a cordon and search assignment carried out by kenyan security forces.
The heavily armed kenyan forces responded appropriately inflicting maximum damage on the terrorists. By the time the guns fell silent, a total of thirteen militants lay dead. The operation to flush out the other militants is still in progress.
The last couple of months has seen the militants incur heavy human casualties thanks to a combined effort of KDF and Amisom forces. This however was not eliminated the group entirely.
The group continues to carry out sporadic attacks both inside and outside of Somalia but as things stand, the group will soon cease to exist in the days to come.

Follow my page for investigative journalism
Content created and supplied by: Bulldozer001 (via Opera News )