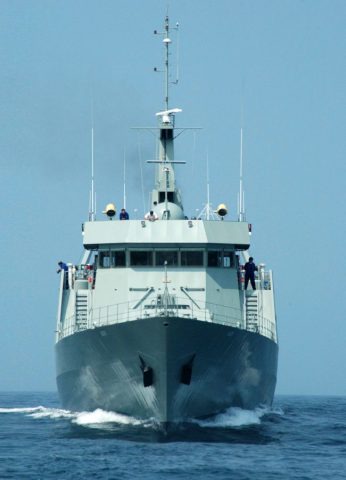 Kenya Navy's KNS Jasiri is the biggest and most sophisticated naval ship along the Eastern coast and can only be rivalled by Egypt and South Africa.
Jasiri is described by the manufacturer as a high-performance Light Corvette designed to sail in tropical waters and warm climates, performing a wide array of operations such as ground force support, harbor facility defense and coastal surveillance, logistics convoy protection, peacekeeping or maritime interdiction operations.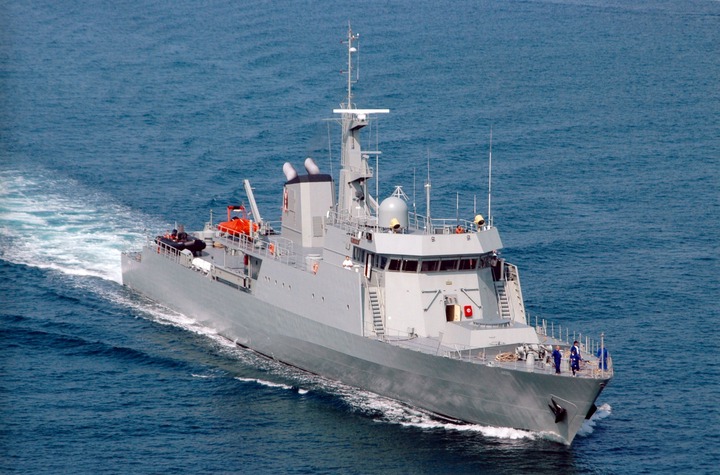 Built for a Service Life of at least 30 years, Jasiri is equipped with a propulsion system rated at 20000 hp, which provides a maximum speed of 28 knots, an economical speed of 16 knots, and a range of 4500 nautical miles.
Operation history.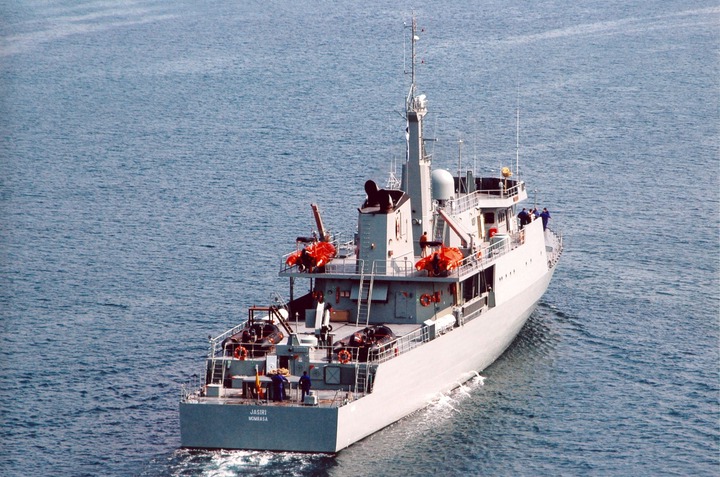 KNS Jasiri was deployed as the vanguard force during the capture of the port city of Kismayu.
The ship was used in the inserting of 100 Special Forces and the Clearance Diving Unit (DCU) to the theatre of operation.
KNS Jasiri also served as the Command Ship (flag ship) and hospital ship during Operation Sledge Hammer.
According to senior military officers, KNS Jasiri exceeded expectations after it managed to stay in the seas for 30 straight days without having to replenish during Operation Sledge Hammer.
Fire power.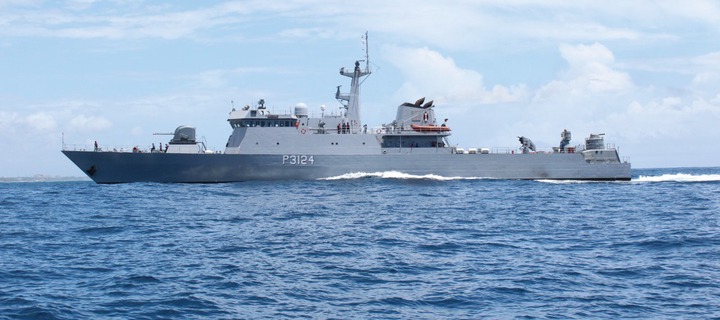 To achieve it purpose the ship has a wide array of advanced weaponry and capabilities some of which remain a closely guarded secret.
The main and visible is the main gun or fore gun which can be used to targets and threats on water and land. It's is both an offense and defense weapon.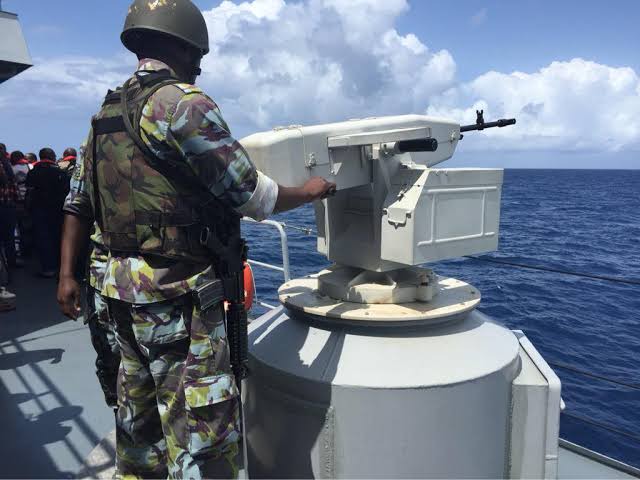 It also has these side guns that can be manually or remotely controlled. They're are used to repel or destroy small, fast boats that maybe used to attack the ship.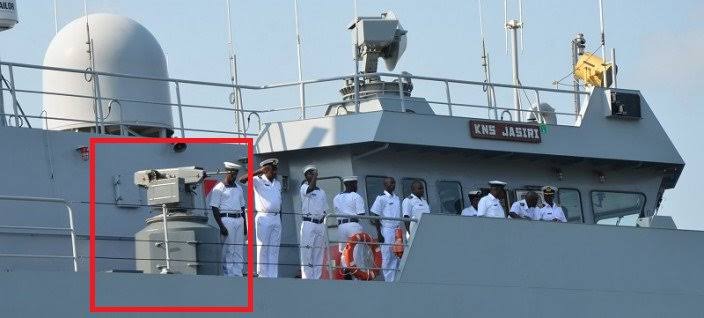 This is especially important ever since USS Cole an American ship was attacked while docked by terrorist on a small boat.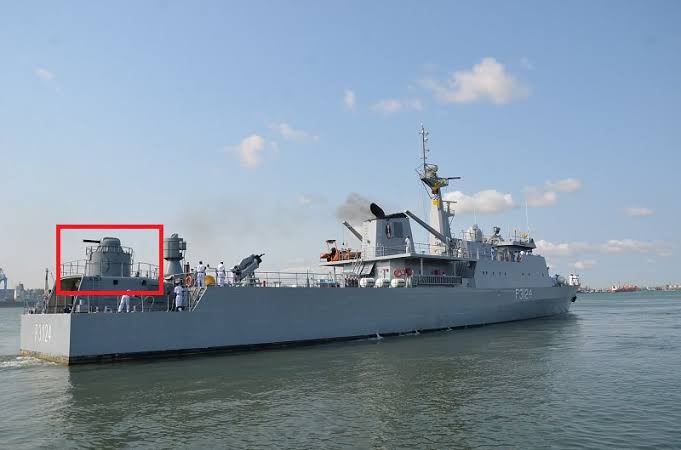 At the back there's also what's to a close in weapon system that is used to destroy aerial threats against the ship. This maybe planes or incoming missiles.
Content created and supplied by: Jay-1 (via Opera News )