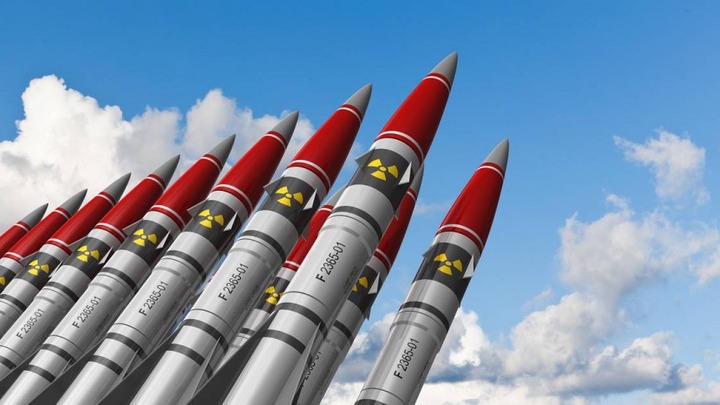 A single nuclear weapon can destroy a city and kill most of it's people and when they are more than one they can contaminate the environment and cause long term health problems including cancer.
And the most powerful nuclear ever created is AN602 with the code name Vanya or Ivan and it was a hydrogen aerial bomb.
The country that has powerful weapons including that Ivan nuclear is Russia with more than 6,500 nuclear warheads and 1600 of them have been deployed so far.
Here are some of the ways to protect your family and yourself from the nuclear explosion effects.
1. Turning away and closing your eyes to prevent damage to your sight.
2. By dropping to the ground face down and putting your hands under your body.
3. Remain flat until the heat and two waves have passed.
There many countries with nuclear weapons, America, china, north Korea and other superpowers.
The country that has many nuclear warheads is America followed by the great Britain and Russia,most the warheads have been tested.
Nobody is expecting a war of nuclear weapons but also you should know that the weapons can cause damage in the world but not sure if they can destroy it.
Content created and supplied by: DAVIDKINGNGAO (via Opera News )