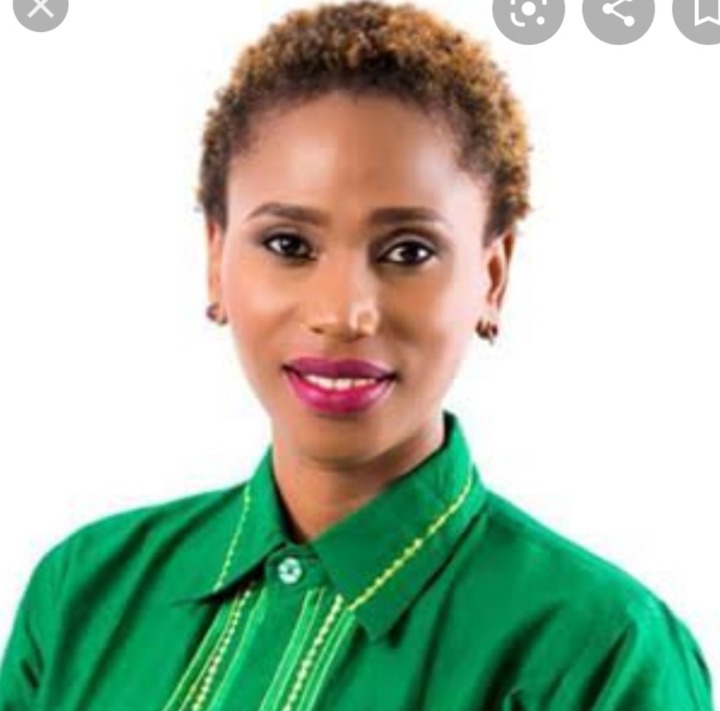 Why? What made her speak up now after the fifth president's demise? Is she a coward? Was she threatened by someone or she is simply just ranting for the likes, followers and comments?
Mange Kimambi is a Tanzanian blogger come activist. She is well known for speaking her mind. She is based in the US where she is in the process of becoming it's citizen. Mange moved out of Tanzania seven years ago during the Magufuli's reign.
So today, she went on an IG rant calling Tanzanians stupid for believing that the late leader was their saviour. She claimed he was a tricky leader just like some who came before him and that he didn't hesitate to get anyone who thought of exposing him out of the way.
So dear readers, do you think it's right for her to say all this now? Does she want TZ citizens to hate him in death or what exactly are her intentions?
Check out her two different posts below then comment, like and share remember to follow to get notified immediately we post an article.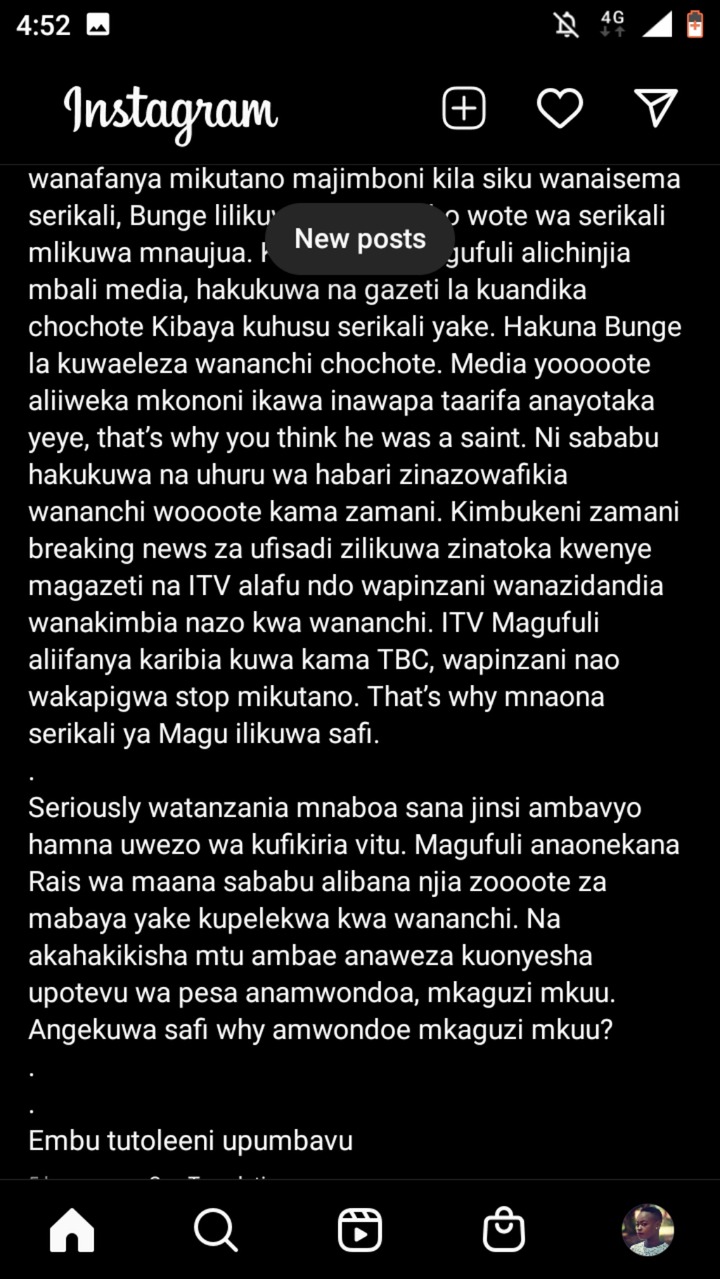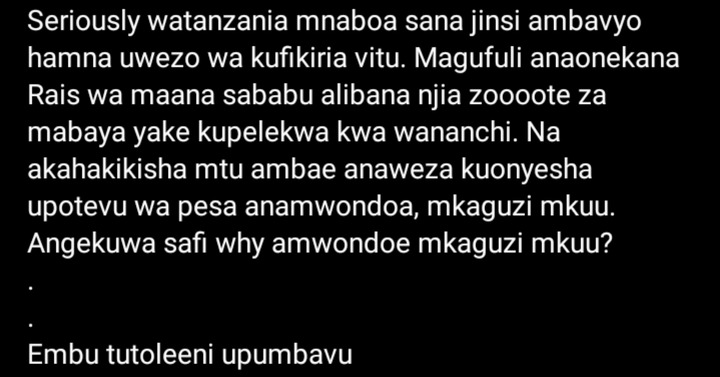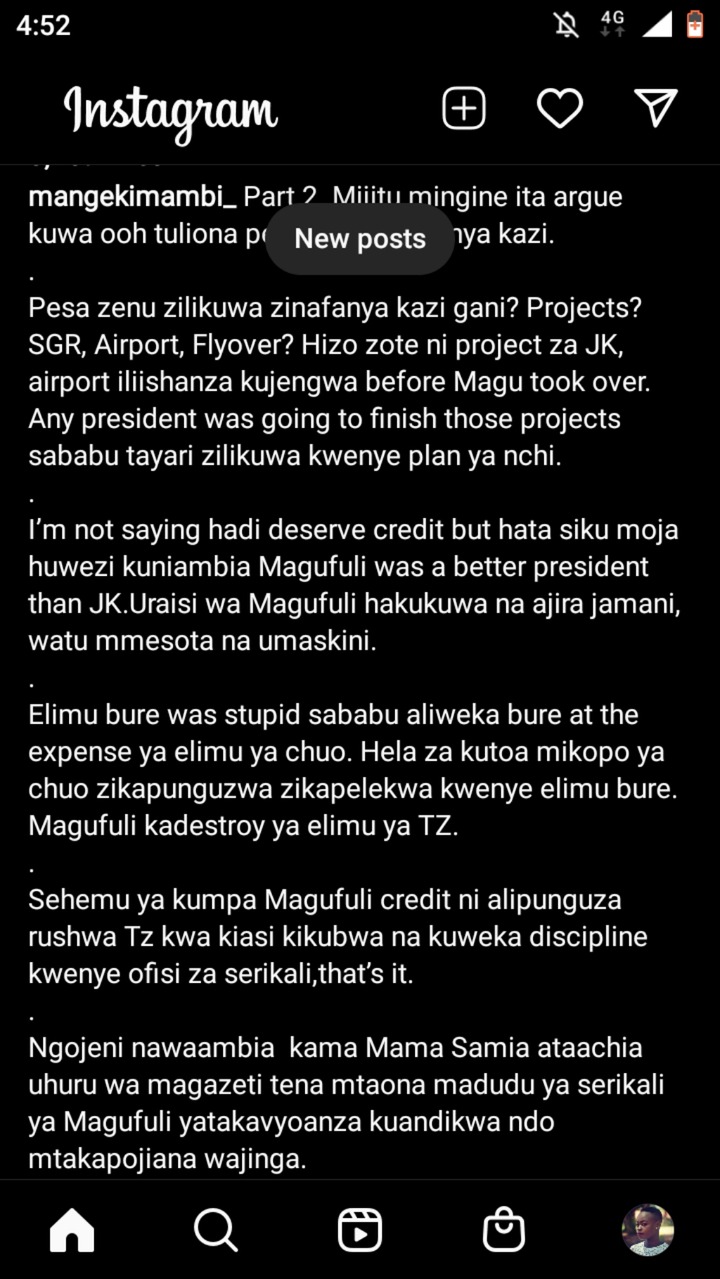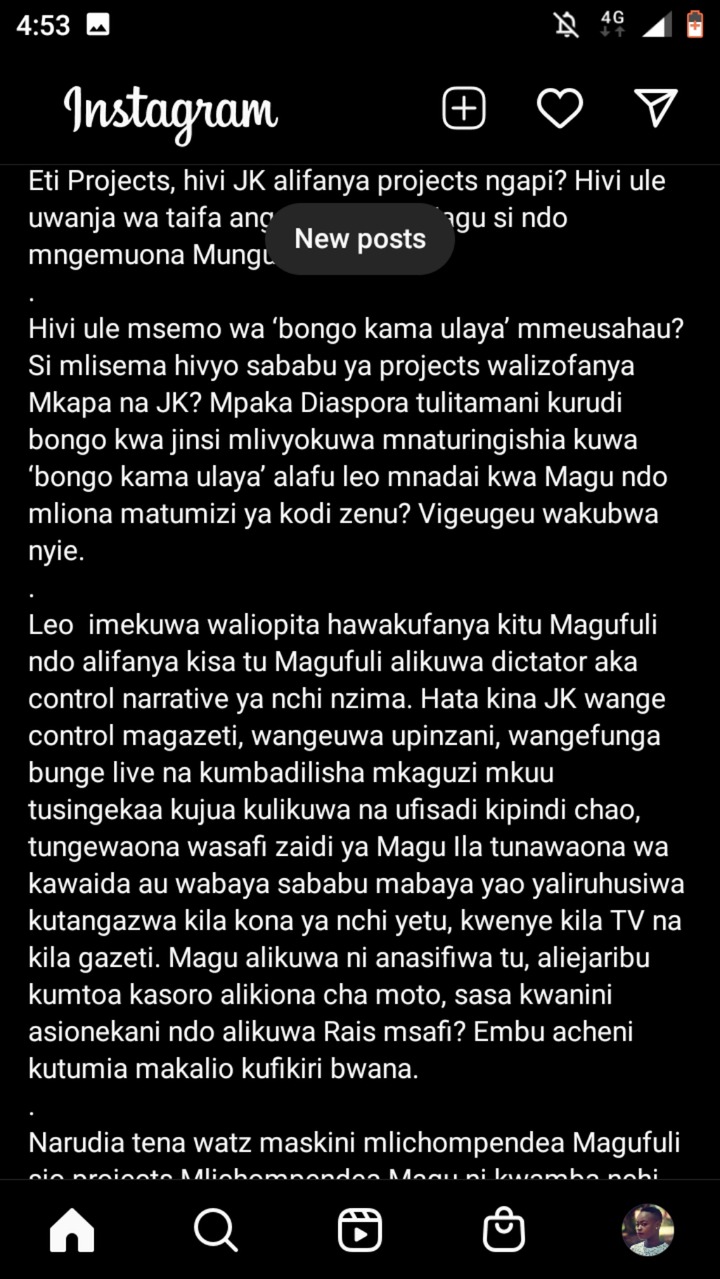 Screenshots from Mange kimambi's IG page.
Content created and supplied by: Lilianaoko03 (via Opera News )