Biblical stories and narratives at times become difficult to comprehend. Several scientists have given up on their efforts to try figure out the possibilities and impossibilities of certain Biblical phenomena, and especially when it comes to miracles. For instance the story of Jonah, scientists religious leaders and philosophers have been trying prove or disapprove the possibility of a fish swallowing a human wholesomely. A man living inside a fish tummy and finally a man being vomited by the same fish while still alive.Though there are stories of two individual who are said to have been swallowed by sea creatures in 17s and 1890s, and were recovered alive after the creatures were captured and killed.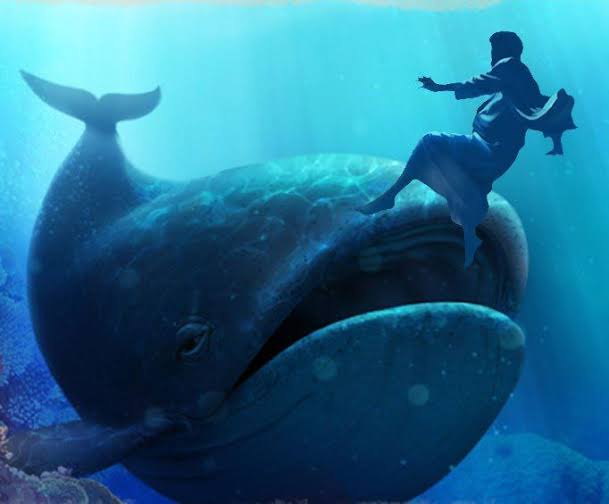 Photo Courtesy
The two stories are however different from the one of Jonah in that, while these two guys were recovered unconscious, Jonah came out the fish tummy conscious and immediately began his journey to God sent Nineveh. Another difference is that in Jonah's case, the fish voluntarily vomited him out under God's instruction, contrary to these two incidences where the two sea creatures had to be captured and killed first.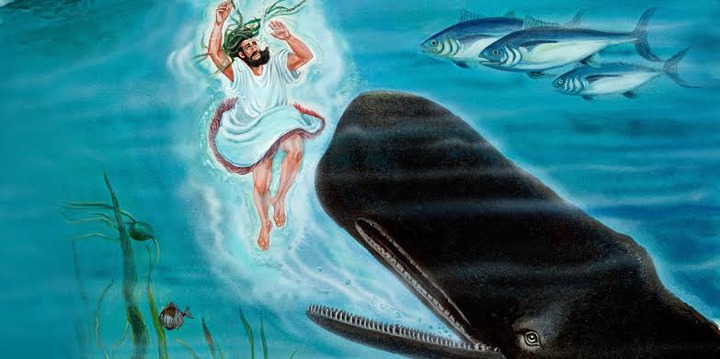 Photo Courtesy
Several religious backgrounds and denominations have also had differences in this narrative, for instance when it comes to the specific fish that swallowed Jonah. The Bible doesn't clarify on the type of fish, but simply states that Jonah was swallowed by a big fish. But what could have this big fish been? A good number of Christians and other religious organizations that relate to the story believe, it is the whale that swallowed Jonah. This has even been depicted in pictorial reprentations of the story. In many pictures, the fish drawn resembles the whale. Scientist however claim, whale is not a fish and therefore disputes it from this narrative of it having swallowed Jonah
Photo Courtesy
The Roman mythology on the other side have also come up with pictorial representations of this incident. But according to them, Jonah was swallowed by a monstrous sea creature, not necessarily a fish. So, in their artistic expressions, they draw a fish-like monster either vomiting or swallowing Jonah. Other denominations for instance the Nomiya Church of Kenya don't consume Catfish because they believe it is the catfish that swallowed Jonah.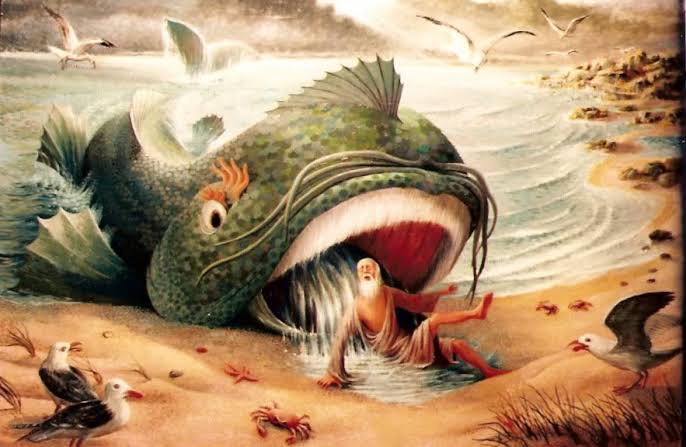 Photo Courtesy
This story just like many other Biblical stories are complex and not easy to apprehend. When it comes to the Bible and other religious books, the deeper you try to dig deeper to either dispute or approve incidences, the more you get lost. In Jonah's case, most of us rest our case at, 'He was swallowed by a big fish" Doesn't matter which big fish. Thanks for reading.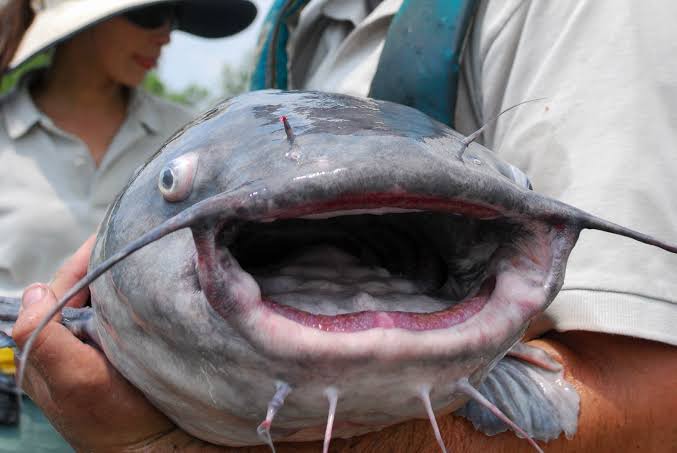 Photo: Cat fish, according to Nomiya Church, It's the cat fish that swallowed Jonah.
Content created and supplied by: HapoNews (via Opera News )