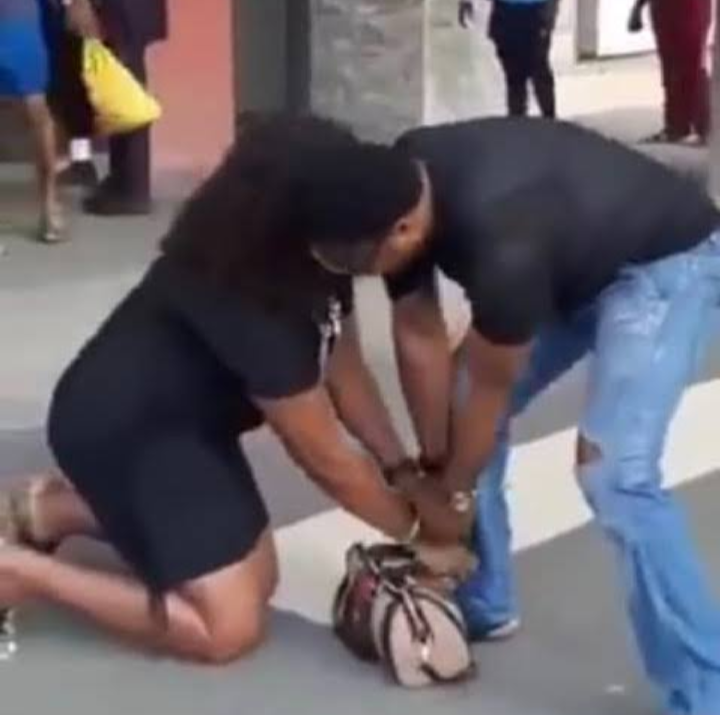 Photo used for illustration purposes only courtesy of Google Search engine
Drama was witnessed at the Githunguri bus terminus in Kiambu County when a man publicly shed tears as she begged her wife not to leave him. The distressed man cried and clutched on her wife's handbag begging her to reconsider her decision.
The bizarre sight attracted a sizeable audience who were eager to know what the issue was all about. The lady accused her husband of tarnishing her name by spreading false rumours that she was unfaithful. The woman further revealed that the said allegations had made her a laughing stock of the village.
The lady identified as Waitherero had already procured the services of two bodaboda operators to ferry her items away from her husband. Onlookers revealed that the husband's effort turned fruitless after the lady left in company of her two children. She headed to Githiga village also in Kiambu.
The crestfallen man only watched after efforts to change her mind failed to yield.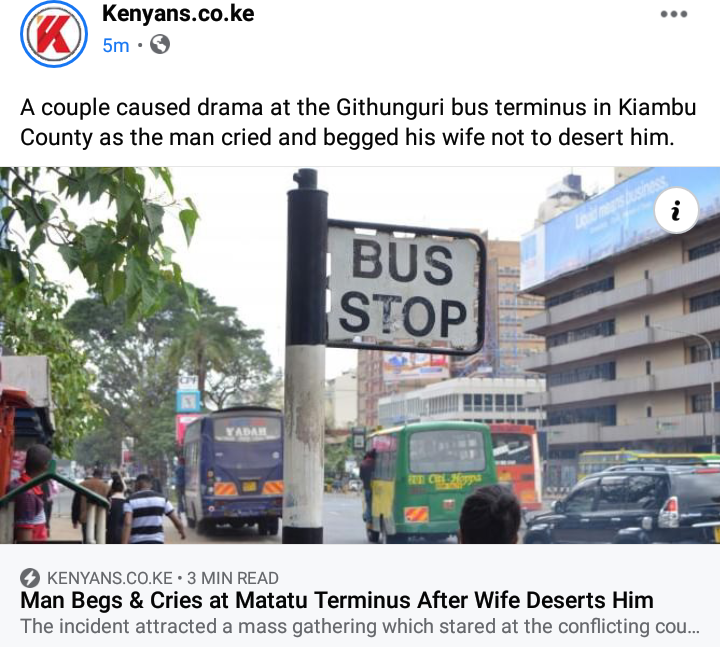 Follow my page for more fascinating articles
Content created and supplied by: Bowlingforsoup (via Opera News )