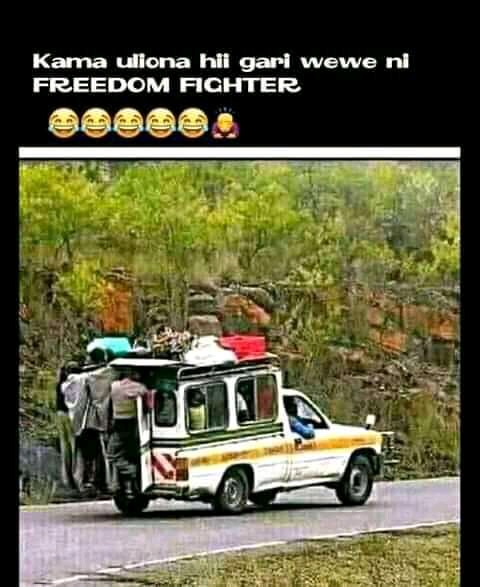 Talking of growth in terms of development, this is one a good example. Some years back our means of transport was unbearable. The cars we used, if used today then it'll be the talk of town. We nicknamed them,face me, due to the sitting arrangement. They were at that moment the most affordable and therefore could carry passengers beyond it's capacity. This caused a lot of discomfort and people lacked comfortability.
Nowadays there have been a lot of advancements in our roads. The cars in our roads especially those operating as Matatu's are vehicles of good models. At least nowadays every passenger is reserved his/her seat which was not the case in the past where the seats were two long ones which people could congest on them.
Lives do really change the same way people do advance as the economy grow. When we reflect back we see how lifestyles have transformed significantly, Technological advancements included. Those in the past experienced lots of hardship. The economy was down at those times, the struggles those people passed through can be compared to those faced by the freedom fighters.
Content created and supplied by: Titusrop254 (via Opera News )