Ecological requirements
Tree tomatoes prefer subtropical climate for vigorous growth.They require well drained fertile soil which is rich in organic matter. The soil must be permeable since the plants are not tolerant to water logging.They grow naturally on soils with pH of between five and eight and not tolerant to tightly compacted soils.
Although, they can be planted under irrigation, rainfall between 600 and 400mm is suitable. The crop cannot survive in areas with prolonged drought and must have ample water during dry season.Application of mulch retains moisture in tree tomatoes plantations and also reduces weed growth.Annual temperatures between 15 and 20 degrees are ideal for the crop production. It is intolerant to frost below two degrees and drought stress.It grows at an altitude of between 1500 to 3000 meters above sea level.
Planting requirements
Seeds should be treated against soil borne pests and fungal infections and dormancy.This is achieved through drenching the bursary.The distance from one plant to the other should be four feet and space in between one row and next should be five feet.
Cuttings should only be got from plants which are one to two years old with thickness of 1.5 to 2.5cm and a length of 45 to 75cm.They are sown directly at a spacing of 3 by 3 meters.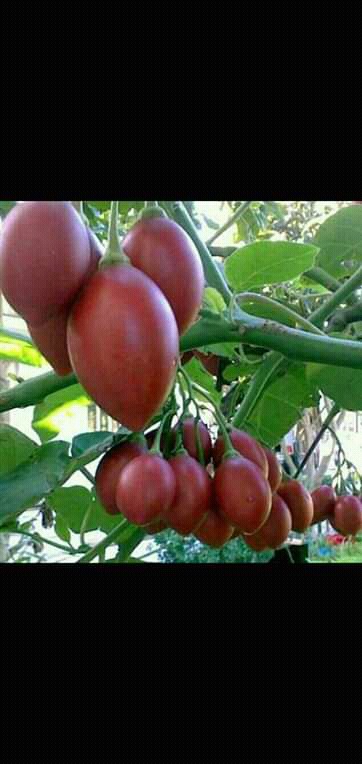 Content created and supplied by: Trizah11 (via Opera News )