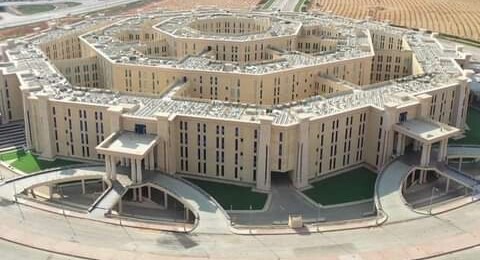 For any country to boast of superiority in the world it makes sure it has strong arsenal and organised defence ministry to counter all incoming threats from enemies and terrorists.
The world has witnessed some great countries with strong army base like United states, North Korean and Russia who no country can dare to fight to date.
However when it comes to Africa there is Egypt who have proven themselves as great when it comes to building a defence base.
Recently a photo was taking trends by storm after its ministry of defence head quarters got shared on tales of Africa Facebook page.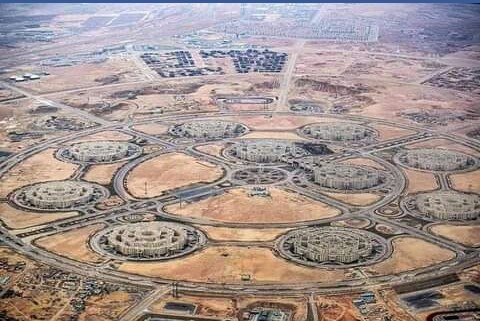 The complex which now Is the world largest consists of 8 8 Agencies and their departments, it houses Navy, Air force, Army And air defence bases.
According to sources, it covers an area of 189,000 square metres and the actual area of every building is 45,000 square metres all 8 designed in octagonal shapes.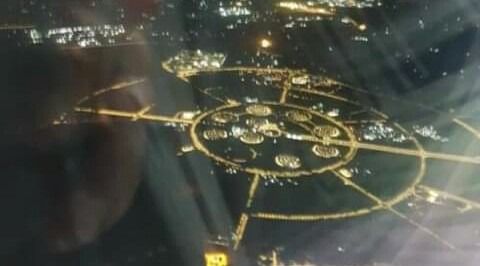 That's big than united States owned The Pentagon which is located in Washington DC.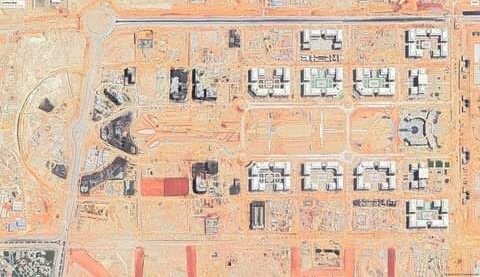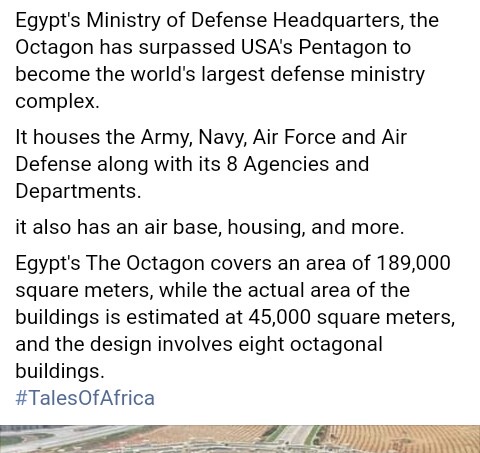 Content created and supplied by: HappynationInc. (via Opera News )