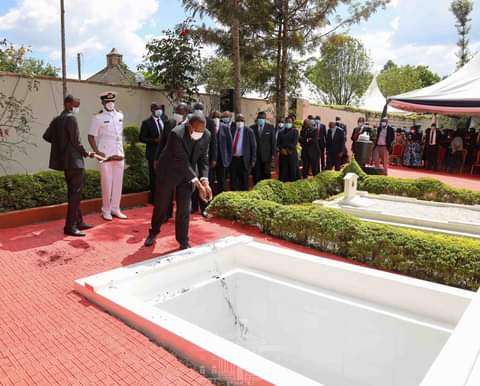 That Simeon Nyachae's family wanted and managed to give their departed patriarch one of the most elegant burials available in Kenya may not be far from fact.
In photos that were captured during his burial and laying of wreaths on the Monday of February 15th, it became evident that Nyachae's casket wasn't covered in soil like in most regular burials.
Just like in the August 2020 burial of UoN's Dr Ken Ouko in Nyandiwa, Homa Bay county, Simeon Nyachae's body was laid in a grave that was all white in the inside and the casket rested in a hollow space that'll be finished with a hard marble or granite cover to make sure that he is not pressed with soil.
The walls of Nyachae's grave were even finished with white wall tiles to add an extra waterproof layer and prevent soil water from leaking inside days, months or years after the burial as seen below.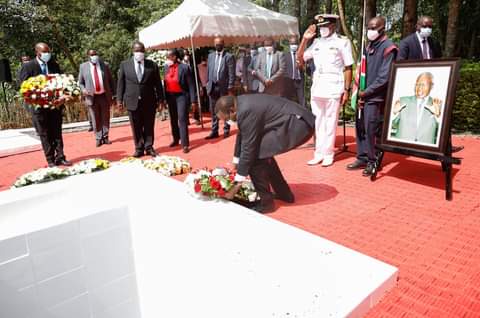 Then since he was a powerful man with a huge family and long list of friends, his grave was filled with bouquets of flowers that were spread all over and around it after it had been covered.
As seen in a photo was shared on the internet by his US based grandson called Nyandusi Ayako Nyachae, son to Charles Nyachae, red, yellow and white flowers covered his grave proving that there were lots of people whose hearts he had touched in his life.
To make sure that those flowers don't wither overnight due to the February sunshine or aren't affected by the random rains, the family has installed a tent at the grave to provide cover and make things look beautiful for a few more days.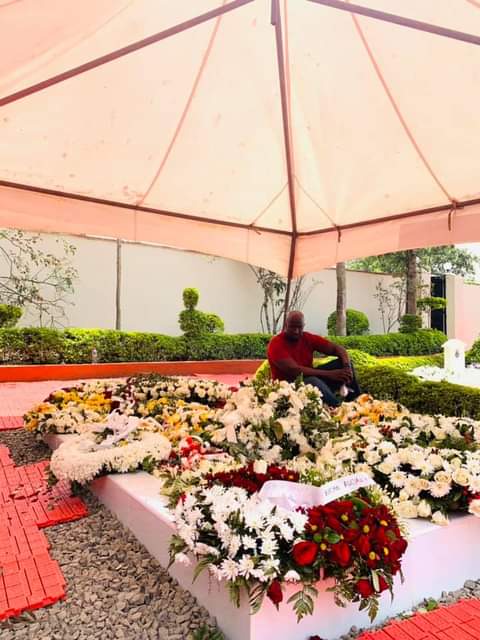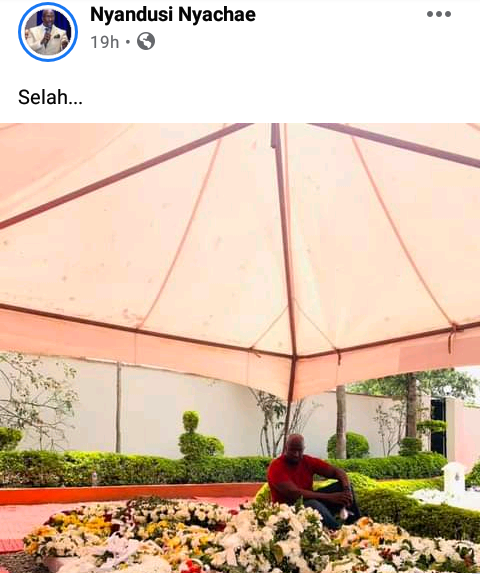 https://www.facebook.com/768292826613170/posts/3495826093859816
This will probably see into it that whenever a visitor is taken to the grave in a tour during this mourning period, everything will be as fresh as though Nyachae was laid to rest yesterday.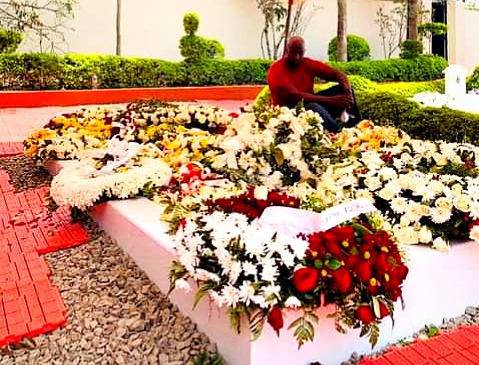 Content created and supplied by: AustineBarasa (via Opera News )