Where do you take waste CD once it turns to waste? Don't throw them away again for they can turn into one useful items that can decorate your home.
I felt so tired of buying flowers for my house, because i really love flowers and i love a house decorated with flowers, so i decided to make my own home made flowers using waste CD and bottle.the process costed me no coin.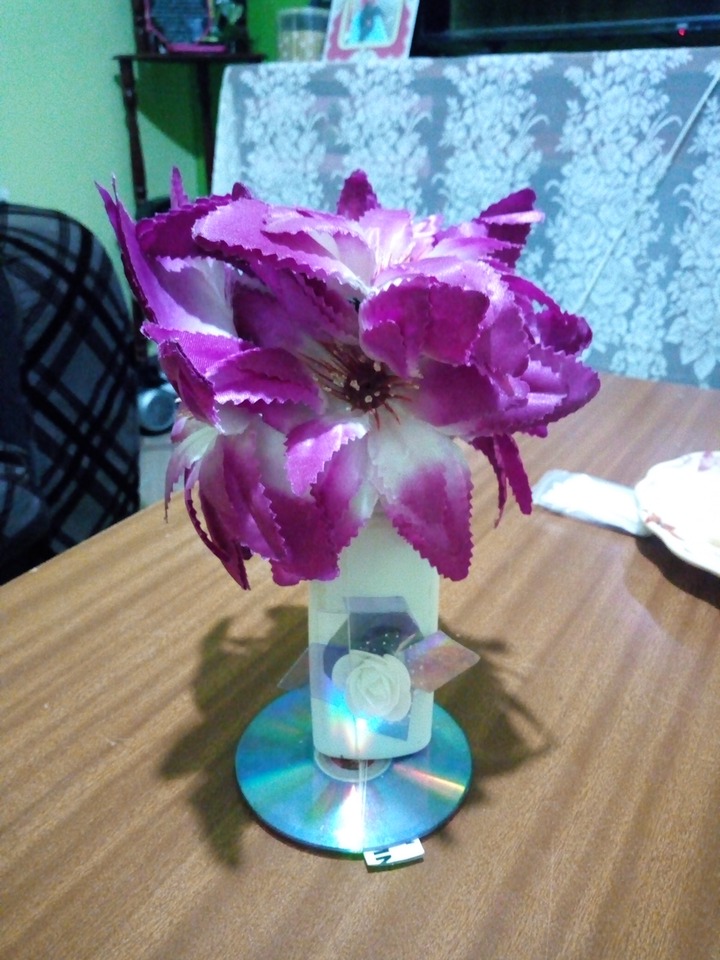 Requirements
2 CD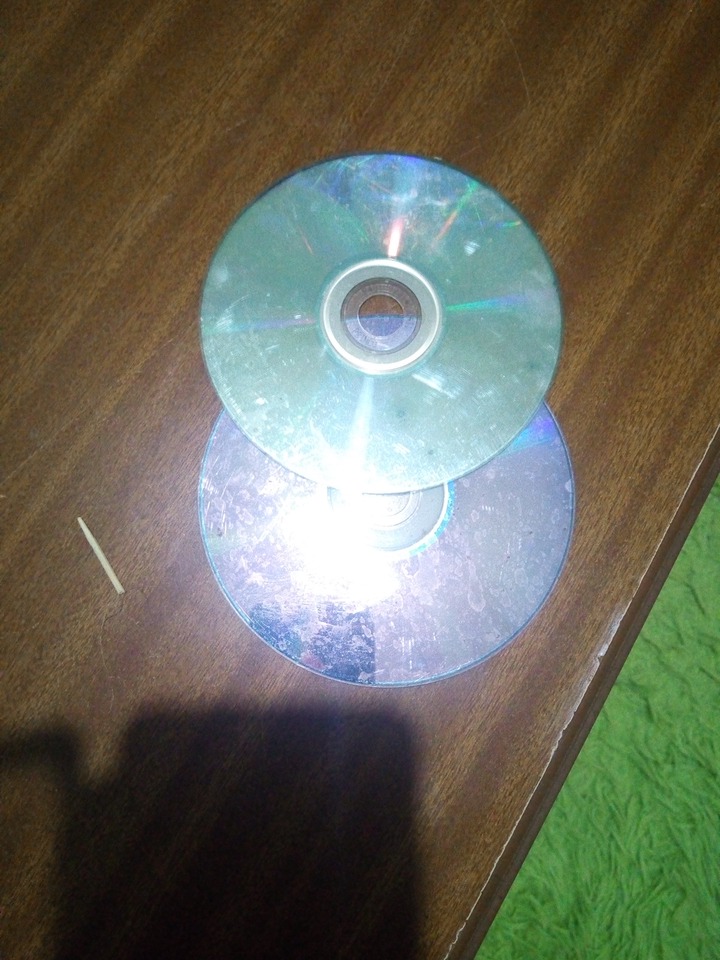 Bottle
Glue
How I made
Using one CD i was able to make flower like shapes and glued them together in a piece of paper into star shape, then in the middle i placed a flower and glued it.
Then i removed the lid from the bottle and placed home made flowers on it which are tied together using a rope.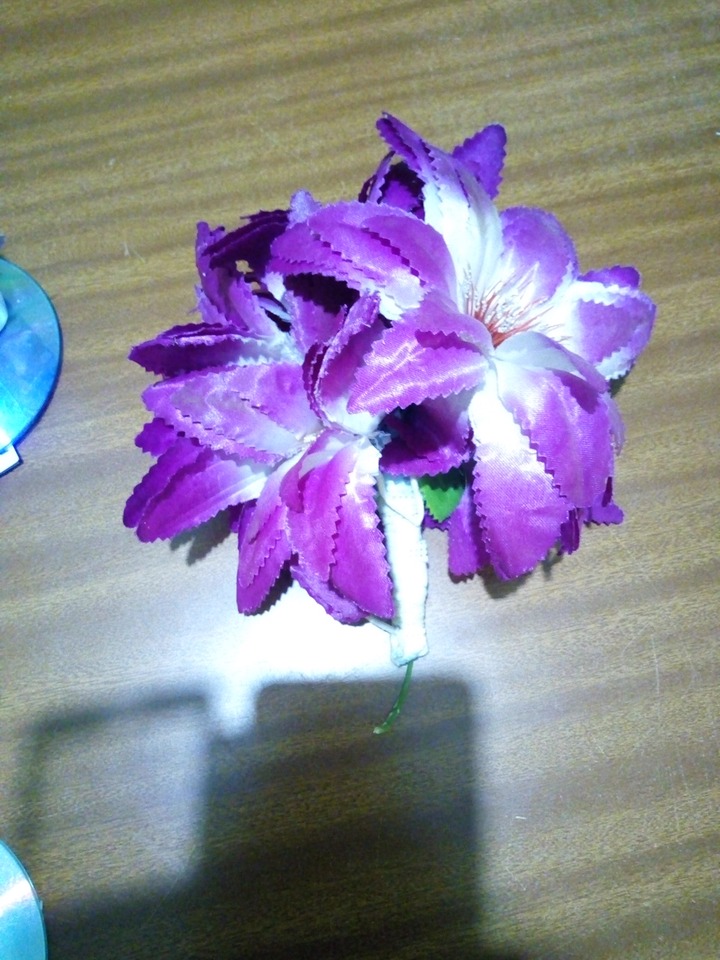 Then the other CD i used it as base for the bottle, i glued the bottle to the CD so that it can easily rest on the table.
Its very simple and leaves the house very cute.
Content created and supplied by: Smartinvestor (via Opera News )