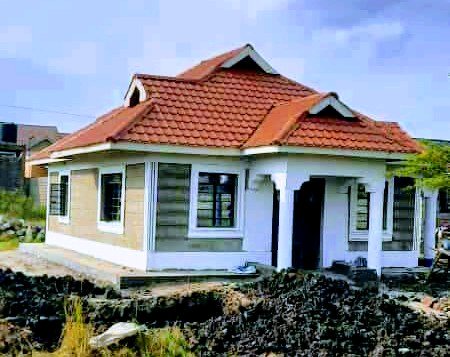 A man who built a new house recently has shared tips from his constructor which helped him very much in construction of his 3 bedroom house. He says that he was able to minimize the cost of building the whole house by the help of the constructor and made the building affordable. The man explained that before starting the construction, he began by seeking advice form his supervisor (Fundi). The man explained that his constructor had a lot of experience in the construction industry and gave him ideas which really help him in cutting the building costs. The man explained that his constructor gave him several ideas which he can recommend to those who are looking forward to building their new home.

 He says that the constructor made the first suggestion which according to him was a cash saving idea. The idea was to have a reduced Y8 re-bar. This was a great idea which he says every person planning to own his home can use in reducing his costs of construction. The man did further consultations and his Fundi came up with more helpful ideas. He says that this second idea was noble since it worked. The constructor suggested that they should have a reduction of the foundation materials. In addition to this the Fundi recommended that the man should not buy materials in very large quantities. He said that this saved him several thousands since he had not intended to build any other house so he needed materials that could end on the house under construction. This meant that there should be no leftovers of the construction materials. He added that most of the materials which are left after a house is completed go into waste and hence used that idea to reduce the cost of building his 3 bedroom house.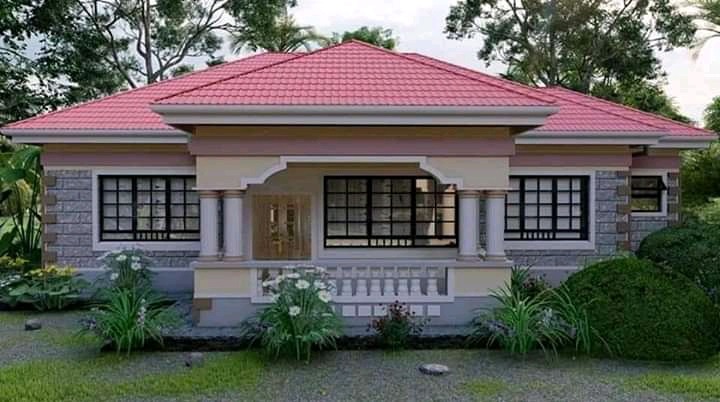 Another idea which will works out very well and which everyone shouldn't assume is the grade of the cement you use for building. There are two grades of cement, ie 32.5 grade and 42.5 grade. The former is cheap and affordable while the latter is relatively expensive. Nevertheless both of these grades work well. So he said that it is advisable when building a non-storey house to use the 32.5 grade which is affordable.
The man shared this piece of information which can be useful to some who has a plan of putting up his or her new home. Another thing he hinted out that saved him good money was the use of quarry sand as opposed to river sand. He explained that his area was near a quarry and therefore was advised to use quarry sand and not river sand in the construction process. He added that both river sand and quarry sand work in the same way although river sand is more expensive and uses less water in the construction as compared to the quarry sand. Another reason he used the quarry sand was to save on the cost of transportation. One thing that should be noted is that when mixing quarry sand and cement, a certain ratio has to always be achieved in order to achieve the required strength.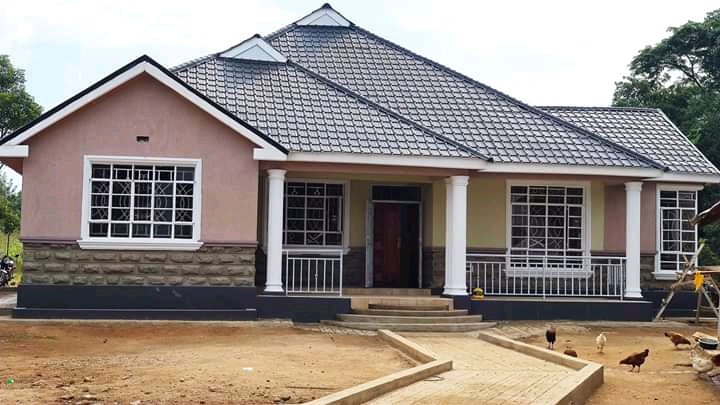 At the curing stage, he says that it was done consistently without joints leading to a very strong slab. The final idea which was cost saving was the use of chiseled stones from a quarry near him which was quite affordable. This was opposed to buying stones cut using a machine which are more expensive.
Here is the estimated cost he incurred in the construction of his 3 bedroom house: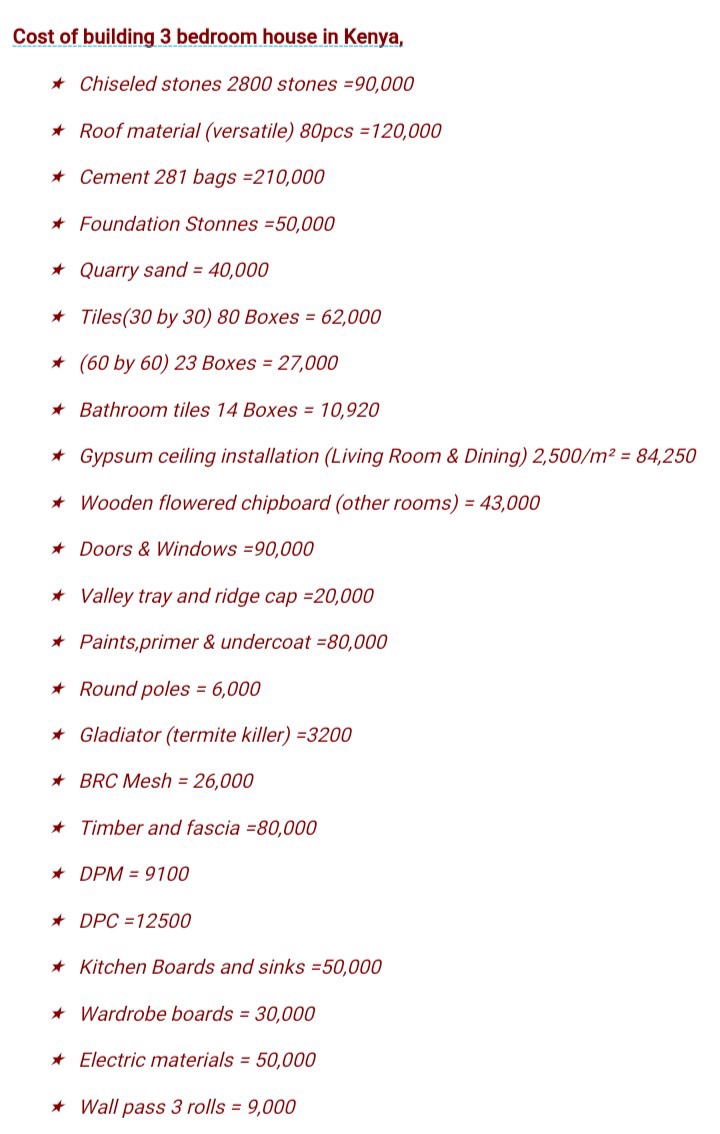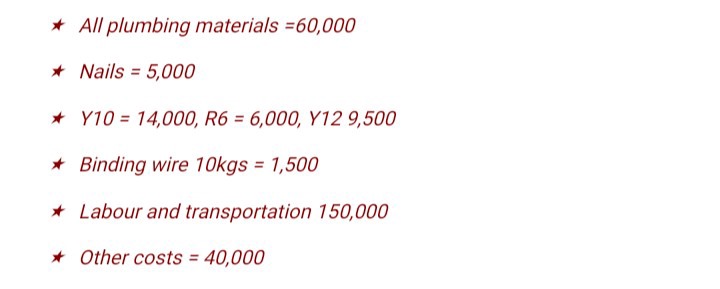 Content created and supplied by: Otieno_News (via Opera News )