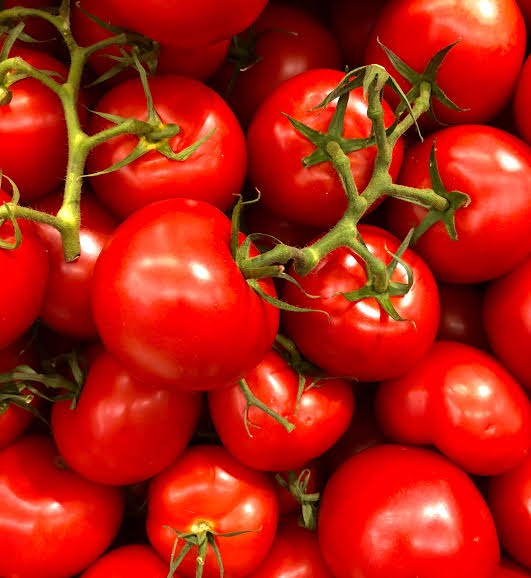 Raw tomatoes are good for your health just as cooked tomatoes. Tomatoes are daily staple fruits of many people and are commonly found and used in our homes.
Raw tomatoes are natural nutritious with healthy beneficial nutrients to your body. These tasty fruits are highly enriched with numerous nutrients like vitamins, minerals and antioxidants properties. Did you know that tomatoes can also be incorporated into your beauty regime?
Here are 7 healthy and beauty benefits of raw tomatoes.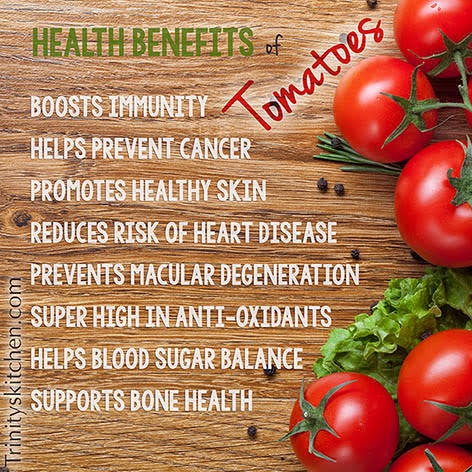 Nourishes your skin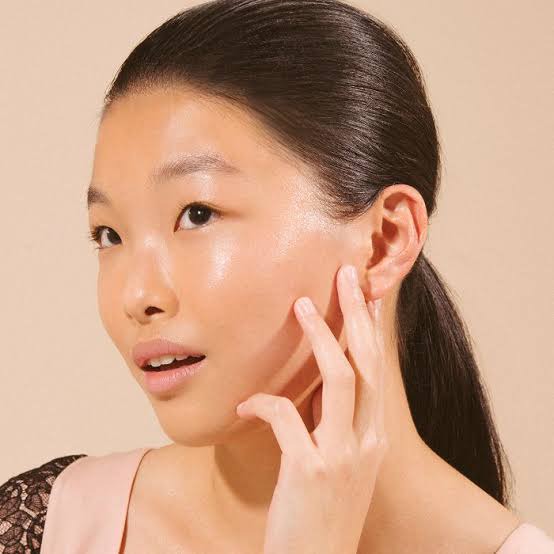 Raw tomatoes are filled with vitamin C and biotins which helps in regulating protein production including collagen that repairs and lightens your skin. Tomatoes are also enriched with anti aging properties. When used on the skin they can prevent premature ageing, hence giving you a youthful glowing skin.
Prevents anemia
Raw or dried tomatoes have the ability to cure anemia. Raw tomatoes contain high levels of vitamin C which are essential for iron absorption. Dried tomatoes are filled with iron (mineral) that helps your body to fight against anemia.
Prevents cancer
Tomatoes are highly nutritious with antioxidant properties which can inhibit the growth and spread of cancer tumors in your body. These antioxidants also protects your body against free radicals and oxidative stress that can lead to cancer.
Study shows that tomatoes have lycopene that is linked to preventing lung, colon and prostrate cancer.
Prevents diabetes
Tomatoes have low carbohydrate content and glycaemic index, which makes them an excellent food for diabetes patients. Regular consumption of tomatoes can help reduce cardiovascular risks which is associated to type - diabetes.
Daily intake of tomatoes can regulate your blood sugar levels, hence protecting your body against diabetes.
Reduces the risk of birth defects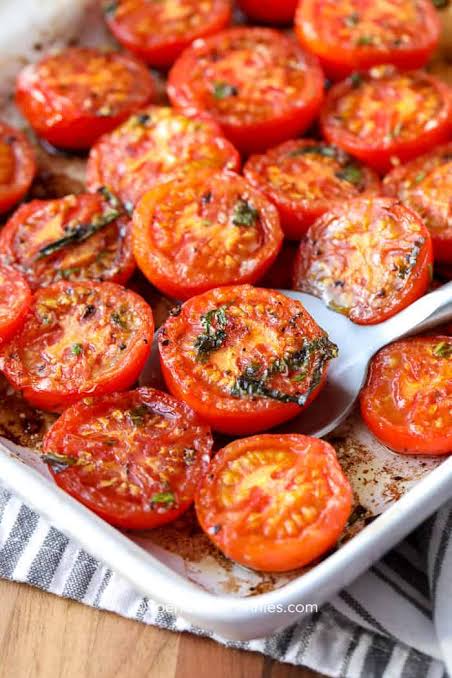 Pregnant women are often encouraged to increase their vitamins intake and tomatoes are the best. Tomatoes have folic acid which protects against neural defects.
Vitamins in tomatoes also prevents the risks of birth complications and defects.
Promotes heart health
Tomatoes have the ability to protect your heart against heart attacks and stroke. Lycopene found in tomatoes can help lower your cholesterol levels. It also has anti inflammatory properties which protects your body against inflammations and oxidative stress.
Maintains strong bones
Tomatoes are filled with vitamin K and calcium which are essential nutrients for strengthening and repairing your bone tissues and bones.
Consume at least two or three raw tomatoes in a week.
Content created and supplied by: Mimmyouma (via Opera News )