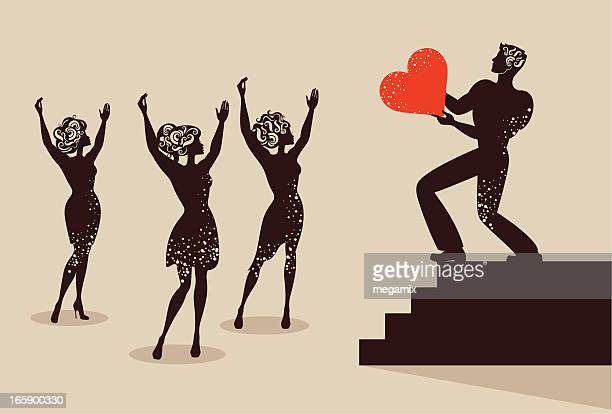 I have been wanting to write about polygamy, but, English just can't allow me to express myself in peace. how I wish I could be able to pen it in my mother's tongue.
So, anyhow,
Let me start this conversation by saying I embrace polygamy. I also believe no man should die eating from one pot.That no woman should die feeding a man alone.
That women, married to one man can coexist peacefully.( If you ignore the side shows and focus on the purpose)
Disclaimer:
I am a feminist and believe me when i say i am writing this in your/our best interest. However do not crucify me. Lets talk:
I once wished my husband could get another woman to help me take care of him..I was tired raising children, school, work, and being a wife..it was overwhelming. I knew I was not being adequate for him. I didn't give him conjugal the way he'd love, I wasn't listening to him keenly, I wasn't taking care of him as he desired or as I would wish, not because I was unable, no, it's because I was overwhelmed.
But, i was afraid, I feared that if I suggested this thought, he'd take it or perhaps not. If he took it, my fear was;
1) "what if he tasted her honeypot and got glued ?" What if her honey tasted better, what if, what if, what if!
2) "will I be labeled a fool for giving out my husband to another woman with my own hands"
3) " will he come back? will be value my Honey any longer? Will he enjoy it?
And that there is the fear we all have of polygamy nothing more, nothing less. Every woman values her womanhood defined by her abilities of her honeypot and her breast, and her shape. Once these attributes are challenged, my people, we feel threatened. I can write a full chapter in a book about how these feminine attributes contribute to our well being generally but not today.
If, however you can embrace your position,value and purpose in the setup life can be very beautiful. You met her there( first wife) respect her and her position! stay in your position and prevail peace.
Look at it this way, he wants 8 children. Let you be assisted my sister, don't damage your pelvic floor alone, don't fill your tummy with scars alone. when you could have three and your helpers five.
Let's procreate, division of labor is beautiful, a huge family is good. finances are well managed, people will work hard to outshine others and that way, everyone's toes will be busy and you will be one very successful people, family and nation at large.
Content created and supplied by: speedlover (via Opera News )