It is indeed very sad that the government is working day and night to ensure that people embrace the BBI whose aim is to unite Kenyan's and yet there are crucial issues like unemployment which are affecting the youths.
Most graduates usually end up jobless since there is no strategy put in place to ensure employment when they graduate.
Most jobs that they can get with the little or no experience that they have are the entry jobs which takes time to be advertised by various institutions eg NGO's and the government which makes them jobless to an extent that they do other things like selling fruits, Being a conductor and carrying peoples belongings just to survive.
There have been many incidences of graduates lifting billboards on streets as a way of asking for employment and end up getting the jobs that they want after getting the public attention.
This now is becoming a trend as another man named James Ng'ang'a was yesterday evening spotted lifting a billboard on the streets of Nairobi asking for a job.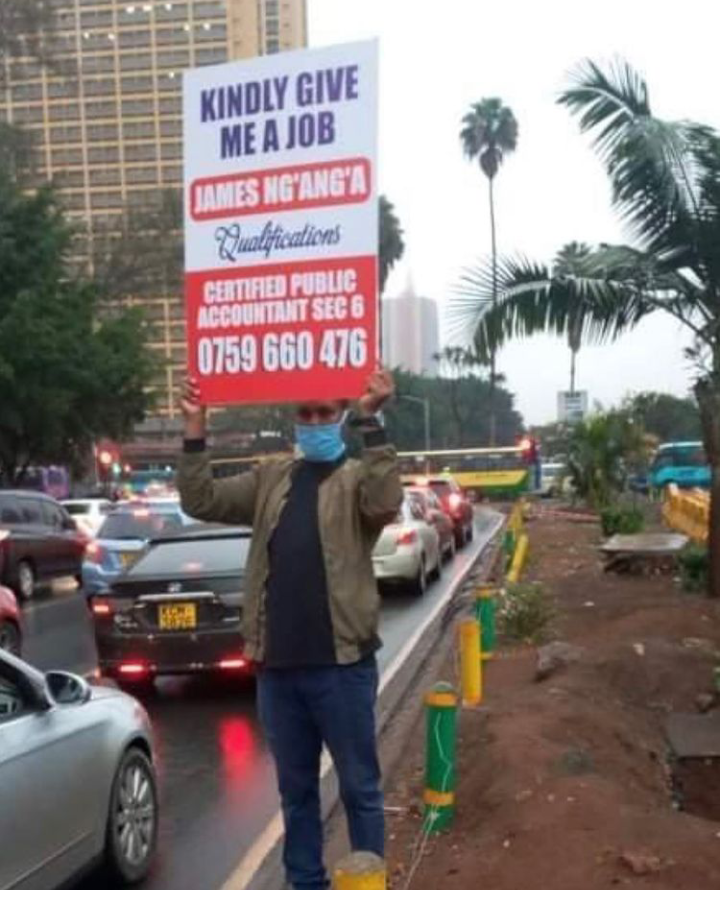 On his poster, James describe that he did CPA upto section 6 but things seemed not to work on his favour.
Most youths face unemployment issue due to corruption that exists in the institutions. Some are asked to give money as a token for ensuring employment.
Some end up disappointed because the interviews held are usually for formalities since most companies already have their suitable candidate even before the interviews.
Unemployment is one of the major issue that the government should tackle first. Instead of spending money in implementing the BBI, it is very crucial to spend money in empoying the youths who are trying every means to survive. The youths are having hard times since they also have to pay back the helb loan that accumulates every month due to the monthly 5,000 fee that applies when they fail to pay.
How can unemployment end in Kenya?
Some people have expressed their opinions through the post shared by Dr Ofweneke, and here are some of the reactions;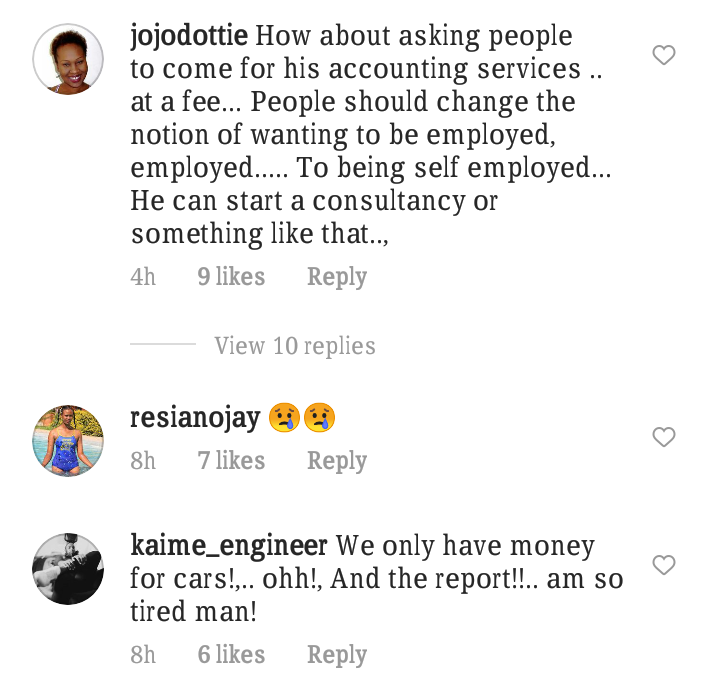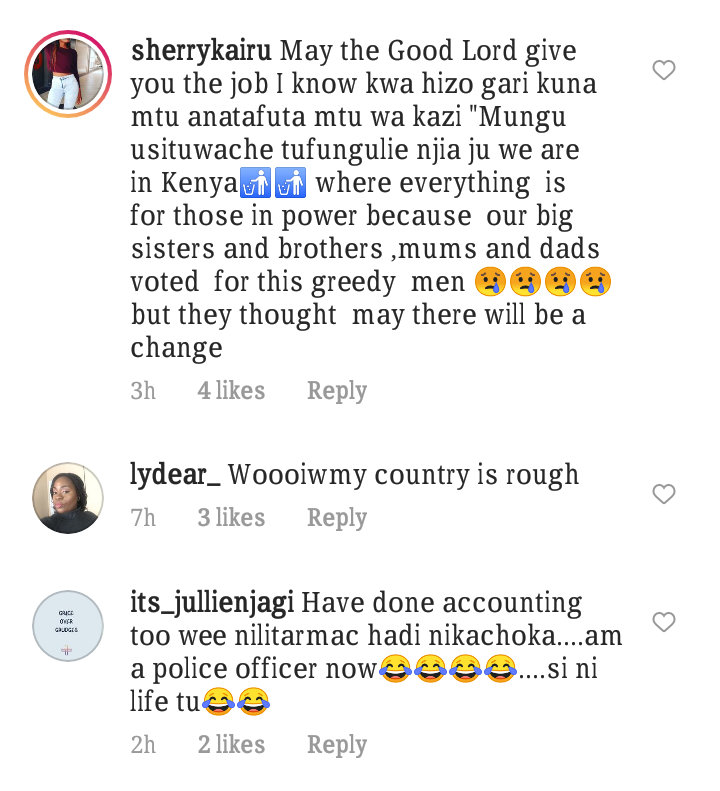 Content created and supplied by: Danteeh_News (via Opera News )