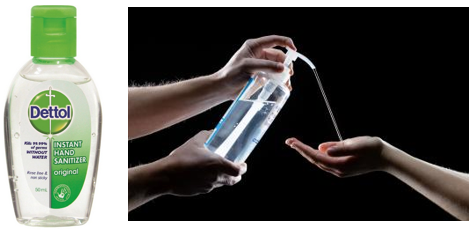 As many know or also those who found out during corona time, hand sanitizers are made from different forms of alcohols mostly ethanol (which is also used in beer, liquor, and wines), and isopropyl alcohols. The alcohol concentration of these alcohols ranges from 65-95%. Medical researchers have found out that excessive use of alcohol-based sanitizer increases the permeability of skin and deprives water and oil on your skin. This leads to rough and irritated skin, hence it becomes dry and damaged. This is not something you want to happen at all, because dry and damaged skin attracts diseases causing bacteria increasing the risk of virus entry into your body through the skin. So, in short, you might end up making it easier for the virus you are preventing to enter. Why not stay safe and use water and soap which is readily available and save some money and a chance to contract the virus. Use sanitizer when necessary, but not at all times.
Just like you know, bacteria can develop antibiotic resistance, the same risk is involved with excessive use of alcohol-based sanitizer is that bacteria can develop resistance to the alcohol. Of course, when you use sanitizer it will lower the risk, but it won't wash out all the dirt in your hands. So you still got something on your hands unless you use the good old method of water and soap for better hygiene.
If you want to know more about these risks and others, read the article below.
https://www.ncbi.nlm.nih.gov/pmc/articles/PMC7320712/
Content created and supplied by: cnm.T (via Opera News )