Today i bring you a story of Lilian Migwi. She is a mother of 2. She was hurt after her biological sister stole her husband they had been married for 7 years.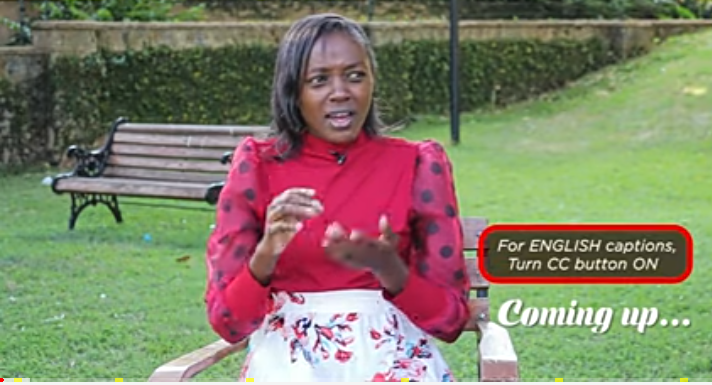 Click here to watch.
https://youtu.be/hQMaJJWn-Is
She narrated saying that they grew together in a peaceful, loving and religious family. They were tightly connected with her sister who was younger than her.
She met her husband in college and dated for years and he was a Christian. She loved him for who he was and later she became pregnant and gave birth to a bouncing baby girl. He was close to her siblings and parents.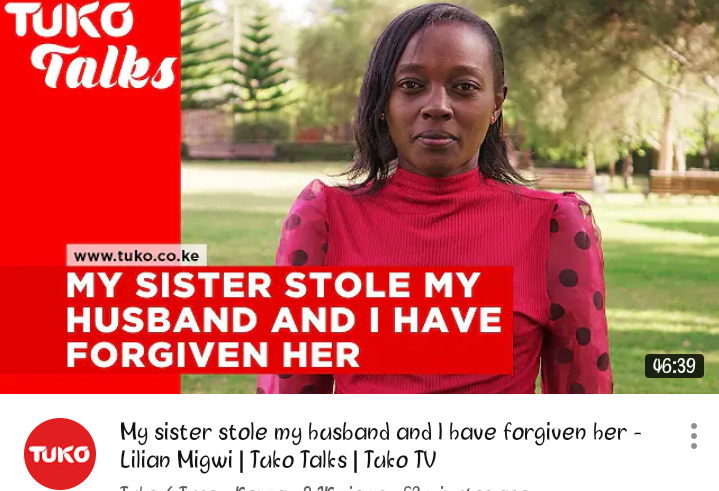 She got pregnant with her second baby and that is when the trouble started. Lilian added that she had uninstalled her social media applications to avoid her not to talk with people. But he would leave his phone with her and she started got into his messages and found too messages with her sister.
She asked the question but the husband gave excuses. The same thing happened for long until she cried and asked her husband why she is treating her that way. He became so harsh and that is when she called her mum to talk to her sister.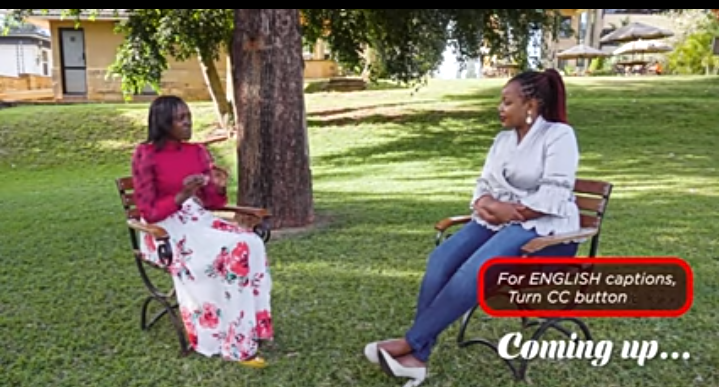 Her mum called her sister and talked to them and they changed. One day she decided to go to spend sometime with her mum. Her brother took her phone and installed Whatsapp and that is when she was shocked. She saw a the profile picture of her husband and sister as he wished her happy birthday love.
She called her mum and told her everything. Her mum rushed tk where the other daughter was and told her to leave her sister's husband. But the sister replied,
"Huyo siwezi muacha."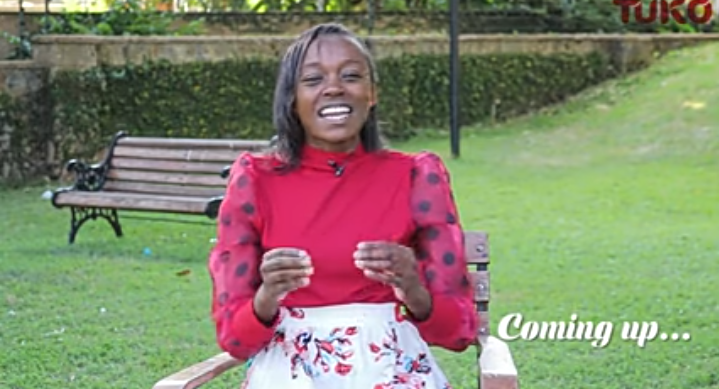 But to Lilian she let them be and called their parents- in law and they set a meeting. Unfortunately, her husband and sister did not come. She was pregnant at that time and arter some months she delivered a baby boy.
Lilian started going to people's door to wash clothes with her children on her back and the other on her stomach. She opened a grocery shop and that is when her life changed.
Her sister got married with her husband and together they got 2 children. After she had being rich her husband came and begged her to get back with her.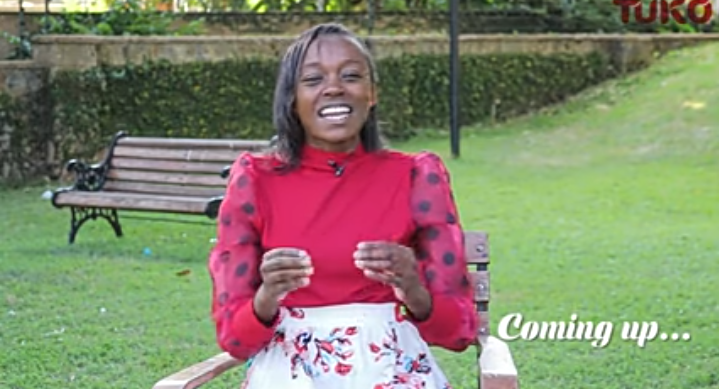 She texted him after a week to ask for money but the sister replied to her saying,
"Usiwai itisha bwana yangu pesa and sisi pia ni wanadamu tunataka kula."
The husband called after seeing the messages and apologized to her.
What do you think? Thanks for your time. Please endeavour to like feel free to share your thoughts and opinion in the comment section and also share with others.
Content created and supplied by: HotnewsSantos (via Opera News )