Finding the best juicer for your particular needs depends on what you want to do with juicing. For example, some people are juicing just because they want to have a healthier lifestyle. Then others are choosing a juicer based on the types of fruits and vegetables they want to work with. And then some people have skin conditions that can be alleviated by getting more vitamins and nutrients from the foods that they digest.
In these examples choosing the best juicer depends on what your needs are, how you plan to juice and even the price that you're willing to pay. Some of the most expensive juices that are available today can range as much as $500 or more. These juicers are quite extraordinary in the sense that they can produce lots of juice in a very short period and also are very easy to clean. Generally, these juicers have high revolutions per minute whereas the less expensive ones have very low RPMs. In that respect, the higher the RPMs the more likely they can juice thicker-skinned food items.
Also choosing the best juicer will depend on how you live your daily life. One example of this is if you are a very busy person and don't have time to clean. You'll want to buy a juicer that can self-clean. In this example, these types of self-cleaning juicers generally are a bit more expensive than the ones where you manually clean them by hand. A self-cleaning juicer simply allows you to add warm water and some small amount of liquid into the container and then turn it on. This motion will clean the sides as well as the blades of these types of juicers.
The juicers that are out there have various unique features. When considering juicers you should also look at the types of blades that they use. Commercial-grade steel is the best type of juicer you can buy. The reason why this is the case is that it allows for much easier slicing and juicing of the food items. Some of the best juicers out there can produce lots of juice, such as 8 ounces in 5 seconds.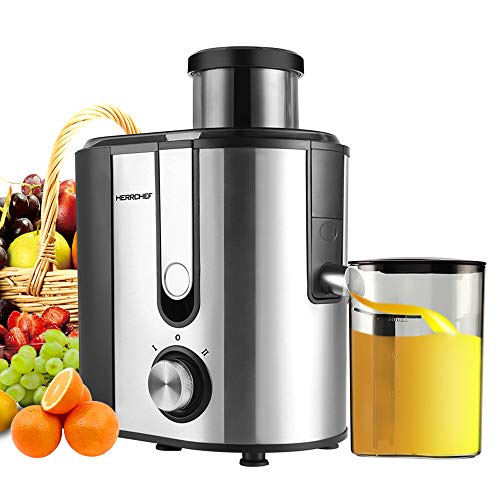 Choosing the best juicer machine for your needs is dependent as you can tell on many factors. What type of juicing you want to do for a particular need that you have is an important factor. The next thing to consider is how much money you're willing to spend. And then finally deciding on the speed with which you want to juice as well as the amount of time you have to clean up after yourself.
Content created and supplied by: Johnkra (via Opera News )