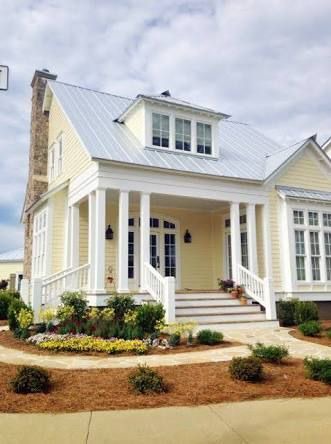 The roof is one of the most important parts of your home, and keeping it in good shape is a priority. There are many roofing materials on the market, and each has its pros and cons. In terms of longevity, some are far better than others, but when you take their price, looks, installation, and required maintenance, some choices that might not immediately seem like the most practical end up being a perfect fit.
Roof inspection,One thing that can play a huge role in how long your roof lasts and how expensive the required maintenance will be is getting roof inspections. Even the best roofs can sometimes be breached during heavy storms or other unforeseen, traumatic events. In many cases, the damage isn't noticeable to someone who isn't trained to spot it. By finding a roof inspector near you, you will be able to identify small problems before they become large ones; this means lower maintenance bills for you, and a longer life for your roof.
Metal Roofs,When asked to picture a metal roof, the image that many people conjure up is something that is more likely to be found on a hundred year old barn than on a modern home. However, metal roofs have come a long way in the last century and today's models are some of the soundest and most durable roofs around. Whether shingle or panel, metal roofs are extremely low-maintenance, and though they generally carry a 22 to 45 year warranty, there are many that last for even longer.
Content created and supplied by: PejoweNewsKenya (via Opera News )