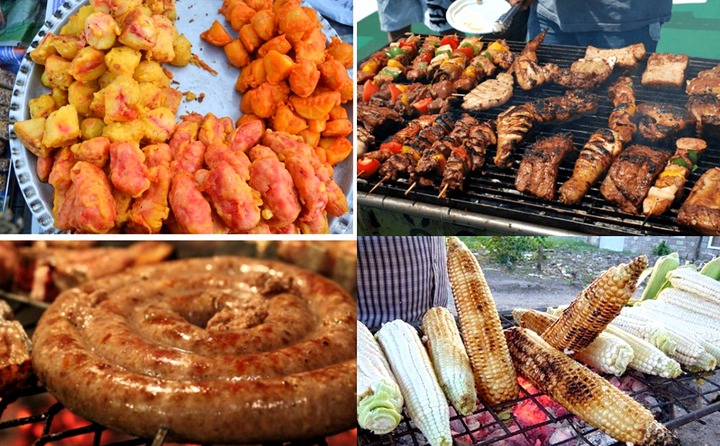 Over the year the street business has been the source of income to many Kenyans. The street business are effective as the require less capital to start and the items sold are cheaper for the common mwana-nchi. The street food helps people to celebrate the Kenyans culture, one can have a bite of a delicious meal on the street with the remaining pocket change. Some of the common street meals including the following
Mutura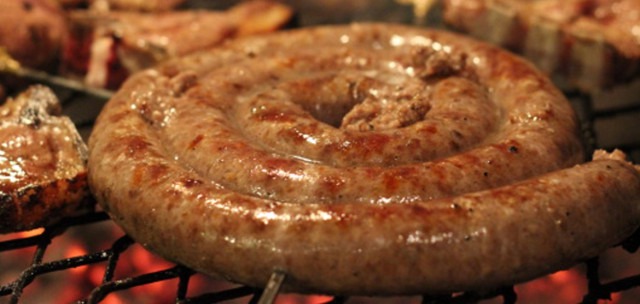 This a common African sausage roasted in the street especially in evening, a piece of this sausage may cost a low as 10 shillings.
Roasted maize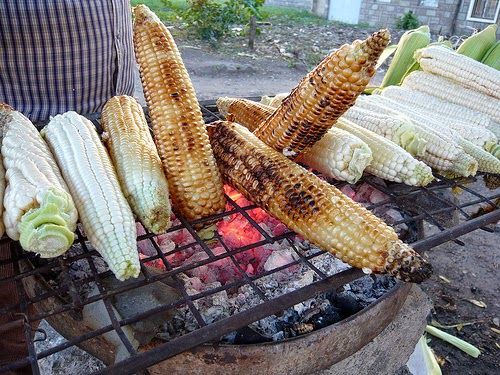 Roasted maize are also common on the street, the seller provide the buyers with a variety of taste by proving lemon and masala.
Boiled eggs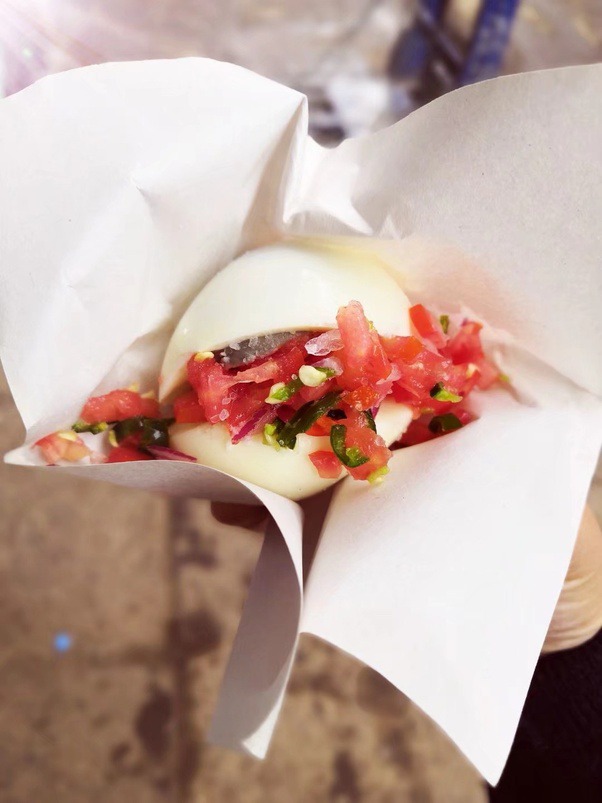 This is a delicious street snack in Kenya, the books eggs are usually keep warm, kachumbari source is also provided for a better taste.
Smokies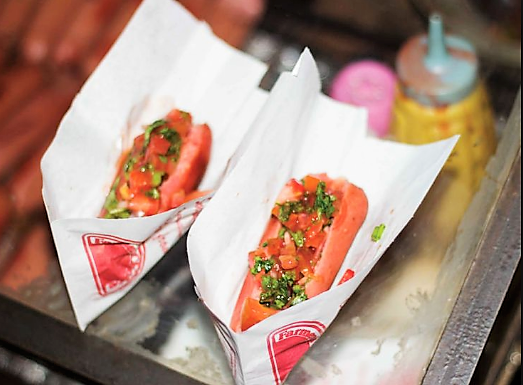 Most smoking sellers also sell boiled egg. Kachumbari source, chillie and tomato sauce is also provided.
Chips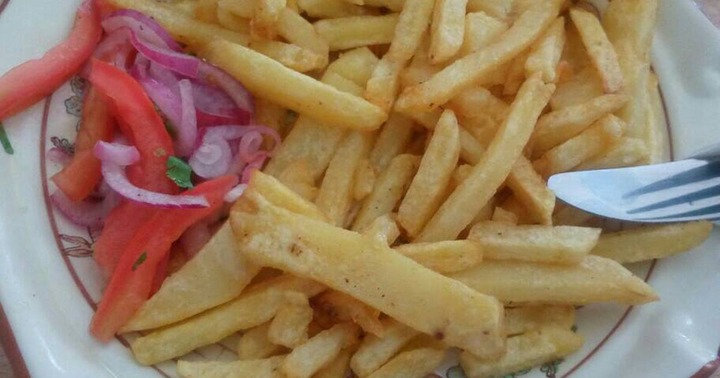 Chips mwitu is another common snack, they are fries accompanied by tomato source and in some cases kachumbari.
Viazi karai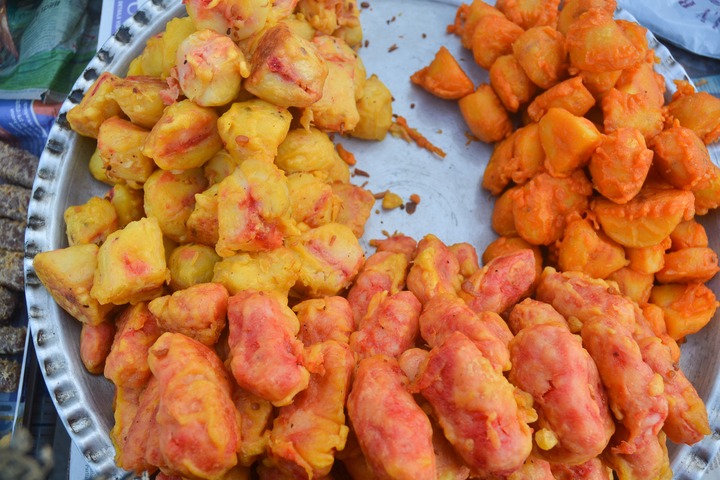 This a snacks commonly prepared in the coast region. Slightly boiled potatoes are coated with a mixture of eggs and flour the fried. They are very delicious.
Samosa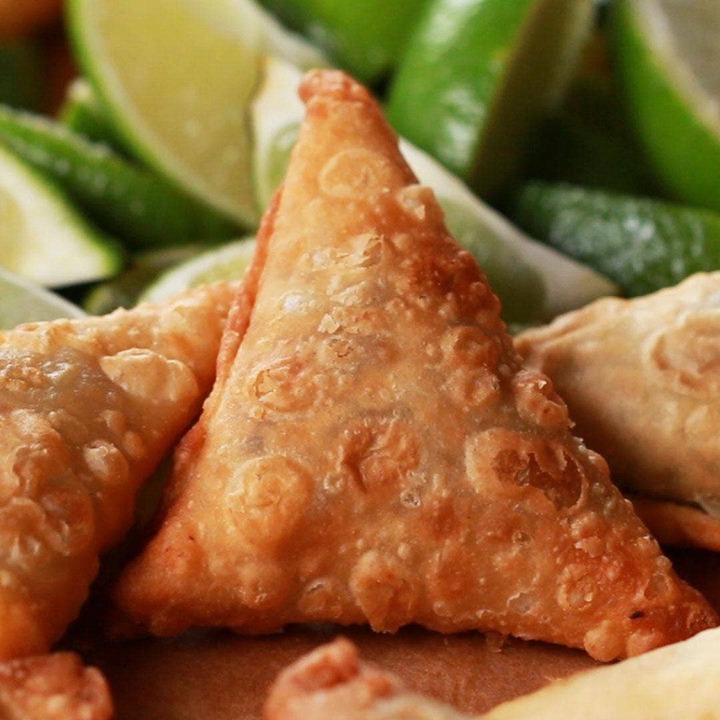 Samosa are also commonly known as sambusa, they come in a variety of composition. The commonly prepared samosa include, the beef samosa, ndengu samosa, rice samosa and potato samosa.
Fresh fruit juice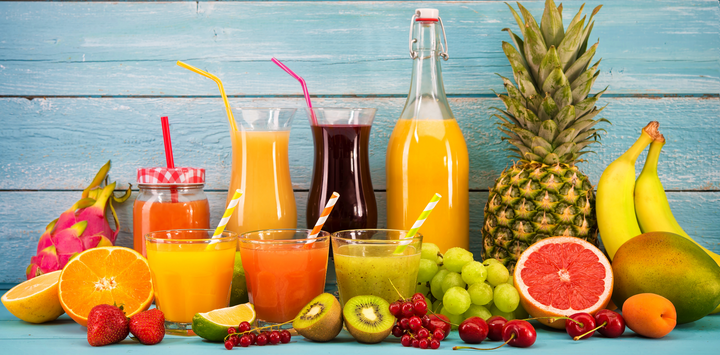 Fruits and fruit juices are also common in the street, they are healthy and refreshing.
Nyama choma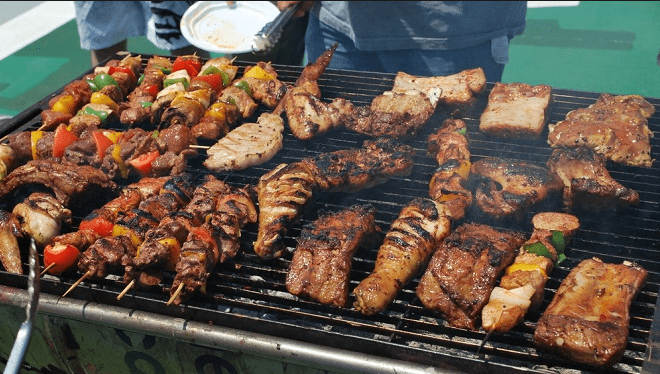 Roasted meat is also common in the street, commonly termed as "mshikaki". A variety of marinated stake is roasted by the street. The choma zones extend to chicken, goat meat and pork.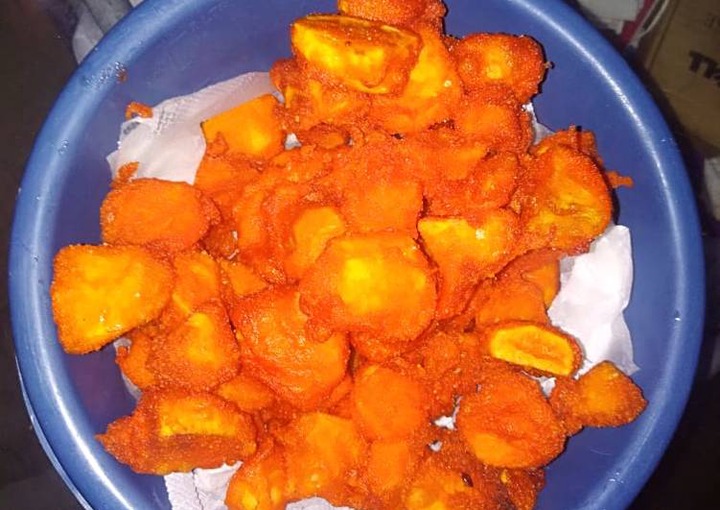 This street foods are very delicious and tempting to some people, however, if you love any of them ensure that you buy them from a hygienic and a reputable vendor, also be sure confirm the source of the ingredients before purchasing, this is important to to health.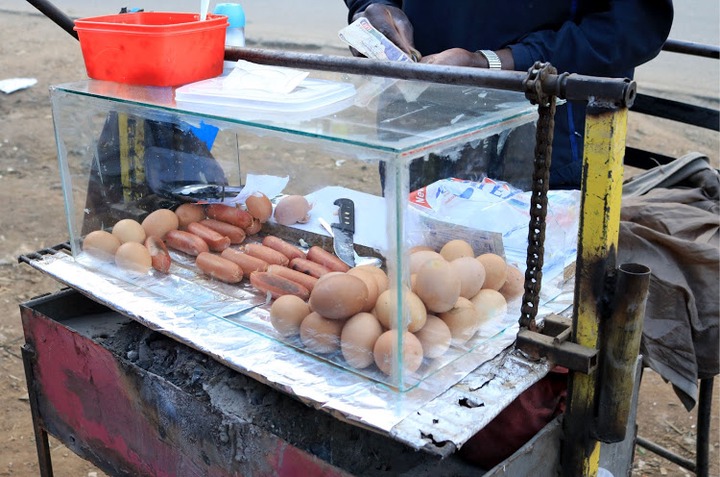 Thank you for reading kindly share your your favorite street food you can't resist when you have some change in your pocket.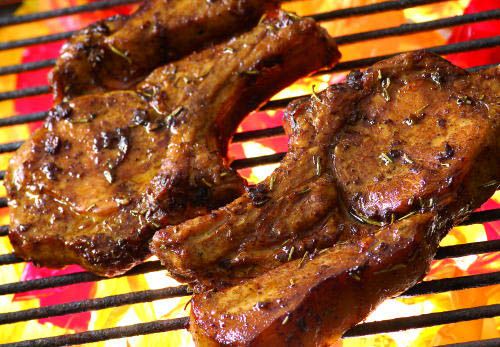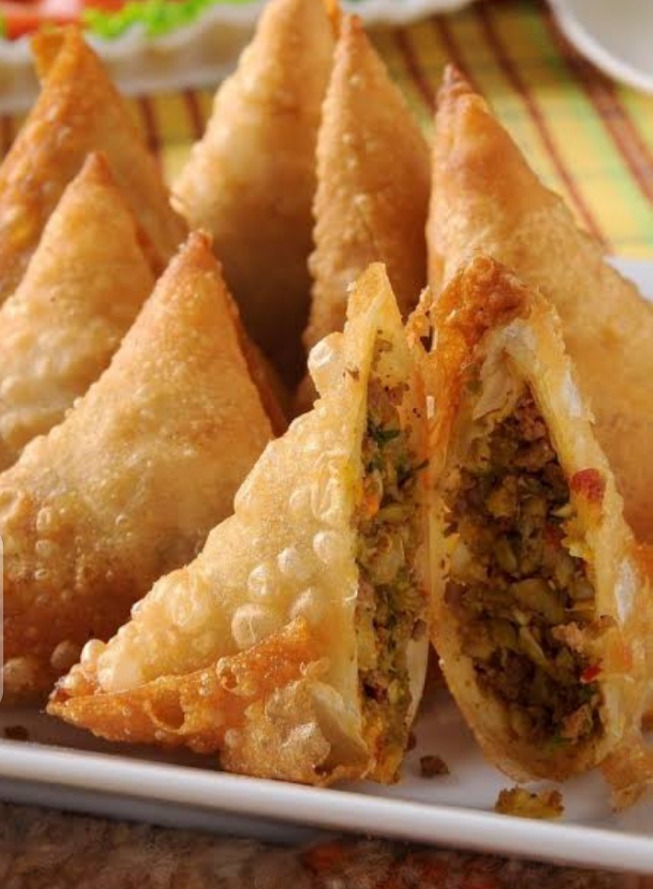 Content created and supplied by: SharonNyongesa (via Opera News )