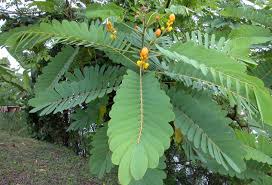 Senna is an herb that comes from several different flowering species of the Cassia plants. The leaves, flowers, and fruits of the senna plant have been used in tea as a laxative or stimulant Senna is most often used as a laxative, either to relieve constipation or in some cases, to help with weight loss. It is also an ingredient in some conventional over-the-counter laxatives.
It is not recommended to use senna for longer than 2 weeks at a time.
Risks
There have been some case reports of people suffering from liver damage, Coma or nerve damage after using senna. In these cases, people were using senna at much higher than the recommended doses and for more extended periods of time.People with certain medical conditions should not use senna, including:
intestinal obstruction
ulcerative colitis
crohn's disease
appendicitis
Dehydration
Also, anyone with abdominal pain or children under the age of 2 years should not use senna.
Content created and supplied by: JAYLONJEFF (via Opera News )