Eggs are usually white in colour and there is nothing strange about them. Here are some eggs you might have never heard of.
1. Southern cassowary eggs.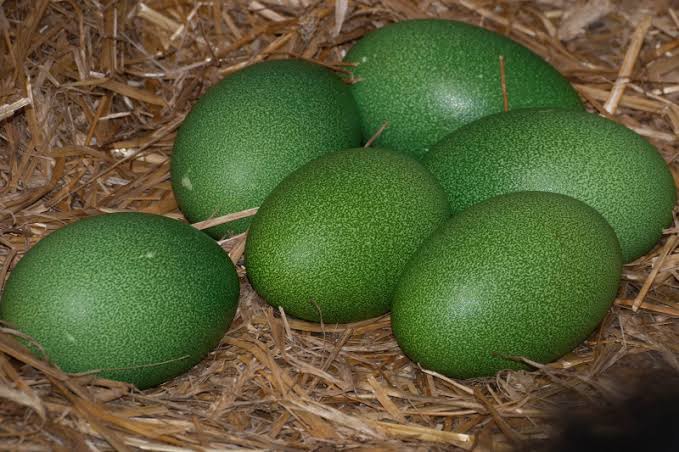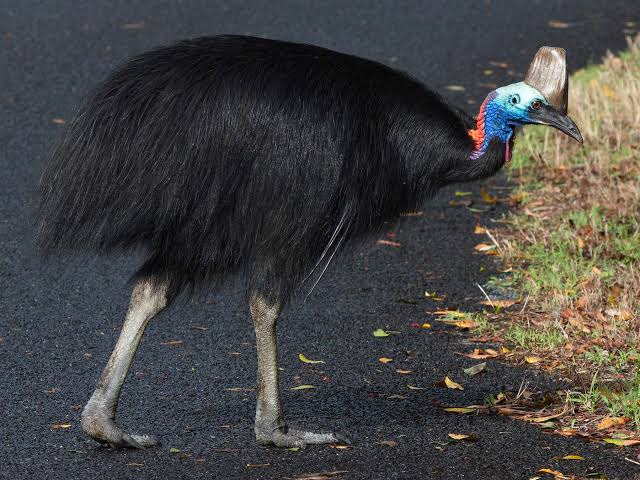 These special birds native to Australia are known for their large black feathered body and their long pale blue necks. They are the second heaviest bird in the world and are also regarded as the most dangerous because of their aggressive personality and sharp claws. They lay one of the most unique and unusual eggs in the animal kingdom.  
2. Gymnophiona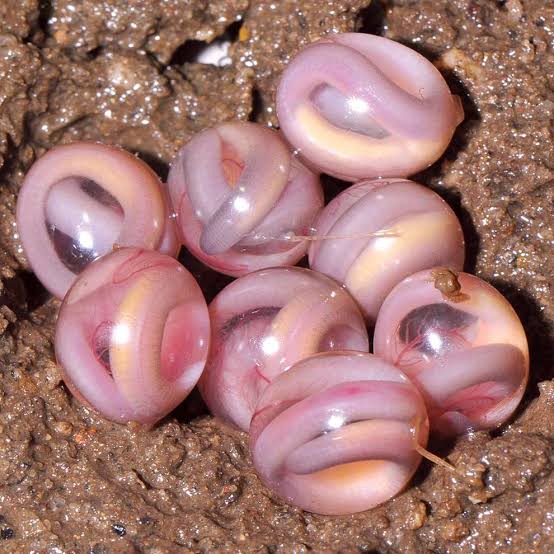 This creature looks like a worm. It can be up to 10 cm long but some of their species are long like snakes. Most of the species give birth to babies but there are some that lay strange eggs. Their eggs are very small but completely transparent. You can even see babies moving inside these eggs. Its life is strange and scientists do not even know much about it. 
3. Ayam cemani.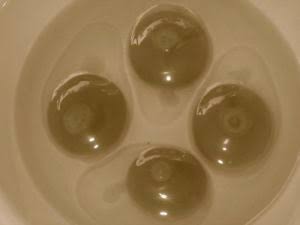 Ayam cemani are native to India and usually they are a completely black species inside and out. Their egg shells, yolk and meat are totally black.
4. Emu eggs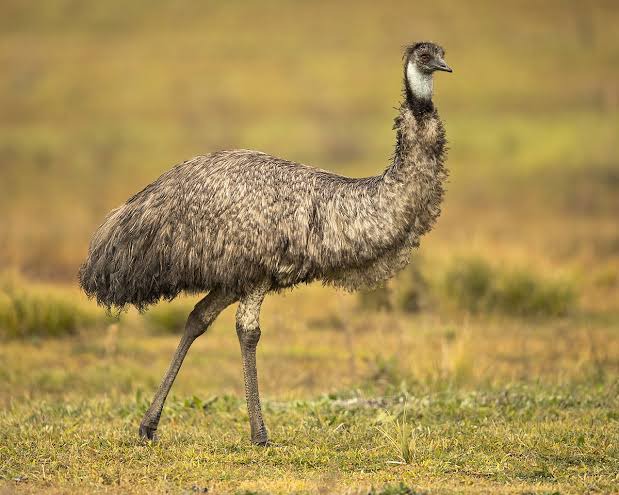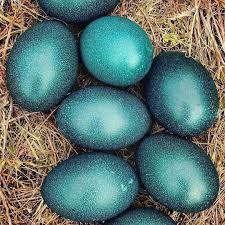 Emu eggs are a popular ingredient in Australian recipes. They are eight to ten times larger than a chicken egg. With a proportion of 45% York and 55% white. One emu egg is enough to bake a cake.
5. Ostrich egg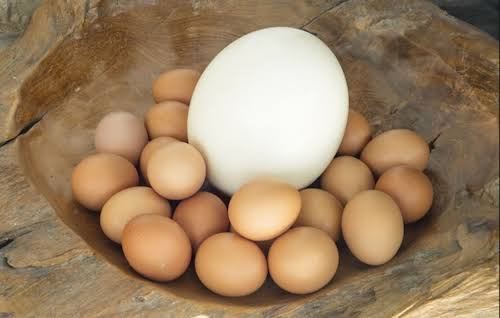 Ostrich is the largest bird species in the whole world with an absolutely huge egg. An ostrich egg weighs four and a half pound and equivalent to twenty four normal chicken eggs. Its shell is incredibly thick to support its big size and one would need a domestic drill to crack it. They take an hour to boil for consumption. 
6. Robin egg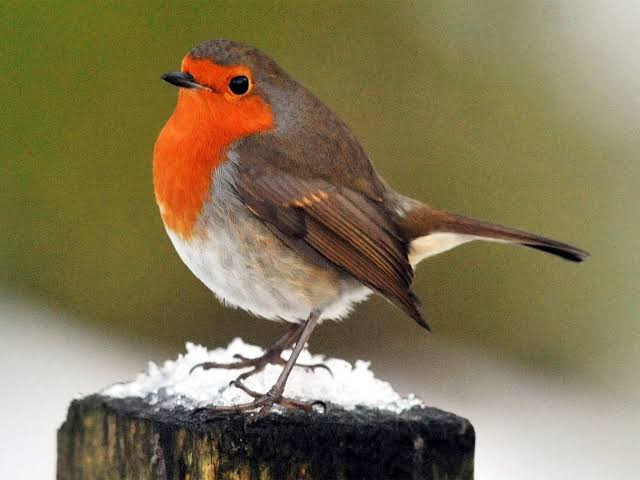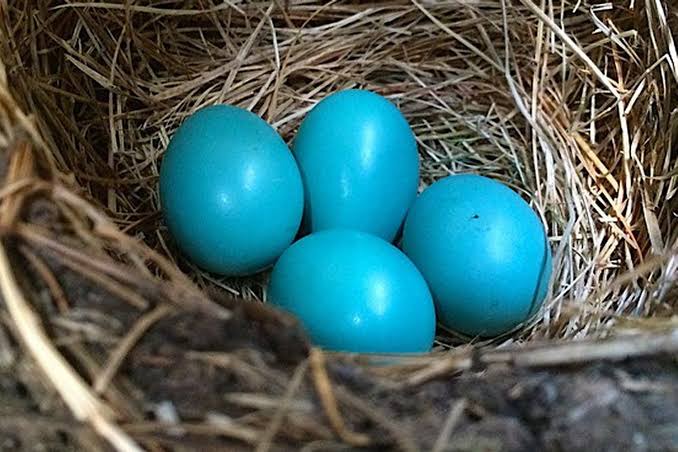 Robins are beautiful small birds with brown feathers, a white belly and a famous orange breast. Robins eggs are even more colored and interesting. They are pale blue and it is such a distinctive colour that robin egg blue is an official colour. 
7. Guillemot eggs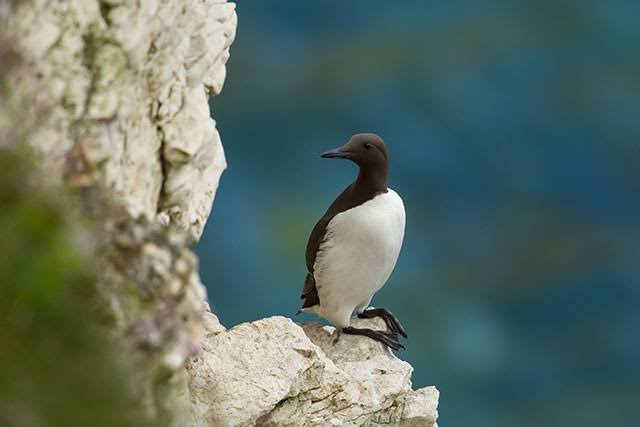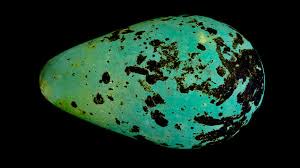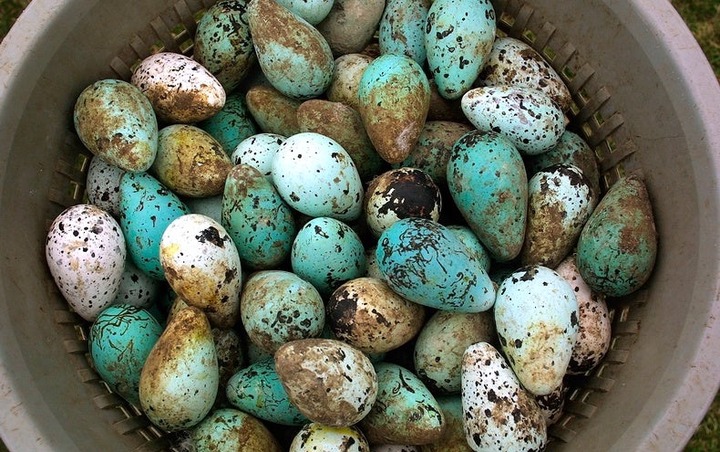 Guillemots are sea birds that live in large colonies. They lay light blue eggs with strips of colour across them. But the most unusual thing about them is their shape, unlike most other eggs in the animal kingdom, they are conical with a very pointy end. They are also water repellant and self-cleaning to survive in their habitat. 
8. Tinamau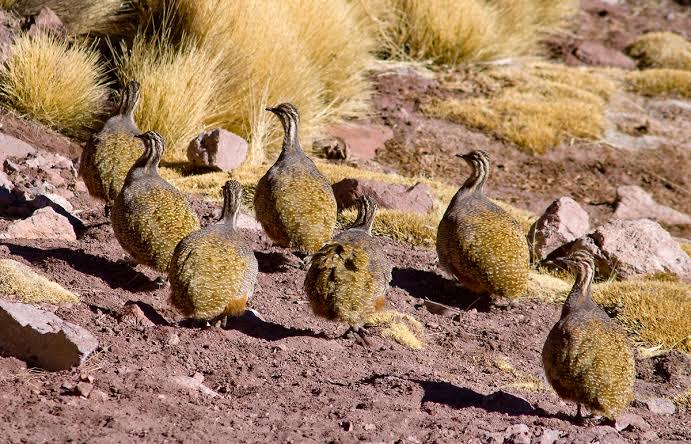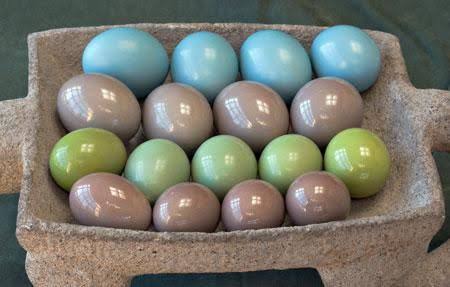 Most people of the world do not know about this bird because the life of this bird is very secretive. Only fourty species of these birds are alive in this world. This birds' eggs are very peculiar. Their eggs are very bright in colour. The female bird lays the eggs then leaves and the male takes care of the eggs. Their eggs are of different colours but they are of the same size as the hen's egg.
Follow Violalifehacks for more documentaries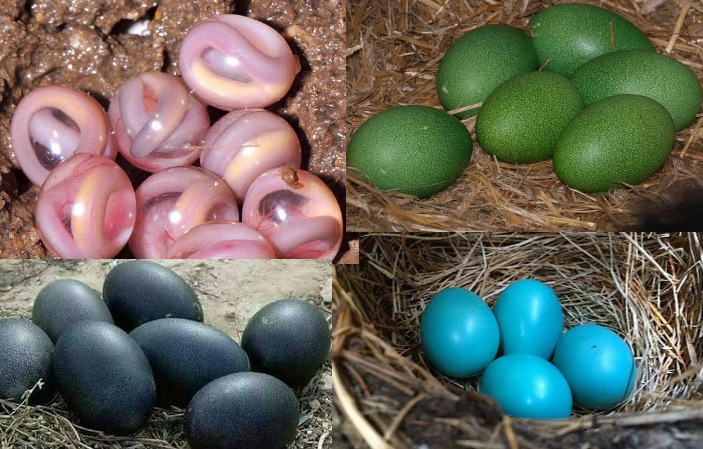 Content created and supplied by: violalifehacks (via Opera News )