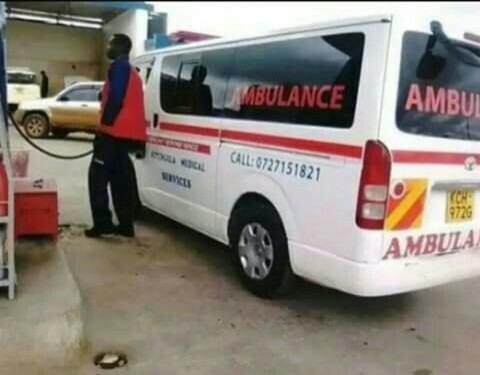 Internet was sent into an instance buzz recently when netizens noticed something odd in a Kenyan ambulance.
According to the post seen on famous Facebook group, was bearing a Capital 'L' on its back screen something that is only seen with driving school vans.
The L in vehicle is often used to imply the driver on duty is a learner and therefore those driving behind him should be careful because misbehavior like however applying instant brakes my occur.
Its however very rare to spot an ambulance with the Learner sign on its back because it's supposed to be driven by professionals because of type of work it operates.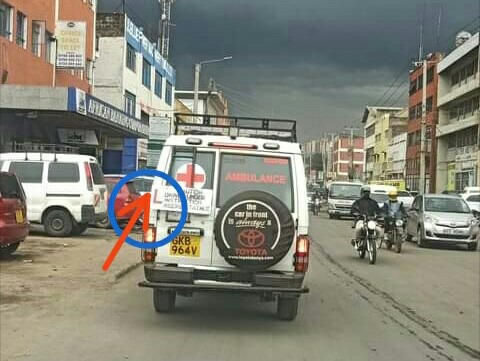 It has to move faster on roads as it carries critical conditions patients and all vehicle gives it a way to pass through even on busy traffic jams.
That's the reason people saw it weird to have a learner sign which means it's supposed to move slowly.
Below are some of reactions.
Gilbert mwathi, "maybe its the driver who is sick."
Tony chengo karima, "What's are you seen what I'm not seen? Becoz its true he is driving under instructions.. Keep distance and Give him way.. Overtaking and instant brakes."
Paul Walker, " NMS"
Deon ngetich, "The drivers went on strike and the nurses had to save a life."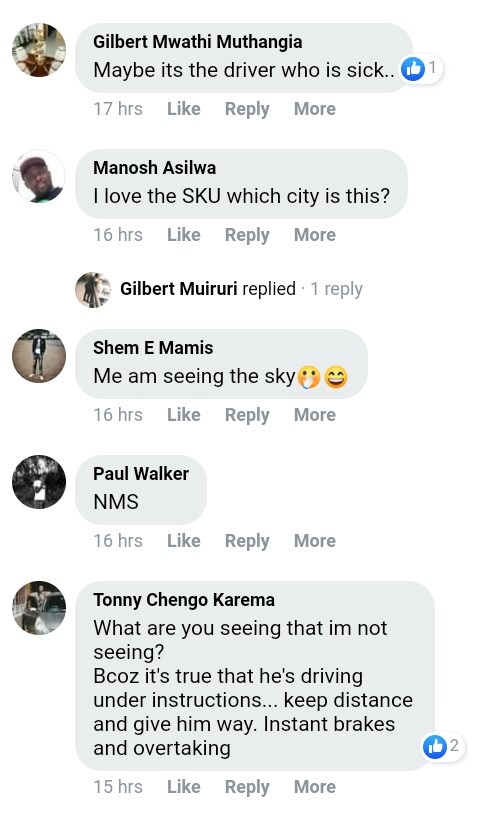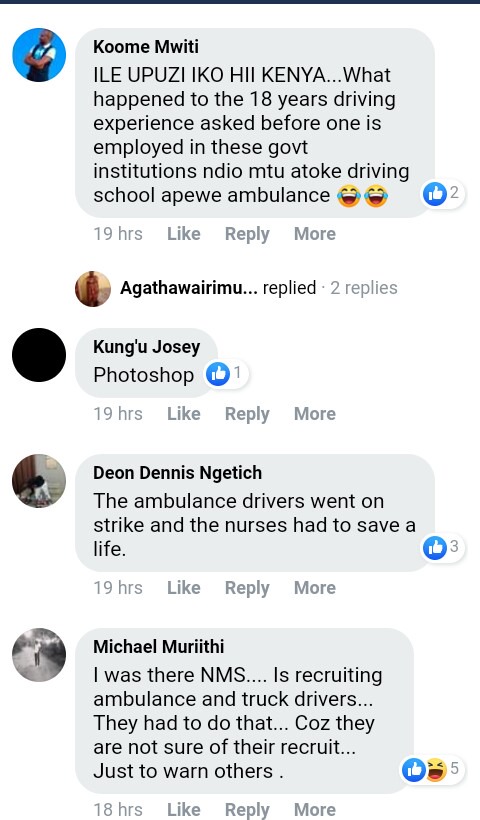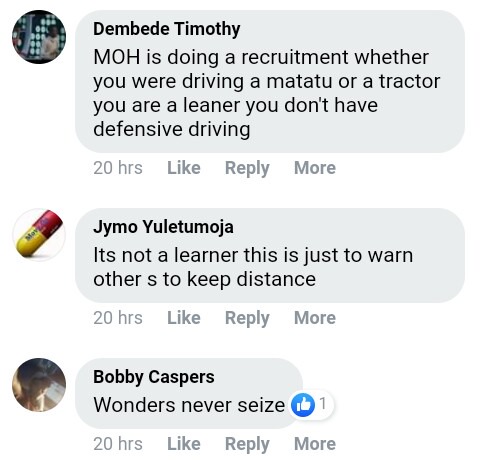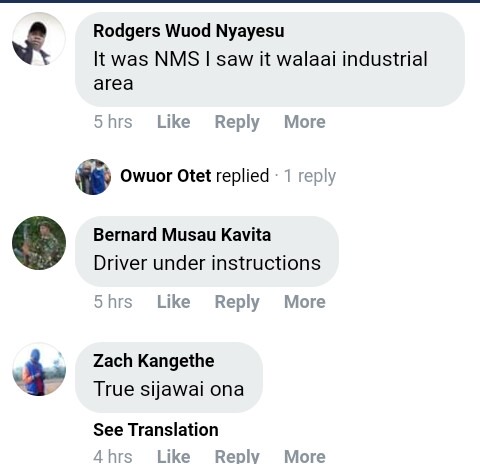 Content created and supplied by: HappynationInc. (via Opera News )