Covid-19 pandemic has not only affected Kenya but also the whole World. Many people have been infected as we have lost our loved ones to the disease. It arrived in Kenya in March 2020.
However, the Covid-19 vaccine was found and a good number of people have received the vaccine and others are yet to receive the jab.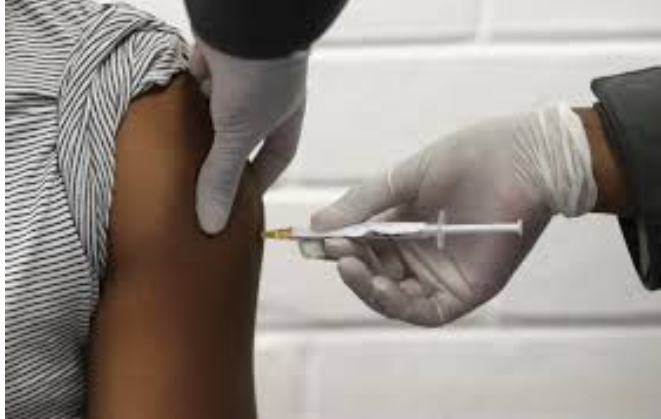 According to The Kenya Police on their Facebook page,experts have established that after one has been vaccinated with Covid-19 vaccine he or she is not allowed to take alcohol for 45 days. This is because it will affect the immune response. The newspaper was written and it read,
"Do not consume alcohol for 45 days after vaccination."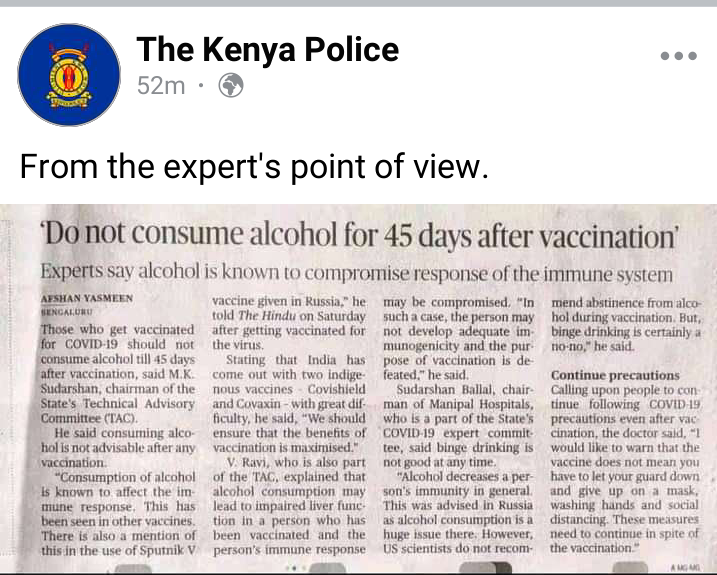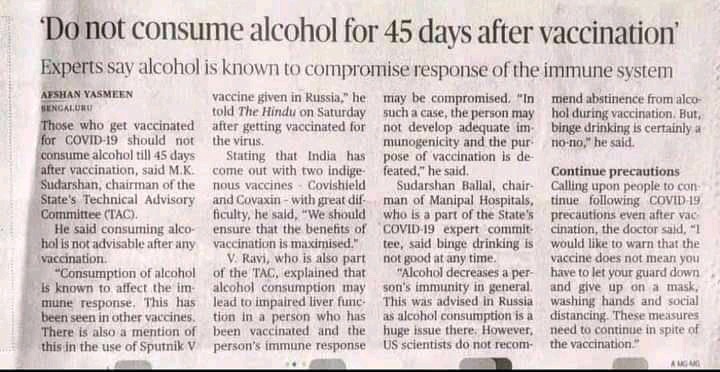 What do you think? Is it true? Thanks for your time. Please endeavour to like,feel free to share your thoughts and opinion in the comment section and also do not forget to share with others. Follow for more updates.
Content created and supplied by: HotnewsSantos (via Opera News )