Technology came to save life and time. Very many things are becoming easier to operate due to the word technology. China as most of you know it's a home of all innovations mostly on the world. Their technology levels are very high compared to the other countries in the world. For some time China was working on the project to build a train that will be upside down, this train will not be making noise and will not be using any diesel or fuel for that matter and therefore by that it will be environmental friendly.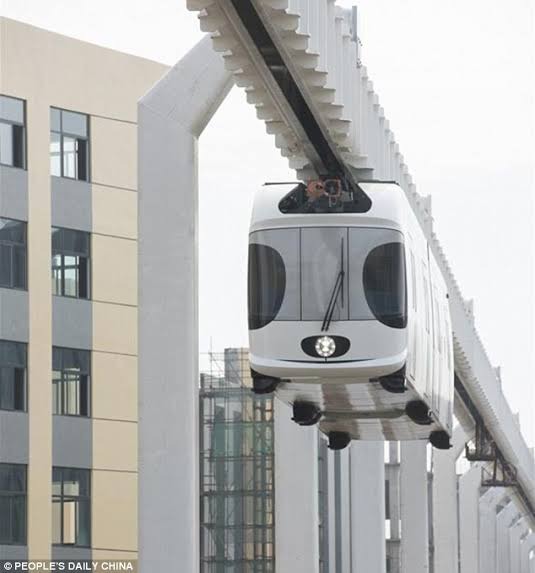 This did their first test some years back to test it without any passengers and they found it very efficient. It's not as first as the other trains since it's speed is 30km/Hr unlike the other trains. It can carry 120 passengers per carriage something that they found will be time saving . The advantage of this plane again is that it's power made and therefore it can be charged and that gives it a plus. Another thing is that it's pillars are narrow and therefore it can be made in the middle of the roads still.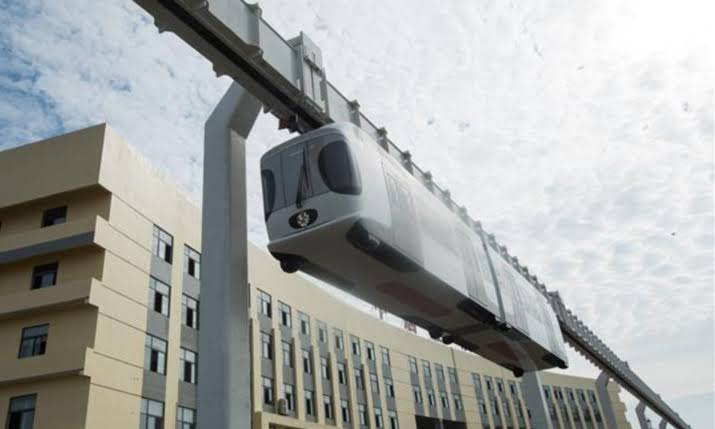 What's your opinion on that? For me I find this quite innovative and interesting too just hoping one day I can go there and get a ride at least.
Content created and supplied by: Clara13 (via Opera News )