Demonstrations in Kenya never seem to book prior appointments. They can burst out anywhere and in the most unexpected times.
So it's fundamental if you got in touch with the newest tricks on how to manage yourself from injuries and other associated dangers, when futile protests knock in.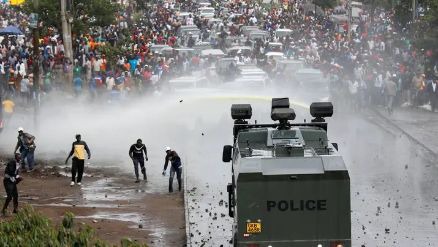 This article will elaborate on the survival tactics to install during demonstrations. But before that, let's first get to understand types of demonstrations and unrest.
1. Riots - In such cases, protesters become violent against people and even property.
2. Rallies - lots of people crowd at a given location and get to listen to speakers.
3. Marching - groups of people walk together through streets. Destinations of such marching may be pickets or rallies.
4. Sit-ins and pickets - majorly crowds of people occupy, surround or tend to block of a given area.
How to stay safe in Protest/Demonstrations (especially in towns)
First, if you know or have heard of a place where protests are, ensure you avoid such places until your are pretty sure that safety has been reinstated. It does not matter whether you have some key business to do in the place or not. Your life is more important - remember that always.
Secondly, Incase you find yourself caught up in a protest or demonstrations suddenly break out in your area, ensure you keep to the edge of the crowd. Don't fix yourself at the centre of crowds of people! Either, stay clear away from glass shops. Be on your feet and move with the flow.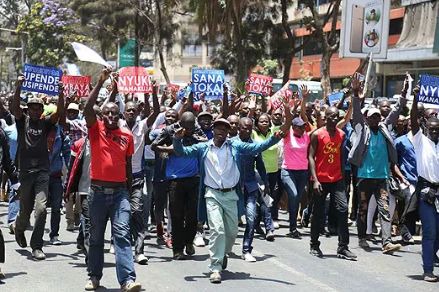 Thirdly, at the very first time you identify a passing crowd, then immediately realize it might temper with your wellness, take the opportunity to break away and seek refuge in nearby buildings. You can alternatively find a suitable doorway or even alley and stay there until the crowd passes. Don't and Never make any attempt to run when it isn't necessary - this will draw the crowds attention to you.
Fourthly, yes the police or security forces are there to restore peace, you should by all means avoid any place or point where their actions are in progress. Police may mean to be brutal even at the most unlikely times. Stay away from them at such times.
Fifthly, shooting may happen to break out. At such circumstances, spend less of your energy running away. Simply drop to the ground, try covering your head and neck and lie as flat as you can. However, unlike the police officers, for the ill hearted gangs, you may have no option rather than running for your life.
Sixthly, when it comes to the event that you've been arrested by police, DONT resist. Most of these security officers may be less understanding. You better spare your time, energy and welfare. NEVER argue with them. You can go with them peacefully as you try calling your emergency contacts. Some Officers are wise enough to listen to your case when you calm down and never resist.
Lastly, if you happen to be in a car, never ever drive through a rioting crowd. It does not matter whether you are with them or not. The better thing when you find yourself in the path of such a crowd, just turn around and drive away calmly.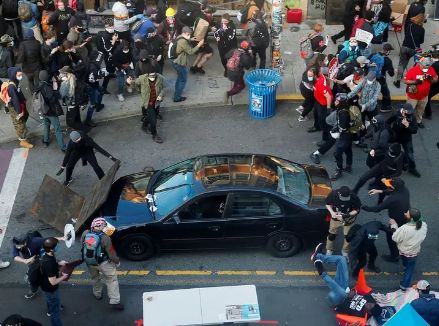 If you're not able to drive away remember your life is more important. Pack your vehicle, lock it and leave it - take a shelter in the side street or doorway. You can thereafter seek a place of safety in a less volatile area.
If for sure you take and put into consideration the seven (mentioned above), then you'll indeed be safe or have very less injuries to nurse. In case you suffer any injuries while trying to evacuate the scene of riots, you should seek for medical assistance immediately peace is reinstated.
Content created and supplied by: Kenya. (via Opera News )