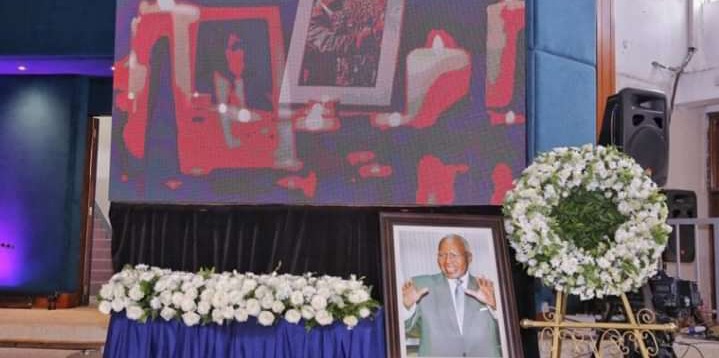 The resident did kisii, Nyanturago village have staged a demonstration.
They are Demonstrating over the change of venue for the burial.
Nyachae who died on February 2nd in Nairobi hospital is set to be buried on 15th February 2021.

Earlier plans were that the burial was to happen in Nyanturago Stadium. The stadium is famously known as Musa Nyandusi stadium.
In gusii region, it's believed to be the home of cultural activities.
According to the residents, Nyachae's will indicated that his funeral was to be done in Nyanturago Stadium.
However, today the son to Nyachae, Charles Nyachae announced that the burial venue had changed to Gusii stadium.
This was done due to Corona restrictions. At the same time due to large numbers of mourners expected.
The residents just met with the demolition of tents which had been erected for the burial.
Nyachae's mass was done today at Nairobi SDA.
May his soul rest in perfect peace.
Content created and supplied by: Mazaf (via Opera News )