Ruiru MP ,Simon Kingara has sponsored a bill in the national assembly that seeks to have demonstrators held accountable for any loss or damage of property during any demonstration.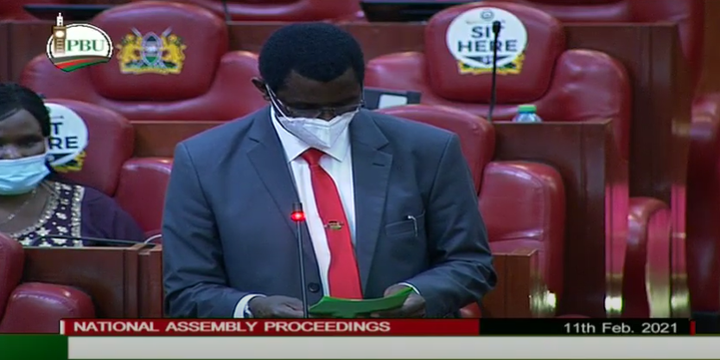 Simon Kingara
"The Bill seeks to amend the Public Order Act to make provision for organizers of public meetings or public procession leading to loss of property, life or earnings to take responsibility for the loss and compensate the affected persons." Memorandum of Objects and Reasons of the bill read.
Today the bill was read for the second time and Kingara argued that demonstration has cost our country a lot citing the case of 2017 election protests that he claimed cost Kenya kshs 700 billion.
"During the demos which were there in 2017, Kenya Govt lost Sh 700 billion in that very short time. It means there were some opportunists who waited for demos to do their evil deeds.If there was some control, I think that opportunity would not come their way ."Hon. Simon King'ara said.
His sentiments however received strong opposition from many members of parliament who argued that the bill was trying to do away with freedom to demonstrate .
"No one in his sane mind can actually accept this particular law to pass in such a century. I'm even wondering the people who proposed this amendment.This amendment must fall by all means. We cannot be a house creating laws to benefit some particular individuals who are not either in this house or who are privileged to have power to protect themselves " Hon Johana Ng'eno said.
Content created and supplied by: Newshunter (via Opera News )