Single Dad Episode 74
While the good guys celebrate, Masha receives the news that she has "Lyme" disease which is caused by a tick bite. The doctor tells him that due to his deteriorating health, it is likely that he has been with it for years.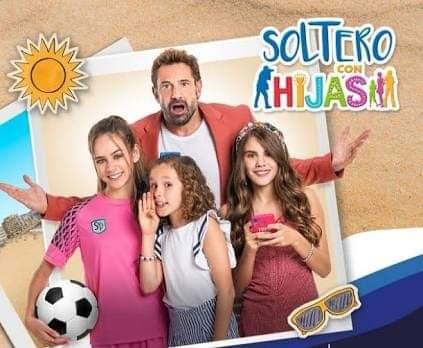 Masha asks him to help her since she doesn't want to die in jail but the doctor assures her that there is not much she can do. Due to that news, Masha destroys her jail cell.
As Ileana runs away from Alexa's party venue, Rodrigo intercepts Ileana and asks her to let his heart carry her and kisses her. Hugo sees them and claims his dad. 
Later, the young man storms off and assures Rodrigo that he lost his only son. While walking, Hugo collides with Juan Diego who responds haughtily and they go to the blows. Both fight without realizing that they throw and destroy the cake of the quinceañera.
The parents of both arrive to prevent that they continue doing damage and Rodrigo takes Hugo. When father and son are alone, Hugo tells his father that they are like at the beginning. He feels that they are just as far apart again and he has no one to talk to.
Later, Hugo sends a message to his father telling him that he is going away and asks him not to look for him.
 Domingo throws the rope around his neck~
Fortunately, Nicolás gets another cake and the party gets back on track. Domingo is desperate for his situation and when listening to the music he makes a great announcement. He confesses to everyone that dancing is the only thing that helps him de-stress and begins to take a few steps of a professional dancer when, moms! from the convent, they arrive and discover it.
 Alexa makes a great announcement~
During Alexa's XV party, the schoolgirls come to try to ruin everything. Fortunately, Alexa comes out well and when she makes fun of them, Adrián arrives devastated.
Alexa asks what is wrong with him and Adrián confesses that his parents came to the party and that they humiliated him by assuring him that he is embarrassing them and that he is fat. That makes the young woman decide to announce in front of everyone that from that moment on, she and Adrián are dating. Samuel listens and sees everything with a broken heart and later, his parents try to comfort him.
At night, Victoria talks with Nicolás and tells him, very concerned that she does not know if her treatment is working. She also tells her that if she doesn't get pregnant this year, she will have to forget about the dream of being a mother.
Content created and supplied by: [email protected] (via Opera News )