Health cabinet secretary Mutahi Kagwe has been deployed in one of the most difficult docket of the government.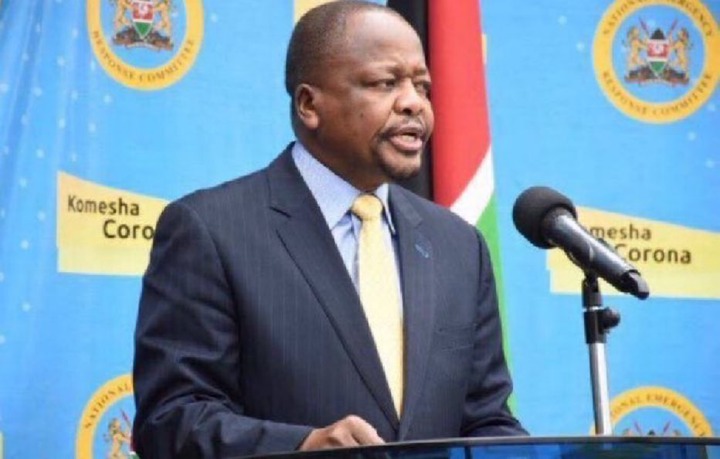 Kagwe heads the ministry of health during a time the whole world is fighting a pandemic and it's effects seems to be far from neutralisation.
The CS together has imposed a lot of protocols guidelines to prevent the spread but the virus is yet to start showing a downward trend.
He has pleaded with the parents not to send their kids to schools if they test positive results for the virus to avoid spreading to other children.
"CS KAGWE urges parents who test positive for COVID-19 not to send their children to school to ensure there is no spread. " Capital FM.

It's two weeks since the schools reopened for the second term after a long break and high precautions need to be taken to avoid massive spread in schools.
The move to open had seen a lot of reactions as parents issued concerns over the safety of their kids and Mutahi tells the parents to play their role as the nation continues the fight.
The ministry is yet to source a vaccine and everybody should maintain the set protocols and criterion to curtail the effects of Coronavirus.
Content created and supplied by: Mutuoth (via Opera News )