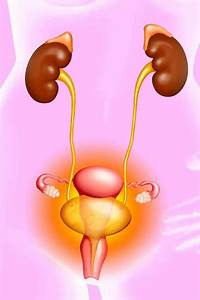 Only a a few fortunate women have not got urinary tract infections.Most of the women have at one time had contracted a urinary tract infection whether mild or severe.
It may present with urgency to pass urine,blood stained urine,burning sensation when passing urine,itchiness and smelly urine.Some women have experienced recurrent infections.This can be due to poor hygiene and some just being prone to this infections.
The infection is usually caused by Escherichia Coli a bacteria that resides in the gastrointestinal tract.The risk factors of urinary tract infections usually vary with age.The most common cause is sexual transmission.
Sex usually increases the number of bacteria in the bladder and women are usually advised to urinate after sex so that they can be flushed out.At advanced age changes make it hard for the bladder to contact as usual making it harder for urine to be emptied hence causing stasis and multiplication of more bacteria.
How to prevent recurrent UTI's
1.Drinking plenty of water in a day aiming at two to three litres in a day.
2.Empty your bladder immediately following sexual intercourse.
3.Use vaginal estrogen therapy for post-menopausal women.
4.Wiping using the front-back technique also reduces chances of infections.
Treatment options
Antibiotics
usually low doses on nitrofurantoin,trimethroprim-sulfamethoxazole and cephalexin are mostly used for recurrent infections.
Content created and supplied by: spicy123 (via Opera News )