Maybe you do not think about your tongue too much. But when your doctor tells you to open your mouth and stick out your tongue he knows some information about your health. The tongue is used for tasting, swallowing, and chewing food. It is also used to form words for speaking. A tongue that is pink and moist with a thin slightly white, shiny coating on the surface is considered healthy. Check these information.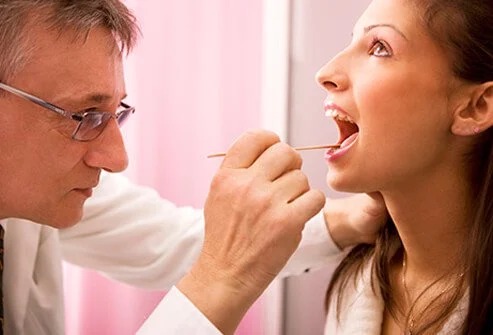 Image courtesy
White Tongue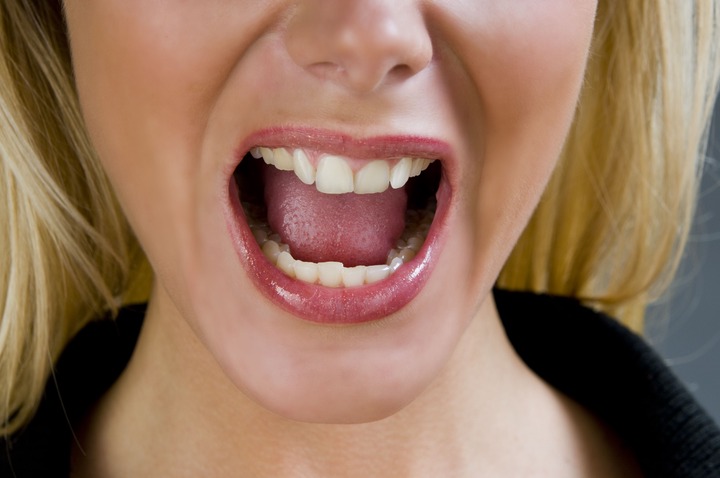 Image courtesy
Whitening of the tongue can occur when there is a buildup of bacteria and debris on the surface of the tongue due to mild dehydration, illness or dryness of the mouth. A whitening of the top layer of the tongue or the presence of white spots or patches can also be seen as infection, irritation, or chronic inflammation of the surface of the tongue. Certain oral infections, notably Candida yeast infections are characterized by a white tongue.
Red tongue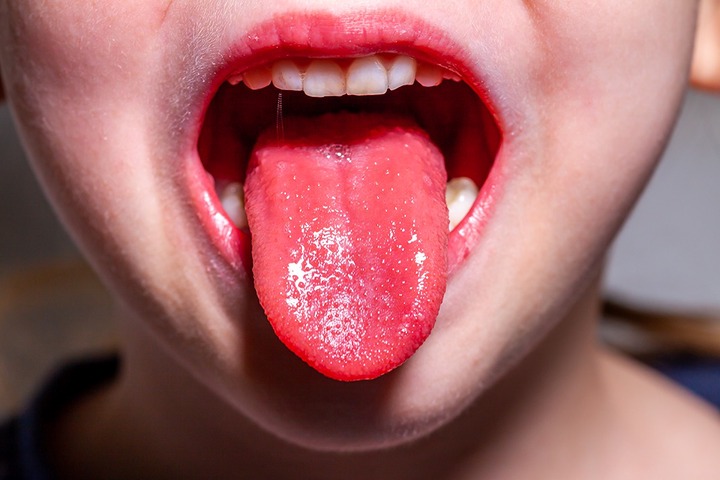 Image courtesy
There are obvious causes of red color change of the tongue, such as something you ate. Some acidic foods can cause temporary redness and discomfort. However, a raspberry-colored tongue can be a sign of an underlying medical condition. Some red color changes on the tongue could be related to a vitamin deficiency, or an infection.
Black tongue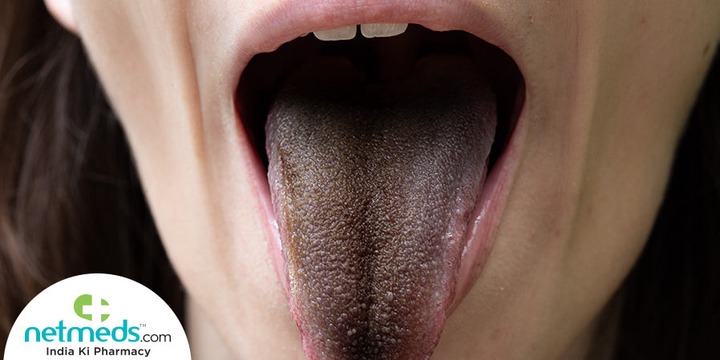 Image courtesy
A black tongue is usually a harmless condition that can be caused by medications, smoking, poor oral hygiene, soft diet, or dry mouth. This tongue is usually associated with elongated tongue papillae and thus, it is called "black hairy tongue". The cause is thought to be a change in the normal bacteria in the mouth after antibiotic treatment or use of products that contain bismuth such as Pepto-Bismol. Treatment of may involve improving one's diet, smoking cessation, and improved oral hygiene.
Geographic tongue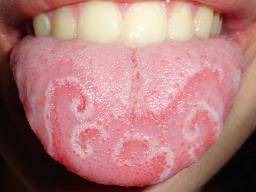 Image courtesy
It is the most common tongue condition mostly found in the US. It always appears as bare or smooth areas on the dorsum of the tongue. The irregular patches make the tongue resemble a map, which is where the condition gets its name. It may be one area or several areas and may even vary from time to time. It is usually painless, however, the smooth areas may have sensitivity to spicy or acidic foods for some individuals. No treatment is recommended.
Content created and supplied by: NYCELOVE (via Opera News )