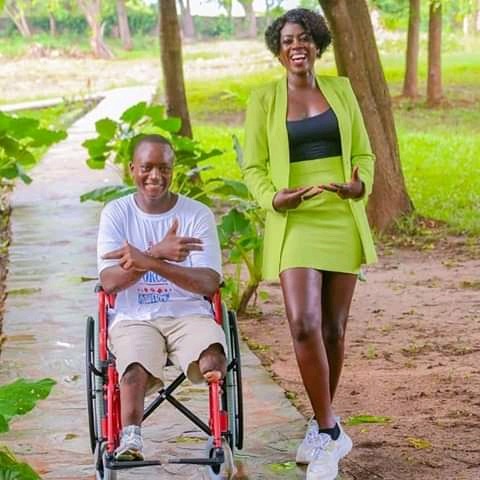 Akothee is a popular Kenyan Celebrity who is not only known for her music but also for her kind heart. She has a heart of gold and always like helping those in need until she met Shadrack Mwita who disappointed her. She was on her way after doing her daily duties when she came across Shadrack who was begging for food and money from people in front of a Tuskys supermarket.
Akothee approached him,took him into the supermarket, bought him new clothes and because he had lied to be having no home and relatives,she welcomed him to her home and took good care of him like she could do for her own son. Akothee made sure that Shadrack got proper medication for his skin diseases and also made him aquire an artificial leg and a wheelchair to ease his movements.
On the day Shadrack was discharged from the hospital he ordered Akothee to build his "family" a house of which Akothee was left surprised because she knew that he had no one to call family. He said how he missed his people and wanted to go home. Akothee then released him and gave him money and rented him a house to help him start a new life. As at now she just got information that Shadrack had broken the artificial leg,has nothing called furniture in his house and his people are asking Akothee to take him back to the hospital for treatment. She doesn't trust him anymore and have confirmed that she have abandoned him and she will never take in any stranger to her home again.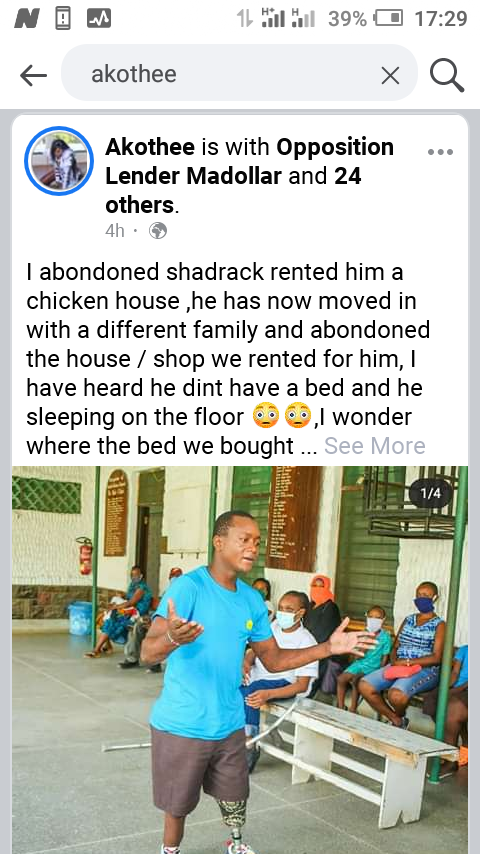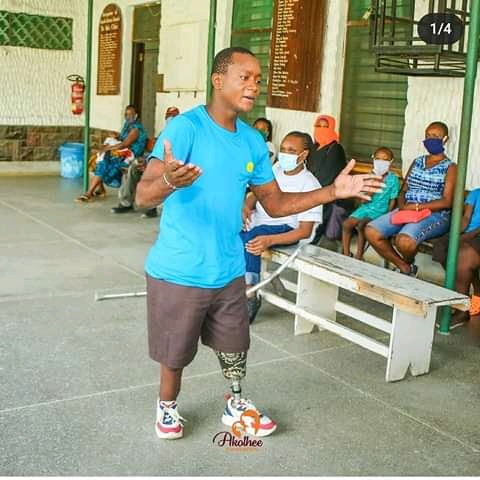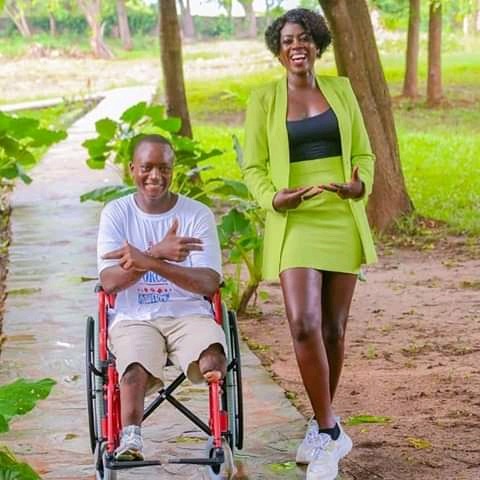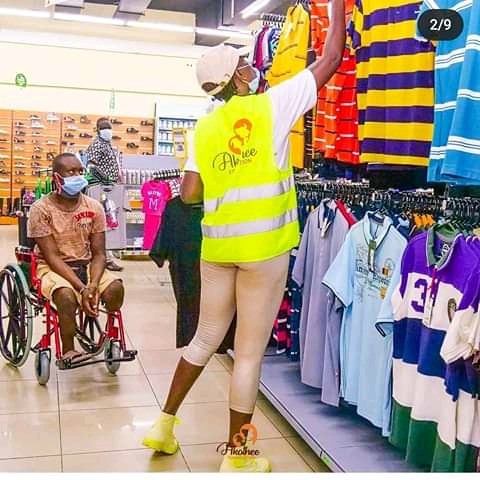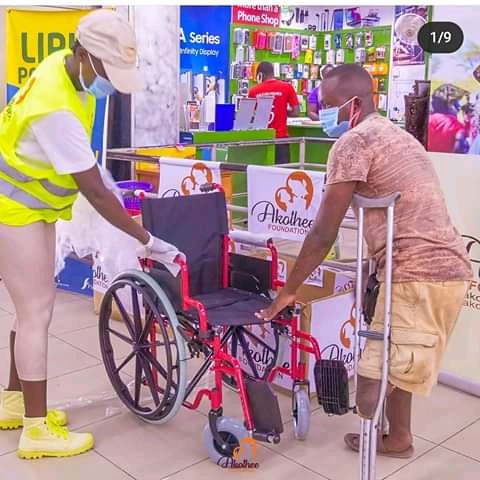 Content created and supplied by: EverydayUpdates (via Opera News )