There a lot of features on a our bodies that seem so insignificant and useless. Among them the small hole on the upper front of your ear.
The holes are known as the preauricular sinus. It is a common birth defect that generally appears as a tiny skin lined hole or pit, often just in front of the upper part of the ear where the cartilage of the ear rim meets the face.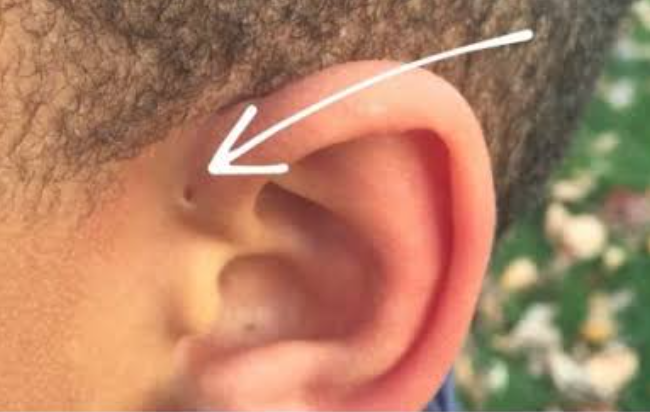 However, not everyone has this holes, only a few people have them. The hole is not an indication of anything bizarre or a health complication. The only issue with them is, the holes are very prone to infections which happens if the holes opening happens to seal some bacteria within the sinus tract along with desquamated skin.
The good thing is the infection can be treatable with antibiotics. But in case the infection is worsens, a surgery can be performed to get rid of the sinus. 
Content created and supplied by: Anniest254 (via Opera News )